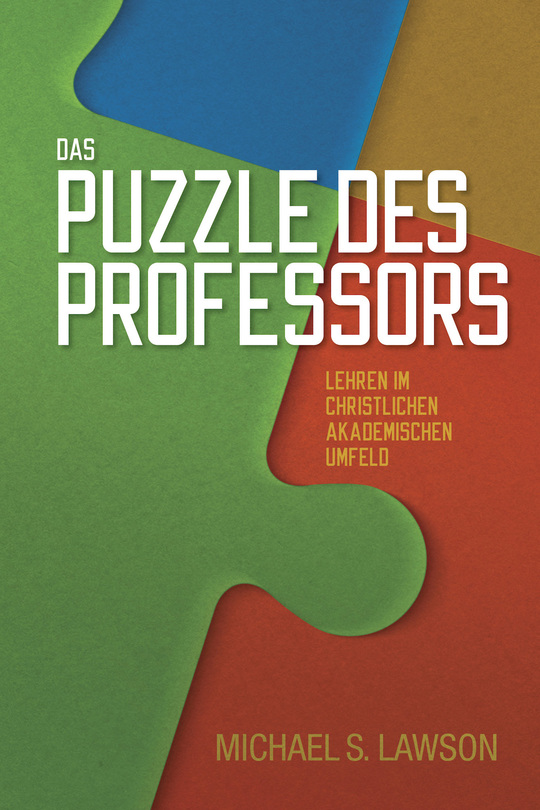 The Professor's Puzzle (German Translation)
Teaching in Christian Academics
Product Details
Please note: This is an app.wordsearchbible.com only title. It will not work on the desktop program.

The Professor's Puzzle is designed as a handbook for new and aspiring professors to help them transition from the independent research of their doctoral program to classroom teaching. Unfortunately, acquiring a Ph.D. often does not involve real preparation for teaching. One cannot assume that mastering content necessarily means one is qualified to teach it.

Drawing from years of experience training young faculty members, professor Michael S. Lawson gathers together the best of educational research and practices, leavened with the yeast of Christian theology, so that readers are equipped to put the "teaching puzzle" together. Ideal for aspiring professors in Christian higher education, as well as all who enter the teaching profession, so they may learn artful teaching and careful administration.

About the Author
Dr. Lawson invested seventeen years in pastoral work and Christian education before returning to teach at Dallas Theological Seminary in 1986. His special concern for Christian education in the developing world has guided his international preaching and teaching schedule to scores of countries around the world. In recent years numerous international Bible colleges and seminaries have requested his help in curriculum design and faculty development. His recent focus has been on developing the Family Ministry, Advanced Academic Ministry, and Chinese cohorts within the Doctor of Educational Ministry Degree program.