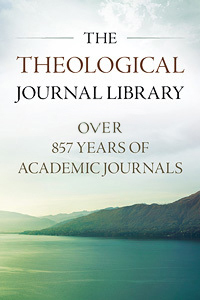 The Theological Journal Library - Editions 1-21
Over 800 Years' of Timely Research!
This title works with the following Wordsearch products
Desktop
Highlights
Includes all 907 available journals
Product Details
Discover The Theological Journal Library.
On a quarterly or semi-annual basis most seminaries and theological societies produce a 100-to-200-page book of thoroughly researched and well written articles. These articles deal with fields of biblical, theological, and historical interest. They discuss a wide range of discourse on practical matters, including surveys of contemporary trends in theology and religion, archaeology, ethics, apologetics, studies of Bible texts and topics, reviews of books, magazine articles, and much more.
Editor Hampton Keathley has spent over 20 years assembling this massive collection of theological journals, dating from the 1800s to present. Keathley has carefully selected journals from 35 publishers that tend to support conservative, evangelical views. Printed copies of theological journals are difficult to find, expensive, and take up a tremendous amount of shelf space, but, with Wordsearch, you can access the 907 individual journals in this library right on your computer.
With The Theological Journal Library in digital form, searching and cross-referencing to the other tools in your library is a snap. You already know how easy it is to search your library for any biblical text, topic, or anything else you can think of. Within seconds, you'll find every article from every journal that mentions the text or topic in your search.
You'll be inspired, blessed, and challenged by the fascinating range of articles found in The Theological Journal Library.This kind of discovery is what makes it fun.
Included Products:
- Bibliotheca Sacra
- Westminster Theological Journal
- Faith and Mission4
- Ashland Theological Journal
- Conspectus
- Trinity Journal
- Detroit Baptist Seminary Journal
- Emmaus Journal
- Southern Baptist Journal of Theology
- Grace Journal
- Grace Theological Journal
- Conservative Theological Journal
- Journal for Biblical Manhood and Womanhood
- Reformation and Revival:
- The Master's Seminary Journal
- Journal of the Evangelical Theological Society:
- Journal of Ministry and Theology
- Journal of the Grace Evangelical Society
- Christian Apologetics Journal
- Reformed Baptist Theological Review
- Chafer Theological Seminary Journal
- Michigan Theological Journal
- Global Journal of Classical Theology
- Bible and Spade 1
- Bible and Spade 2
- Journal of Dispensational Theology
- Central Bible Quarterly
- Priscilla Papers
- Tyndale Bulletin
- Bulletin for Biblical Research
- Journal of Family Ministry
- Maranatha Baptist Theological Journal
- Puritan Reformed Journal
- Review and Expositor
- Southeastern Theological Review
- Journal of the Institute of Reformed Baptist Studies
- Journal of Christian Apologetics
See how to search through these journals in Wordsearch.
Products Included In This Bundle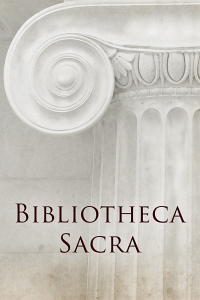 Bibliotheca Sacra: Volume 091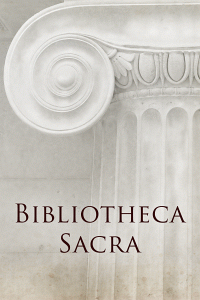 Bibliotheca Sacra: Volume 092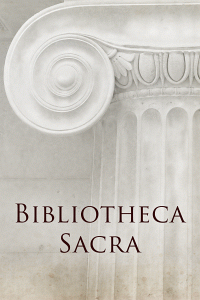 Bibliotheca Sacra: Volume 093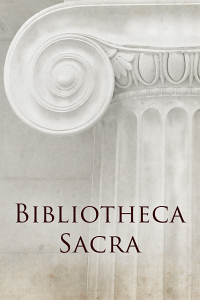 Bibliotheca Sacra: Volume 094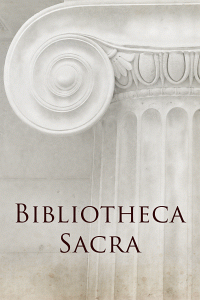 Bibliotheca Sacra: Volume 095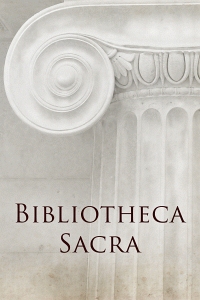 Bibliotheca Sacra: Volume 096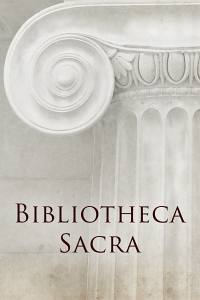 Bibliotheca Sacra: Volume 097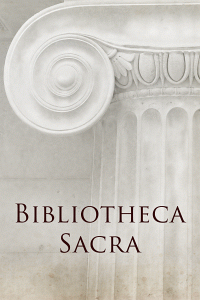 Bibliotheca Sacra: Volume 098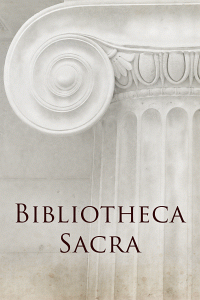 Bibliotheca Sacra: Volume 099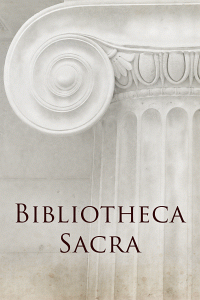 Bibliotheca Sacra: Volume 100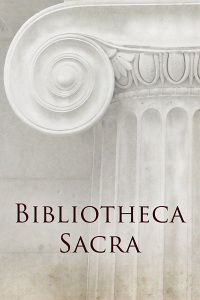 Bibliotheca Sacra: Volume 101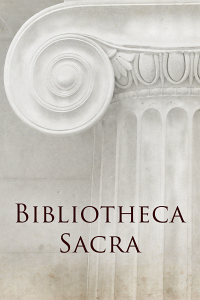 Bibliotheca Sacra: Volume 102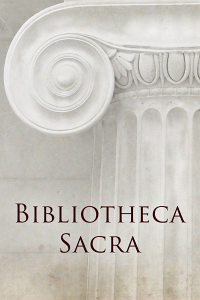 Bibliotheca Sacra: Volume 103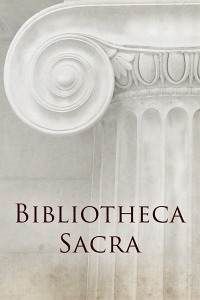 Bibliotheca Sacra: Volume 104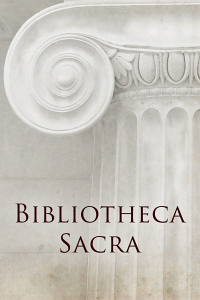 Bibliotheca Sacra: Volume 105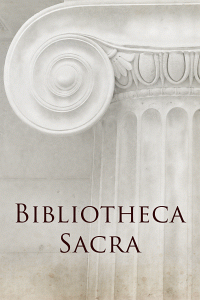 Bibliotheca Sacra: Volume 106
Bibliotheca Sacra: Volume 107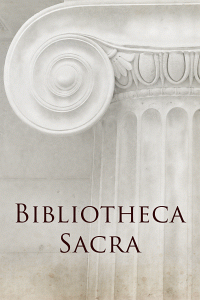 Bibliotheca Sacra: Volume 108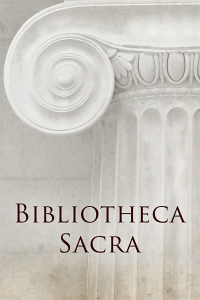 Bibliotheca Sacra: Volume 109
Bibliotheca Sacra: Volume 110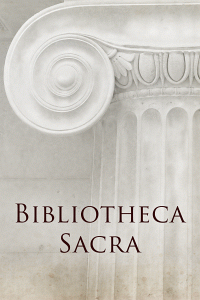 Bibliotheca Sacra: Volume 111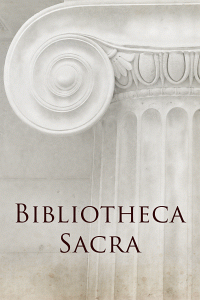 Bibliotheca Sacra: Volume 112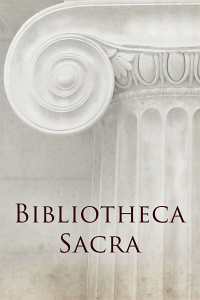 Bibliotheca Sacra: Volume 113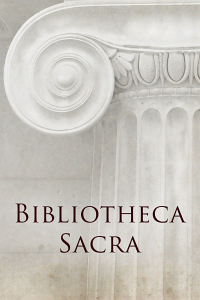 Bibliotheca Sacra: Volume 114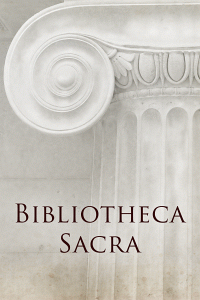 Bibliotheca Sacra: Volume 115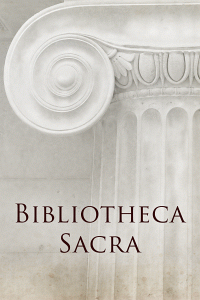 Bibliotheca Sacra: Volume 116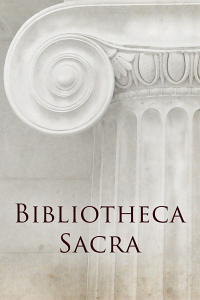 Bibliotheca Sacra: Volume 117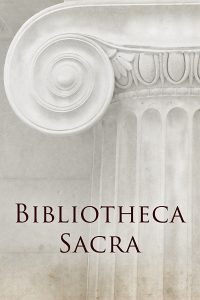 Bibliotheca Sacra: Volume 118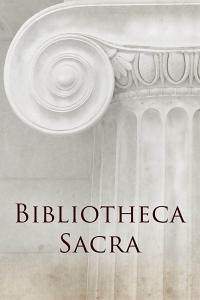 Bibliotheca Sacra: Volume 119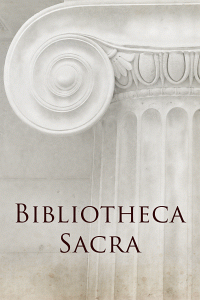 Bibliotheca Sacra: Volume 120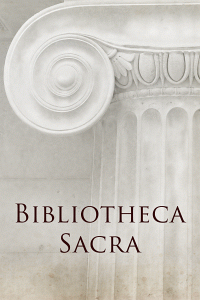 Bibliotheca Sacra: Volume 121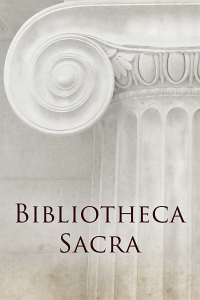 Bibliotheca Sacra: Volume 122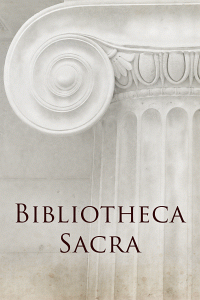 Bibliotheca Sacra: Volume 123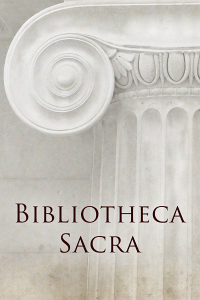 Bibliotheca Sacra: Volume 124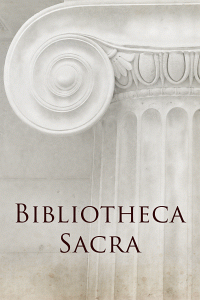 Bibliotheca Sacra: Volume 125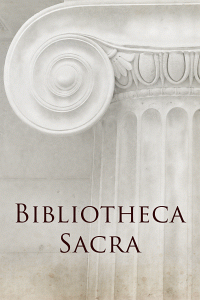 Bibliotheca Sacra: Volume 126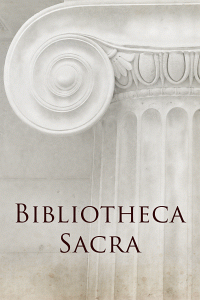 Bibliotheca Sacra: Volume 127
Bibliotheca Sacra: Volume 128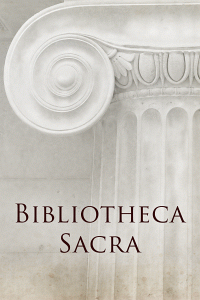 Bibliotheca Sacra: Volume 129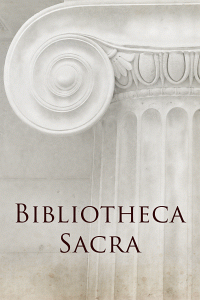 Bibliotheca Sacra: Volume 130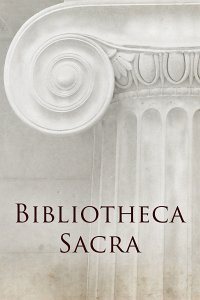 Bibliotheca Sacra: Volume 131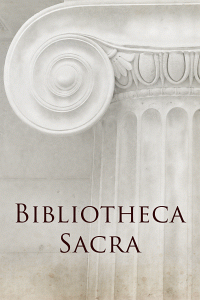 Bibliotheca Sacra: Volume 132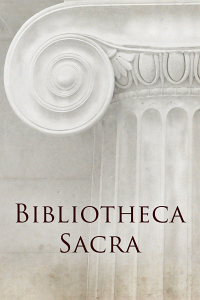 Bibliotheca Sacra: Volume 133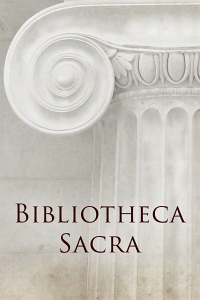 Bibliotheca Sacra: Volume 134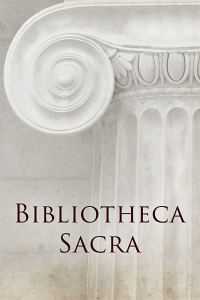 Bibliotheca Sacra: Volume 135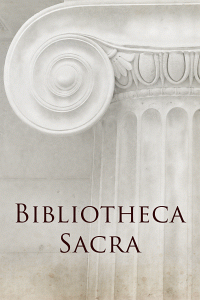 Bibliotheca Sacra: Volume 136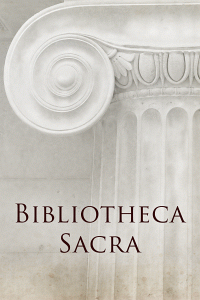 Bibliotheca Sacra: Volume 137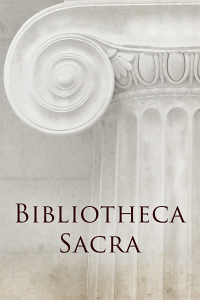 Bibliotheca Sacra: Volume 138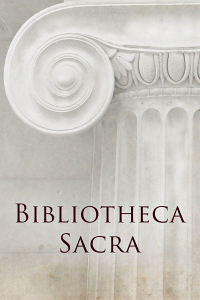 Bibliotheca Sacra: Volume 139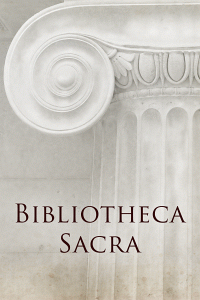 Bibliotheca Sacra: Volume 140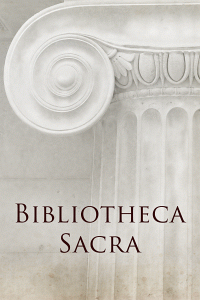 Bibliotheca Sacra: Volume 141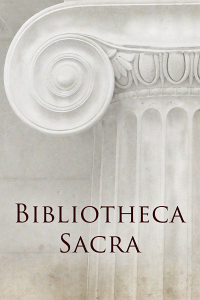 Bibliotheca Sacra: Volume 142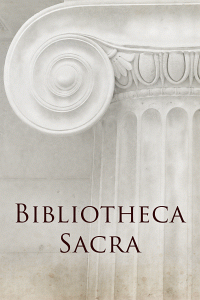 Bibliotheca Sacra: Volume 143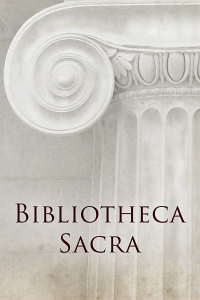 Bibliotheca Sacra: Volume 144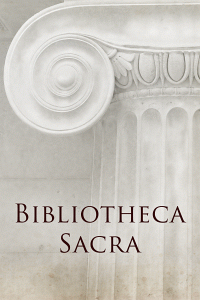 Bibliotheca Sacra: Volume 145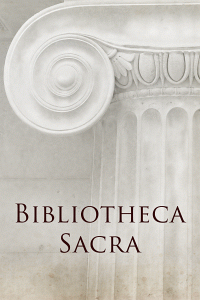 Bibliotheca Sacra: Volume 146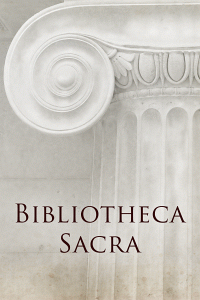 Bibliotheca Sacra: Volume 147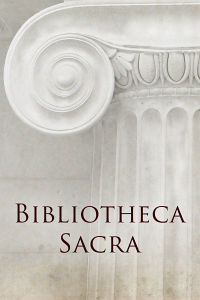 Bibliotheca Sacra: Volume 148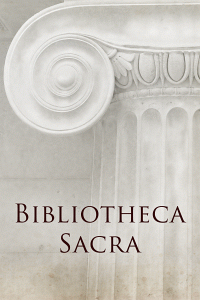 Bibliotheca Sacra: Volume 149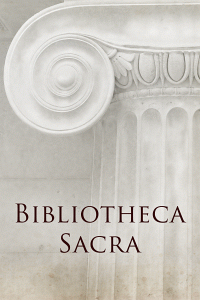 Bibliotheca Sacra: Volume 150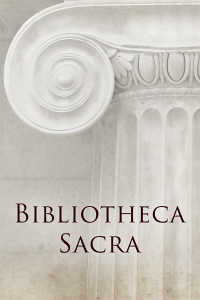 Bibliotheca Sacra: Volume 151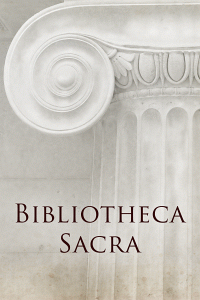 Bibliotheca Sacra: Volume 152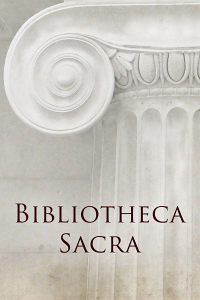 Bibliotheca Sacra: Volume 153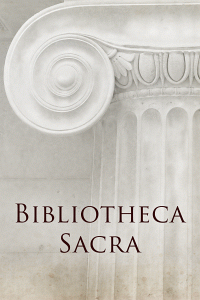 Bibliotheca Sacra: Volume 154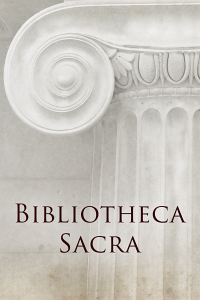 Bibliotheca Sacra: Volume 155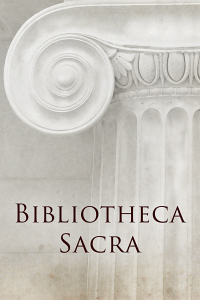 Bibliotheca Sacra: Volume 156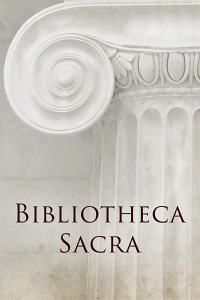 Bibliotheca Sacra: Volume 157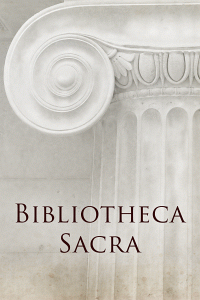 Bibliotheca Sacra: Volume 158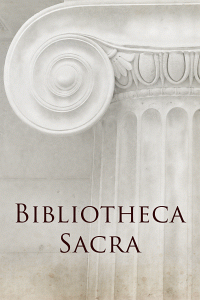 Bibliotheca Sacra: Volume 159
Bibliotheca Sacra: Volume 160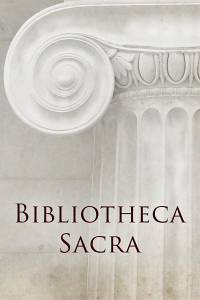 Bibliotheca Sacra: Volume 161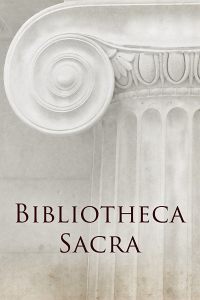 Bibliotheca Sacra: Volume 162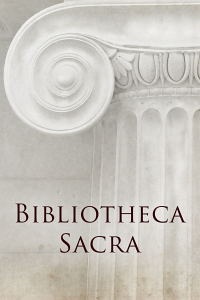 Bibliotheca Sacra: Volume 163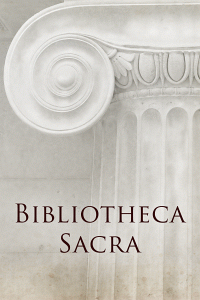 Bibliotheca Sacra: Volume 164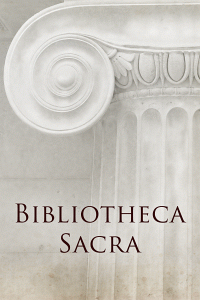 Bibliotheca Sacra: Volume 165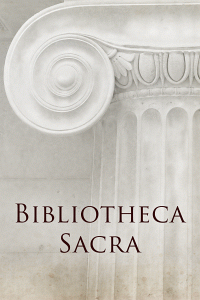 Bibliotheca Sacra: Volume 166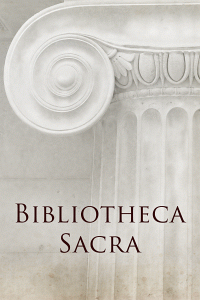 Bibliotheca Sacra: Volume 167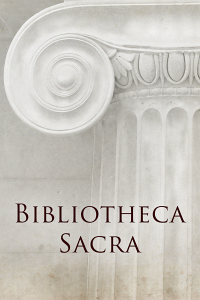 Bibliotheca Sacra: Volume 168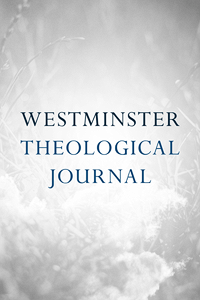 Westminster Theological Journal: Volume 01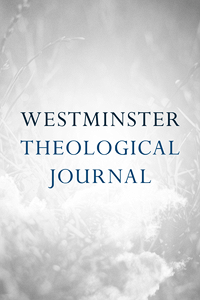 Westminster Theological Journal: Volume 02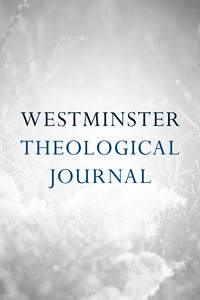 Westminster Theological Journal: Volume 03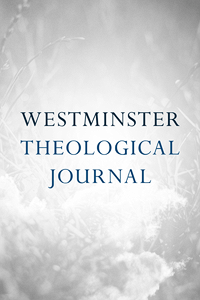 Westminster Theological Journal: Volume 04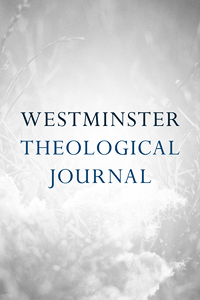 Westminster Theological Journal: Volume 05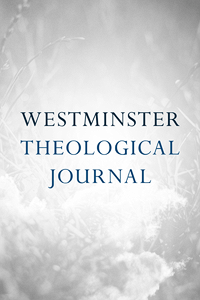 Westminster Theological Journal: Volume 06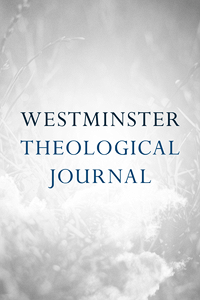 Westminster Theological Journal: Volume 07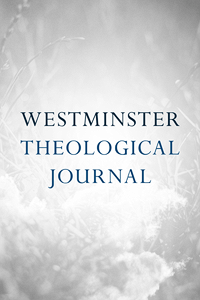 Westminster Theological Journal: Volume 08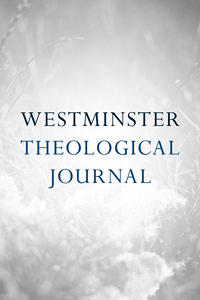 Westminster Theological Journal: Volume 09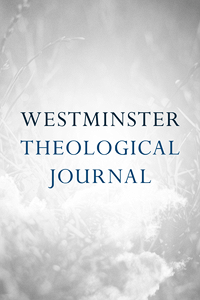 Westminster Theological Journal: Volume 10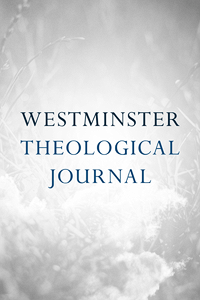 Westminster Theological Journal: Volume 11
Westminster Theological Journal: Volume 12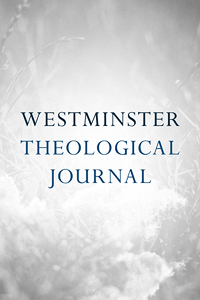 Westminster Theological Journal: Volume 13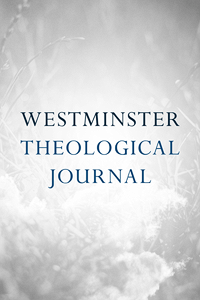 Westminster Theological Journal: Volume 14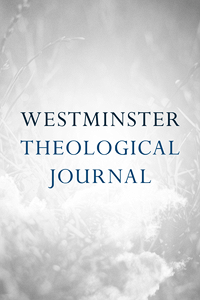 Westminster Theological Journal: Volume 15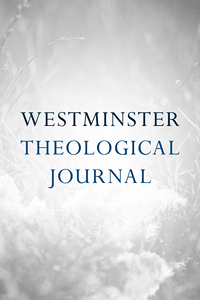 Westminster Theological Journal: Volume 16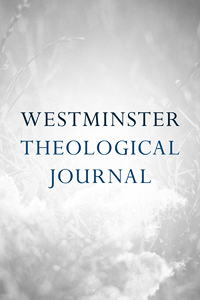 Westminster Theological Journal: Volume 17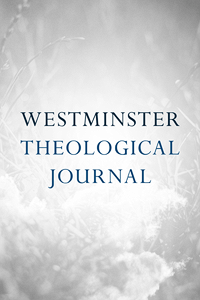 Westminster Theological Journal: Volume 18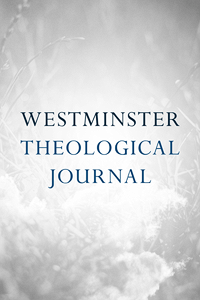 Westminster Theological Journal: Volume 19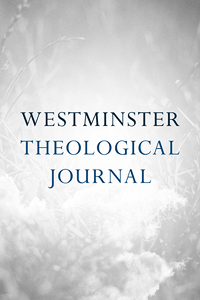 Westminster Theological Journal: Volume 20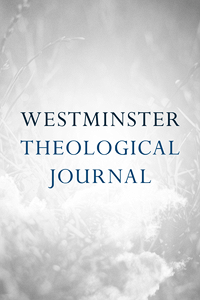 Westminster Theological Journal: Volume 21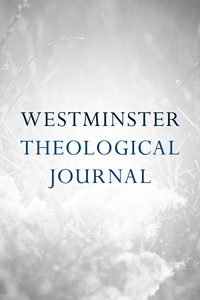 Westminster Theological Journal: Volume 22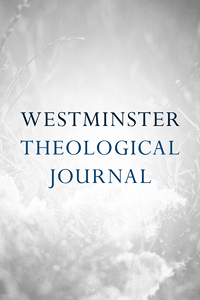 Westminster Theological Journal: Volume 23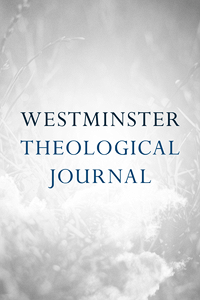 Westminster Theological Journal: Volume 24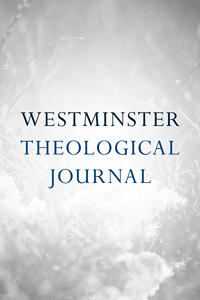 Westminster Theological Journal: Volume 25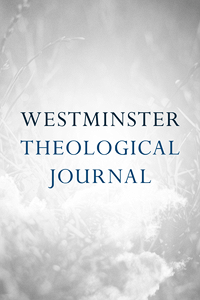 Westminster Theological Journal: Volume 26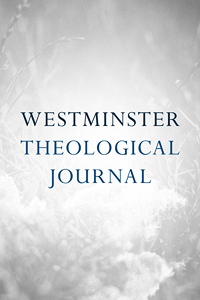 Westminster Theological Journal: Volume 27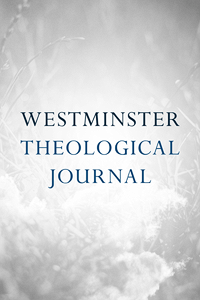 Westminster Theological Journal: Volume 28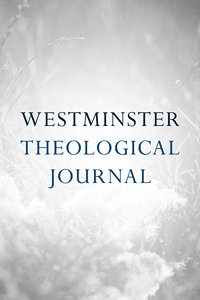 Westminster Theological Journal: Volume 29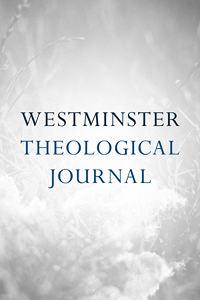 Westminster Theological Journal: Volume 30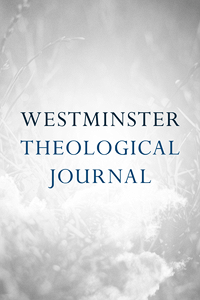 Westminster Theological Journal: Volume 31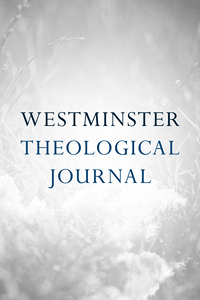 Westminster Theological Journal: Volume 32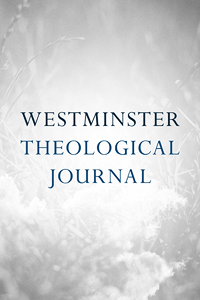 Westminster Theological Journal: Volume 33
Westminster Theological Journal: Volume 34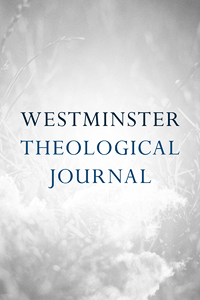 Westminster Theological Journal: Volume 35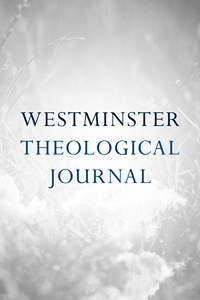 Westminster Theological Journal: Volume 36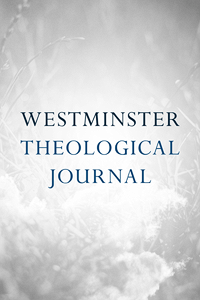 Westminster Theological Journal: Volume 37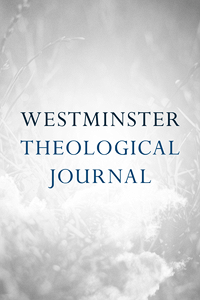 Westminster Theological Journal: Volume 38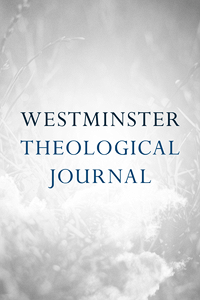 Westminster Theological Journal: Volume 39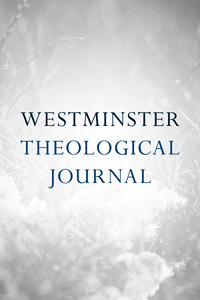 Westminster Theological Journal: Volume 40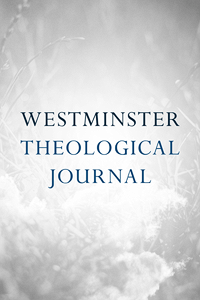 Westminster Theological Journal: Volume 41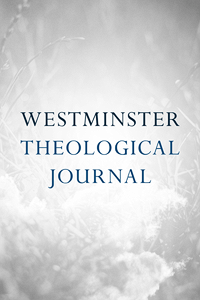 Westminster Theological Journal: Volume 42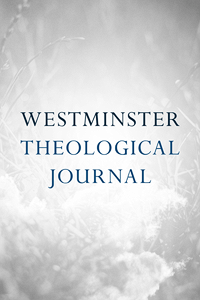 Westminster Theological Journal: Volume 43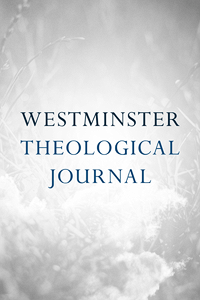 Westminster Theological Journal: Volume 44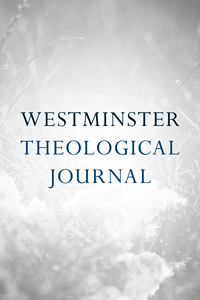 Westminster Theological Journal: Volume 45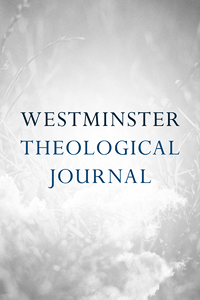 Westminster Theological Journal: Volume 46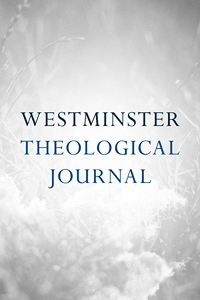 Westminster Theological Journal: Volume 47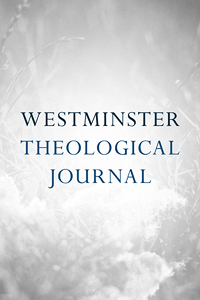 Westminster Theological Journal: Volume 48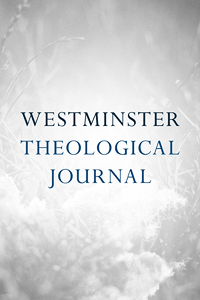 Westminster Theological Journal: Volume 49
Westminster Theological Journal: Volume 50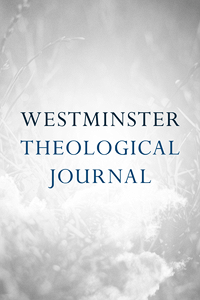 Westminster Theological Journal: Volume 51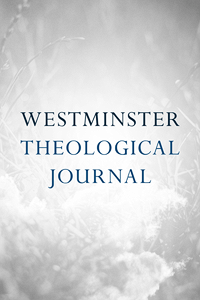 Westminster Theological Journal: Volume 52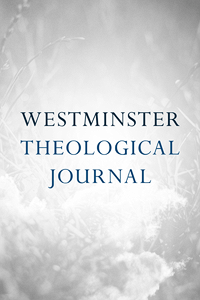 Westminster Theological Journal: Volume 53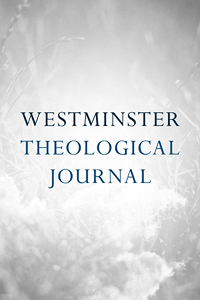 Westminster Theological Journal: Volume 54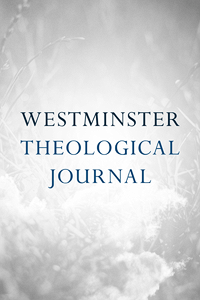 Westminster Theological Journal: Volume 55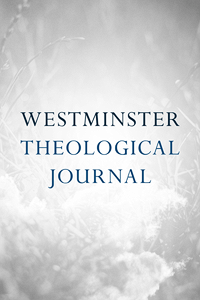 Westminster Theological Journal: Volume 56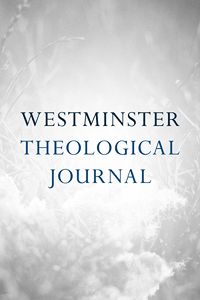 Westminster Theological Journal: Volume 57
Westminster Theological Journal: Volume 58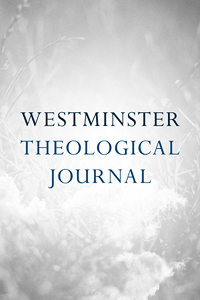 Westminster Theological Journal: Volume 59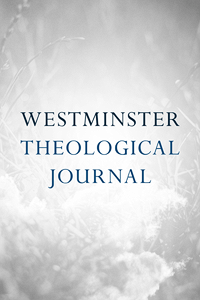 Westminster Theological Journal: Volume 60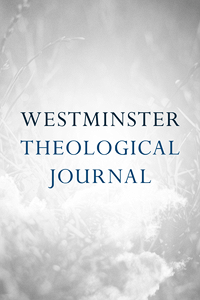 Westminster Theological Journal: Volume 61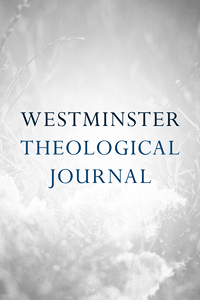 Westminster Theological Journal: Volume 62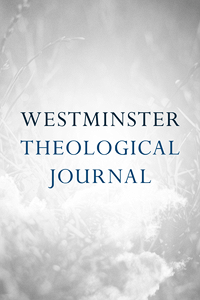 Westminster Theological Journal: Volume 63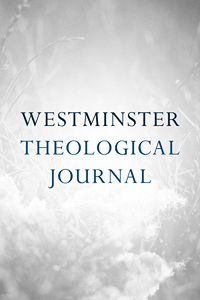 Westminster Theological Journal: Volume 64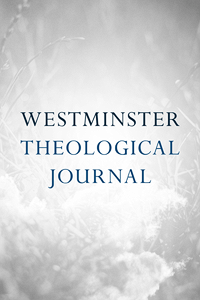 Westminster Theological Journal: Volume 65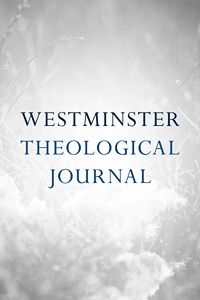 Westminster Theological Journal: Volume 66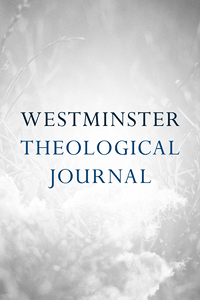 Westminster Theological Journal: Volume 67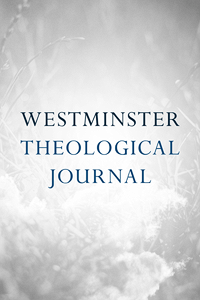 Westminster Theological Journal: Volume 68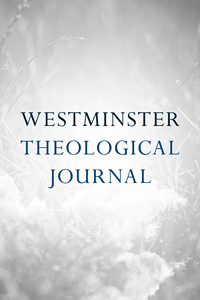 Westminster Theological Journal: Volume 69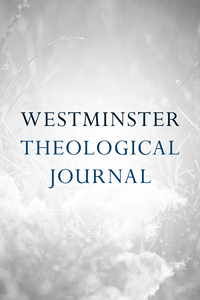 Westminster Theological Journal: Volume 70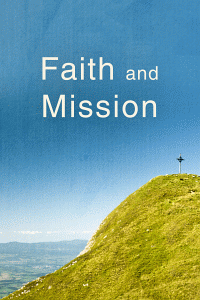 Faith and Mission: Volume 01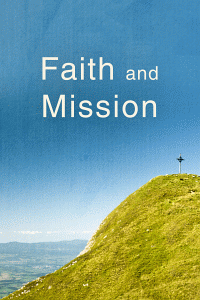 Faith and Mission: Volume 02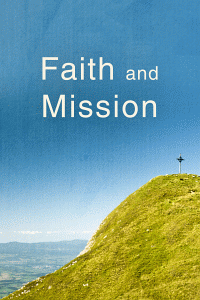 Faith and Mission: Volume 03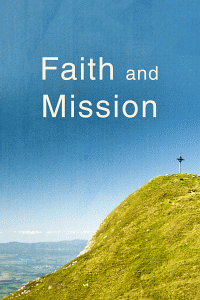 Faith and Mission: Volume 04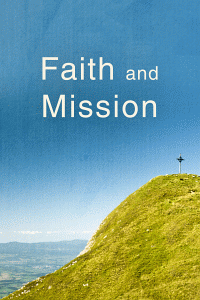 Faith and Mission: Volume 05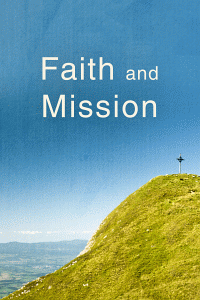 Faith and Mission: Volume 06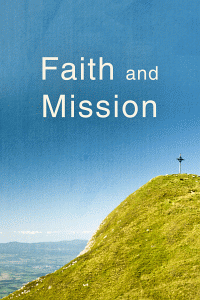 Faith and Mission: Volume 07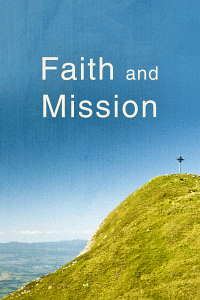 Faith and Mission: Volume 08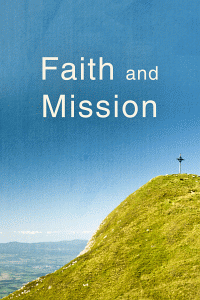 Faith and Mission: Volume 09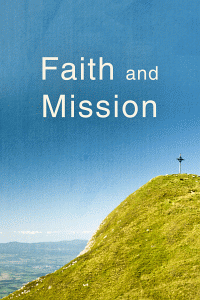 Faith and Mission: Volume 10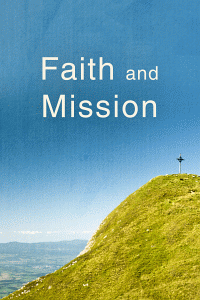 Faith and Mission: Volume 11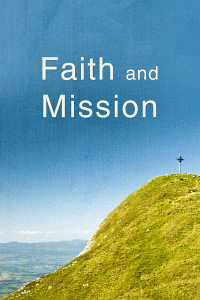 Faith and Mission: Volume 12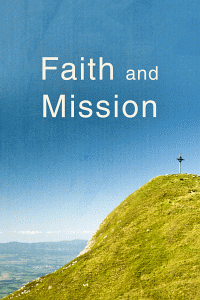 Faith and Mission: Volume 13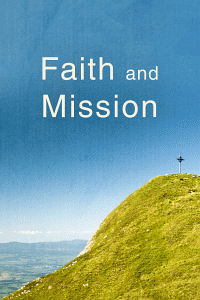 Faith and Mission: Volume 14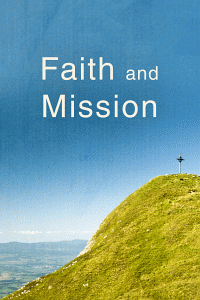 Faith and Mission: Volume 15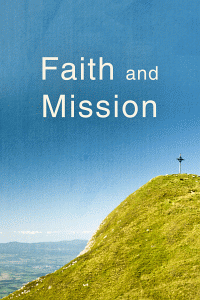 Faith and Mission: Volume 16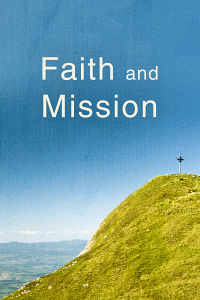 Faith and Mission: Volume 17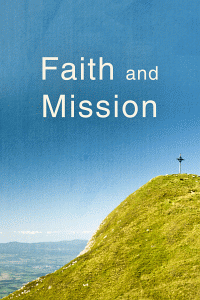 Faith and Mission: Volume 18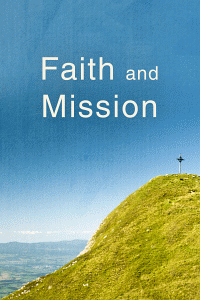 Faith and Mission: Volume 19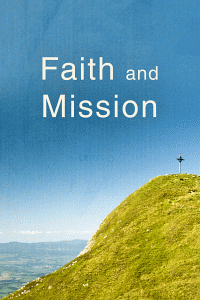 Faith and Mission: Volume 20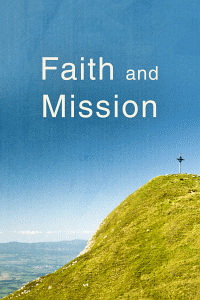 Faith and Mission: Volume 21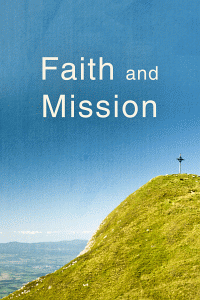 Faith and Mission: Volume 22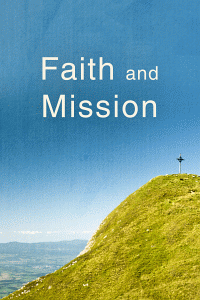 Faith and Mission: Volume 23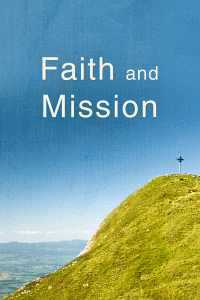 Faith and Mission: Volume 24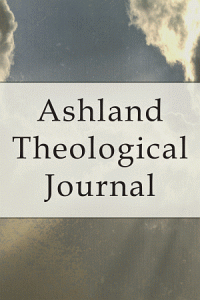 Ashland Theological Journal: Volume 01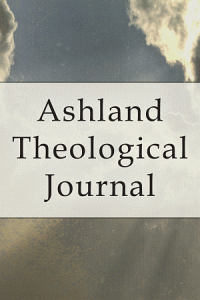 Ashland Theological Journal: Volume 02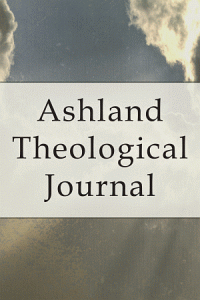 Ashland Theological Journal: Volume 03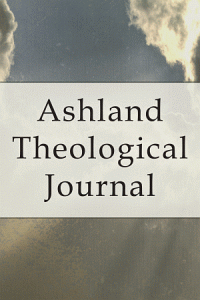 Ashland Theological Journal: Volume 04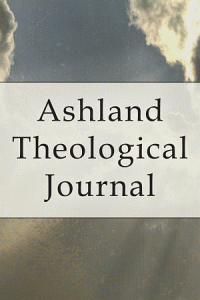 Ashland Theological Journal: Volume 05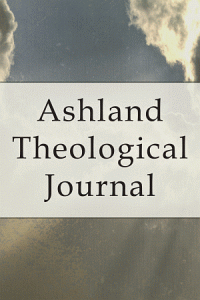 Ashland Theological Journal: Volume 06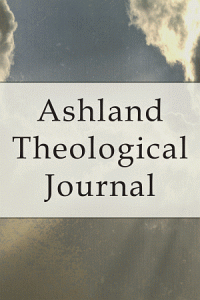 Ashland Theological Journal: Volume 07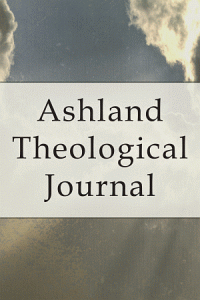 Ashland Theological Journal: Volume 08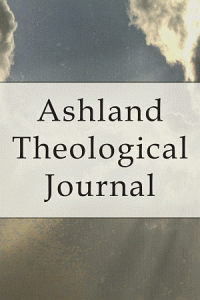 Ashland Theological Journal: Volume 09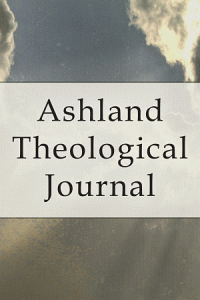 Ashland Theological Journal: Volume 10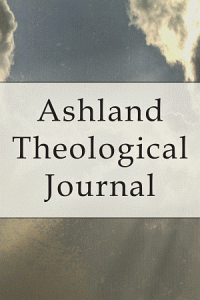 Ashland Theological Journal: Volume 11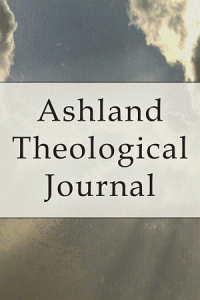 Ashland Theological Journal: Volume 12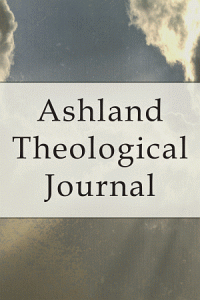 Ashland Theological Journal: Volume 13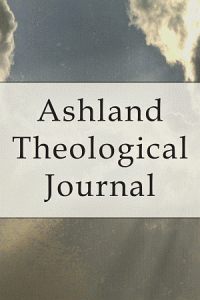 Ashland Theological Journal: Volume 14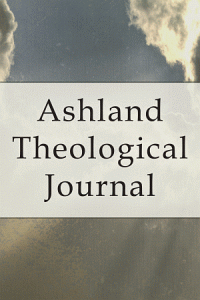 Ashland Theological Journal: Volume 15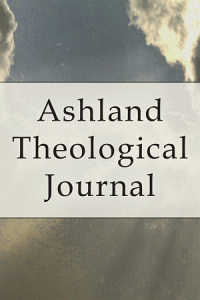 Ashland Theological Journal: Volume 16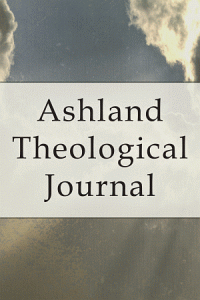 Ashland Theological Journal: Volume 17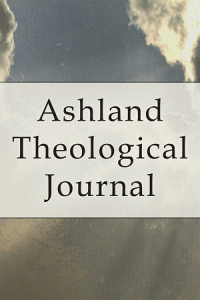 Ashland Theological Journal: Volume 18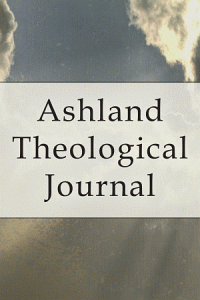 Ashland Theological Journal: Volume 19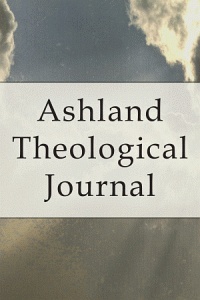 Ashland Theological Journal: Volume 20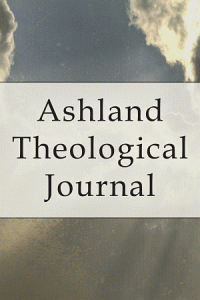 Ashland Theological Journal: Volume 21
Ashland Theological Journal: Volume 22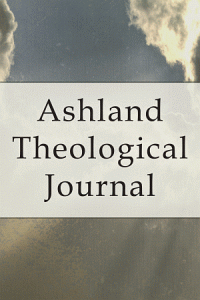 Ashland Theological Journal: Volume 23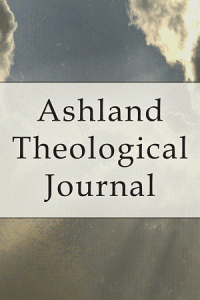 Ashland Theological Journal: Volume 24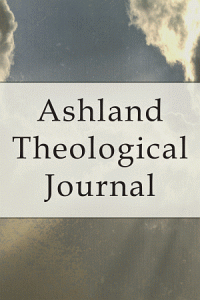 Ashland Theological Journal: Volume 25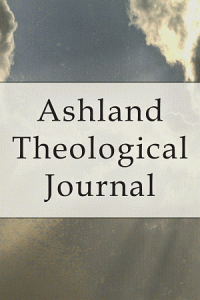 Ashland Theological Journal: Volume 26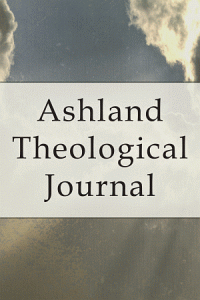 Ashland Theological Journal: Volume 27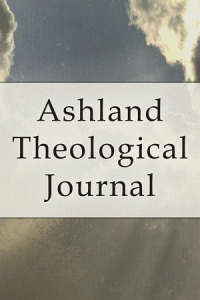 Ashland Theological Journal: Volume 28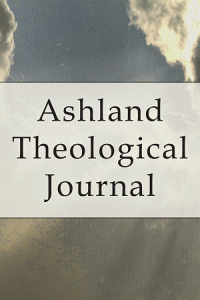 Ashland Theological Journal: Volume 29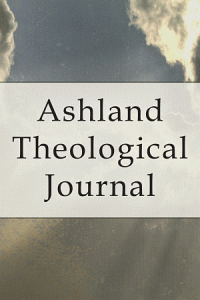 Ashland Theological Journal: Volume 30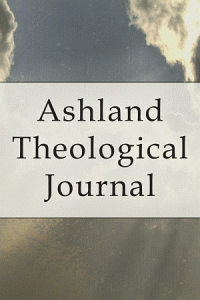 Ashland Theological Journal: Volume 31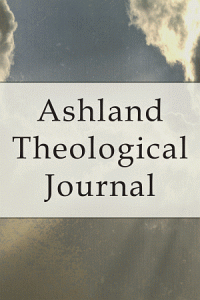 Ashland Theological Journal: Volume 32
Ashland Theological Journal: Volume 33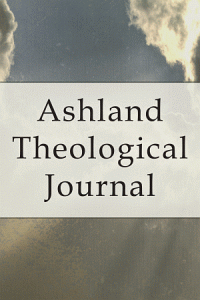 Ashland Theological Journal: Volume 34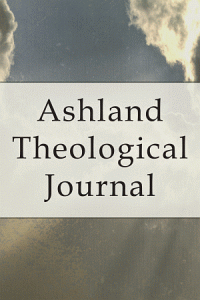 Ashland Theological Journal: Volume 35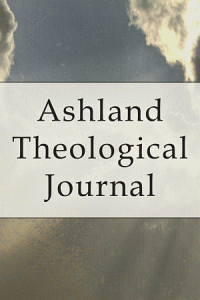 Ashland Theological Journal: Volume 36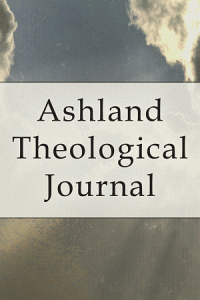 Ashland Theological Journal: Volume 37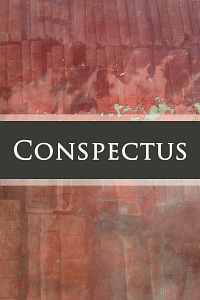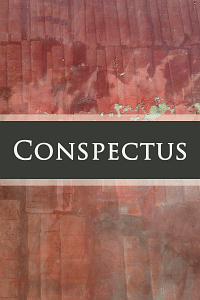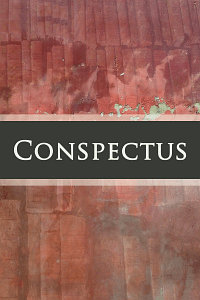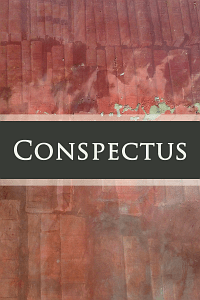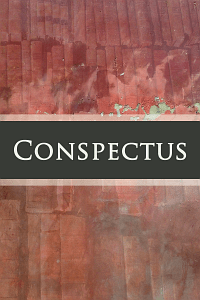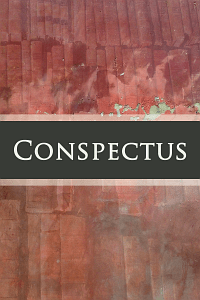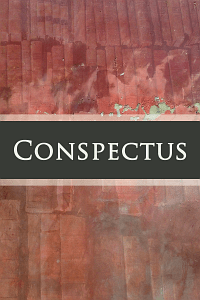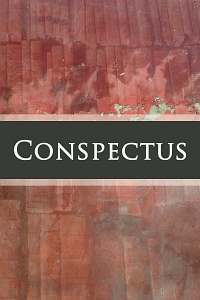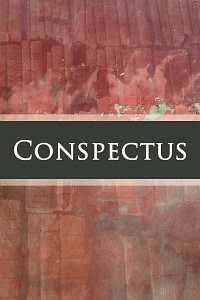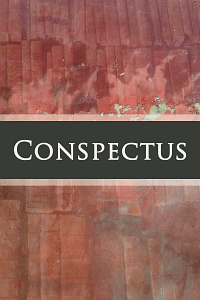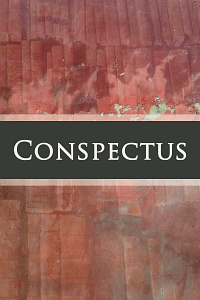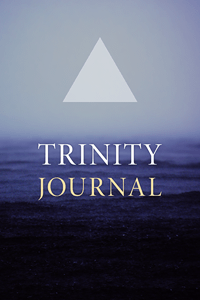 Trinity Journal: Volume 01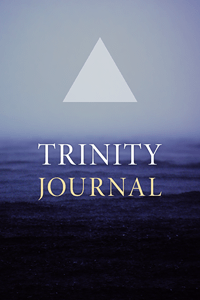 Trinity Journal: Volume 02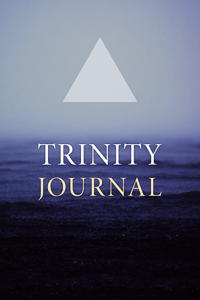 Trinity Journal: Volume 03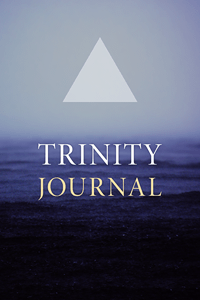 Trinity Journal: Volume 06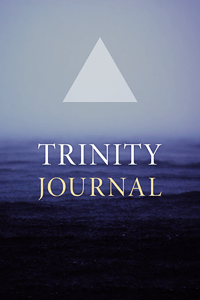 Trinity Journal: Volume 04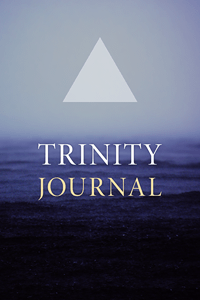 Trinity Journal: Volume 05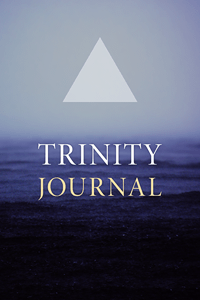 Trinity Journal: Volume 07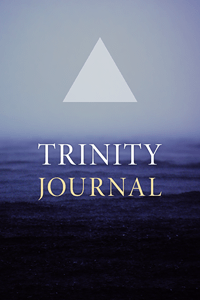 Trinity Journal: Volume 08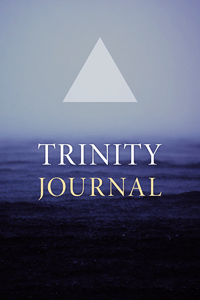 Trinity Journal: Volume 09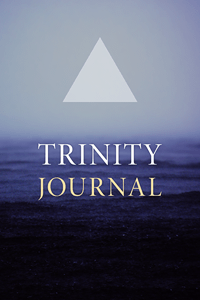 Trinity Journal: Volume 10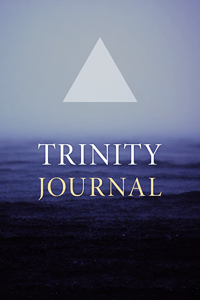 Trinity Journal: Volume 11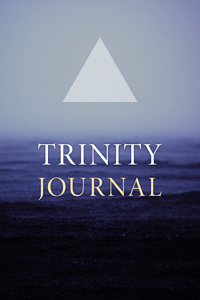 Trinity Journal: Volume 12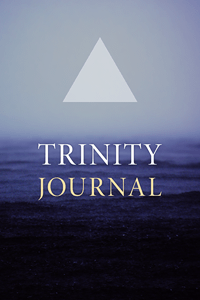 Trinity Journal: Volume 13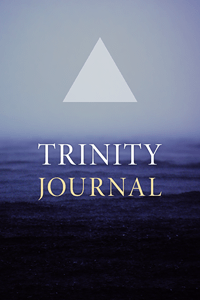 Trinity Journal: Volume 14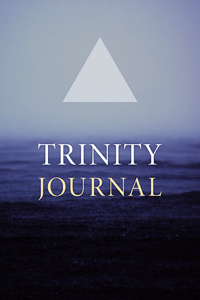 Trinity Journal: Volume 15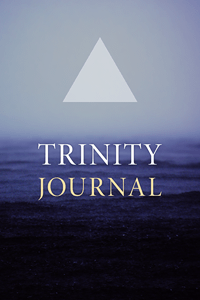 Trinity Journal: Volume 16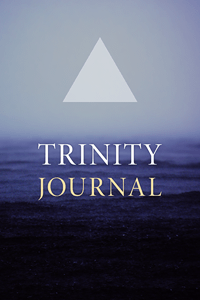 Trinity Journal: Volume 17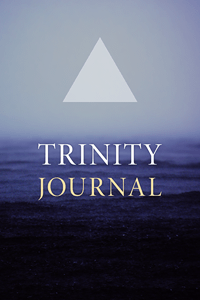 Trinity Journal: Volume 18
Trinity Journal: Volume 19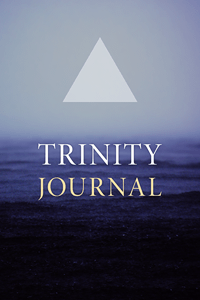 Trinity Journal: Volume 20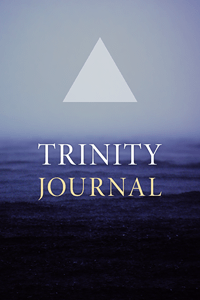 Trinity Journal: Volume 21
Trinity Journal: Volume 22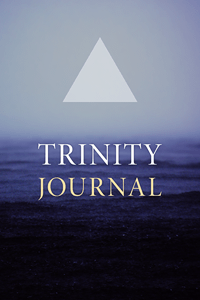 Trinity Journal: Volume 23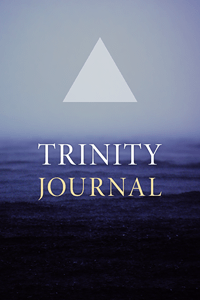 Trinity Journal: Volume 24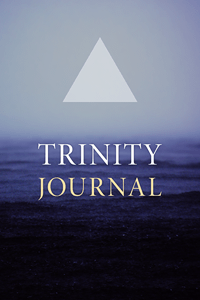 Trinity Journal: Volume 25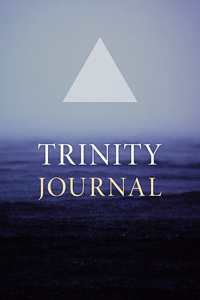 Trinity Journal: Volume 26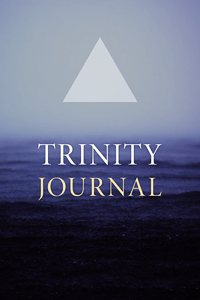 Trinity Journal: Volume 27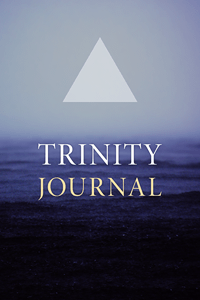 Trinity Journal: Volume 28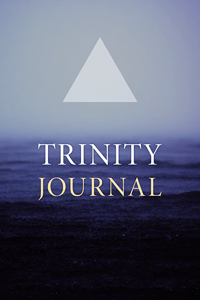 Trinity Journal: Volume 29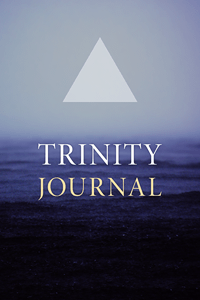 Trinity Journal: Volume 30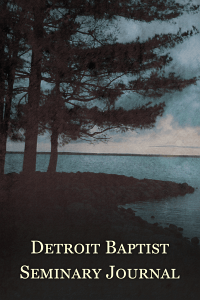 Detroit Baptist Seminary Journal: Volume 01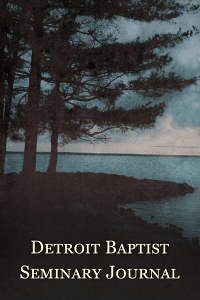 Detroit Baptist Seminary Journal: Volume 02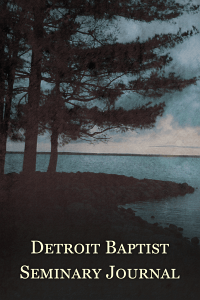 Detroit Baptist Seminary Journal: Volume 03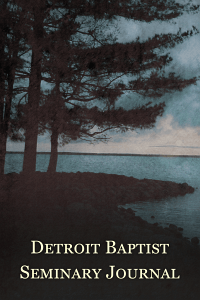 Detroit Baptist Seminary Journal: Volume 04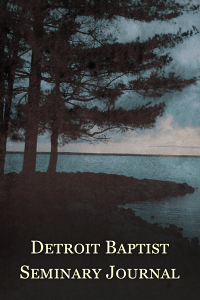 Detroit Baptist Seminary Journal: Volume 05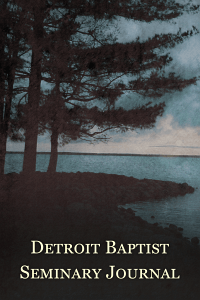 Detroit Baptist Seminary Journal: Volume 06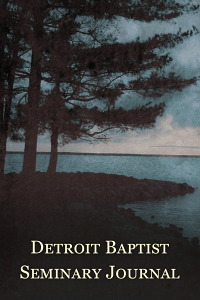 Detroit Baptist Seminary Journal: Volume 07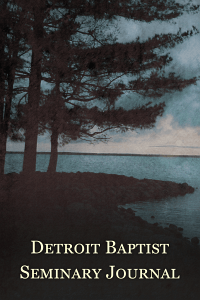 Detroit Baptist Seminary Journal: Volume 08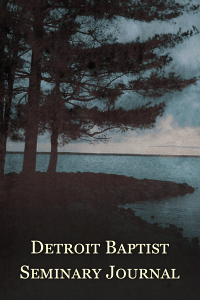 Detroit Baptist Seminary Journal: Volume 09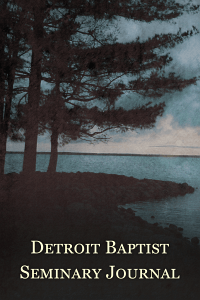 Detroit Baptist Seminary Journal: Volume 10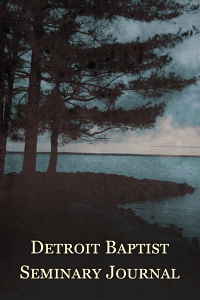 Detroit Baptist Seminary Journal: Volume 11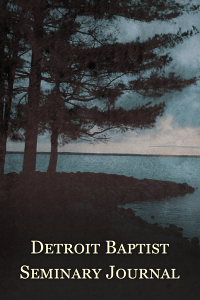 Detroit Baptist Seminary Journal: Volume 12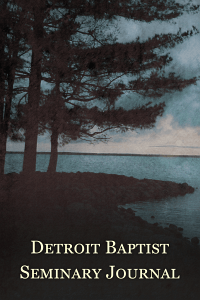 Detroit Baptist Seminary Journal: Volume 13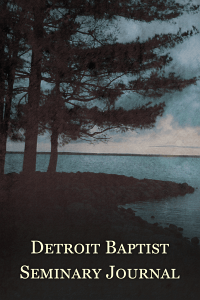 Detroit Baptist Seminary Journal: Volume 14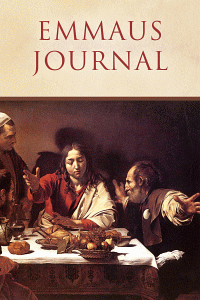 Emmaus Journal: Volume 01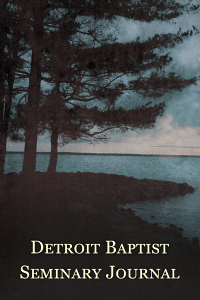 Detroit Baptist Seminary Journal: Volume 15
Emmaus Journal: Volume 02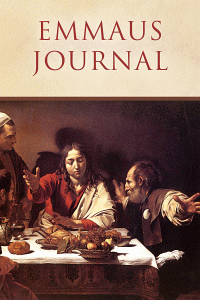 Emmaus Journal: Volume 03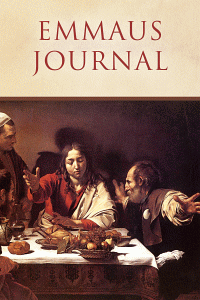 Emmaus Journal: Volume 04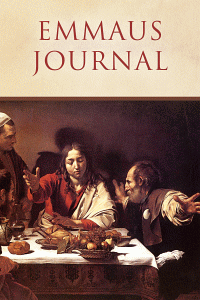 Emmaus Journal: Volume 05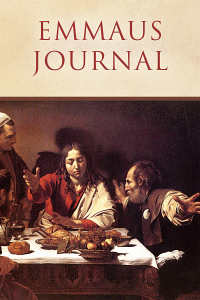 Emmaus Journal: Volume 06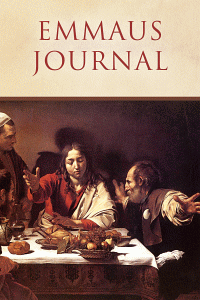 Emmaus Journal: Volume 07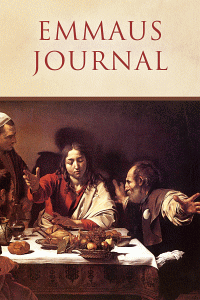 Emmaus Journal: Volume 08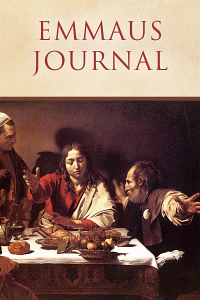 Emmaus Journal: Volume 09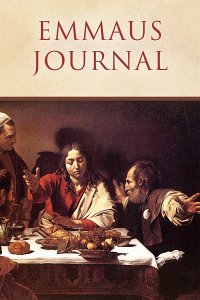 Emmaus Journal: Volume 10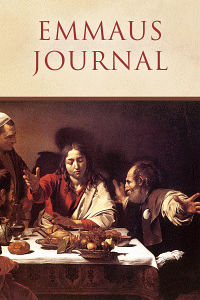 Emmaus Journal: Volume 11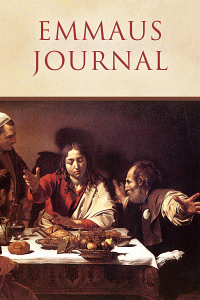 Emmaus Journal: Volume 12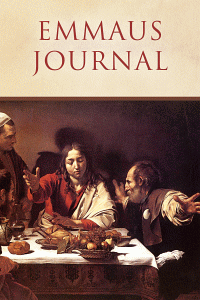 Emmaus Journal: Volume 13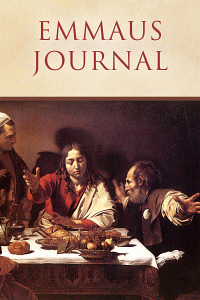 Emmaus Journal: Volume 14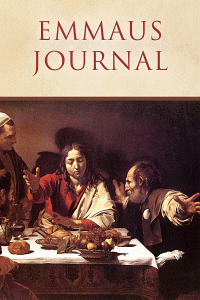 Emmaus Journal: Volume 15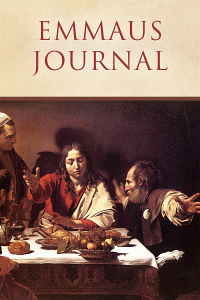 Emmaus Journal: Volume 16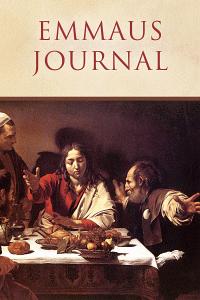 Emmaus Journal: Volume 17
Emmaus Journal: Volume 18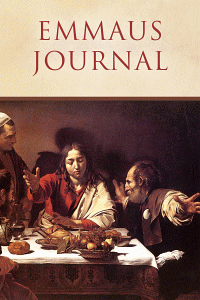 Emmaus Journal: Volume 19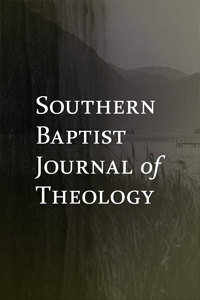 Southern Baptist Journal of Theology: Volume 01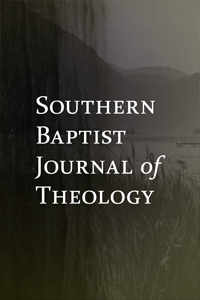 Southern Baptist Journal of Theology: Volume 02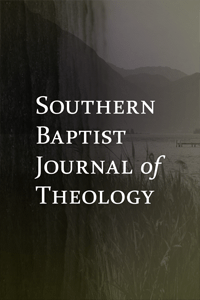 Southern Baptist Journal of Theology: Volume 03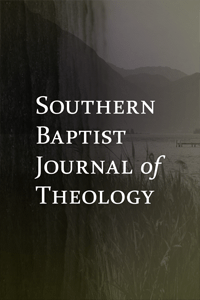 Southern Baptist Journal of Theology: Volume 04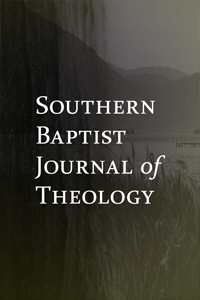 Southern Baptist Journal of Theology: Volume 05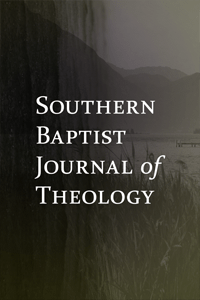 Southern Baptist Journal of Theology: Volume 06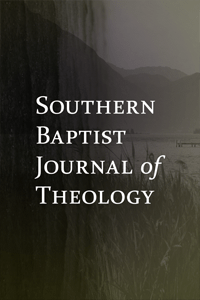 Southern Baptist Journal of Theology: Volume 07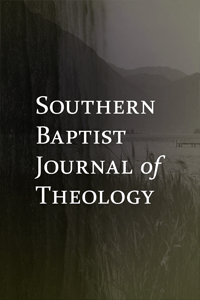 Southern Baptist Journal of Theology: Volume 08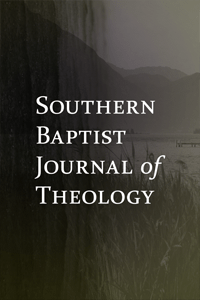 Southern Baptist Journal of Theology: Volume 09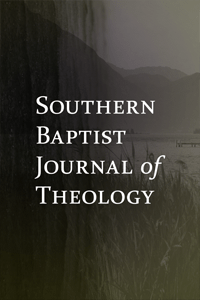 Southern Baptist Journal of Theology: Volume 10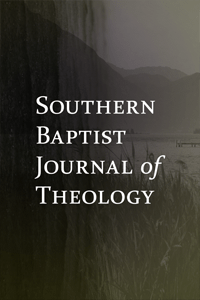 Southern Baptist Journal of Theology: Volume 11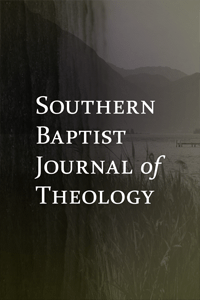 Southern Baptist Journal of Theology: Volume 12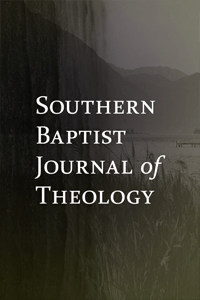 Southern Baptist Journal of Theology: Volume 13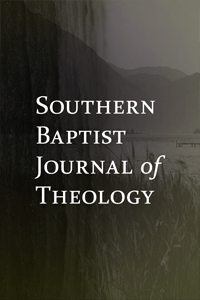 Southern Baptist Journal of Theology: Volume 14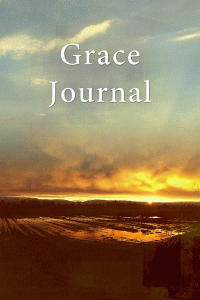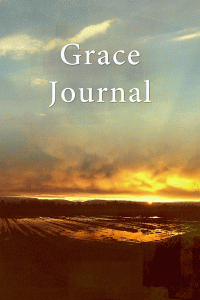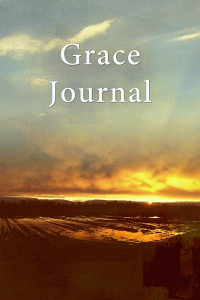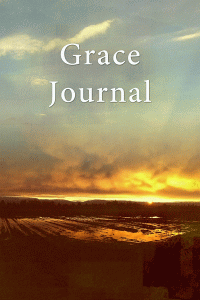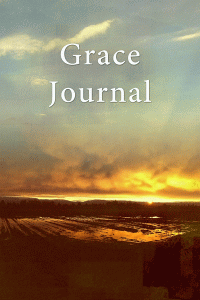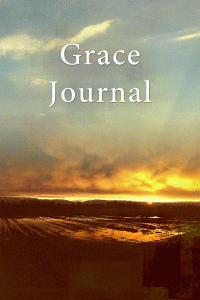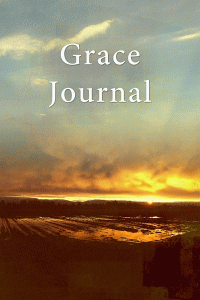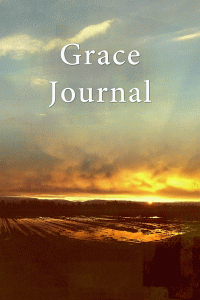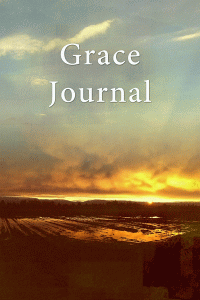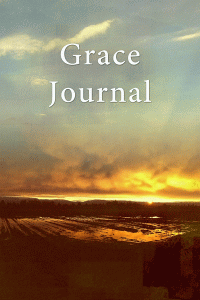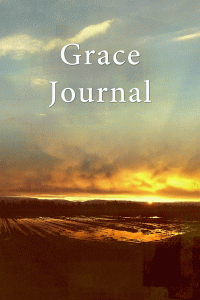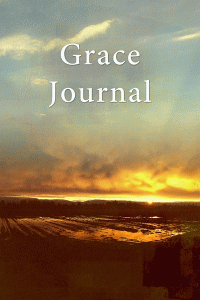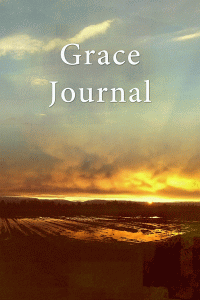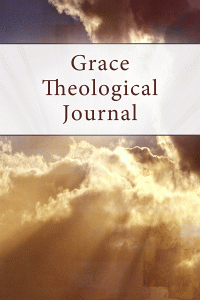 Grace Theological Journal: Volume 01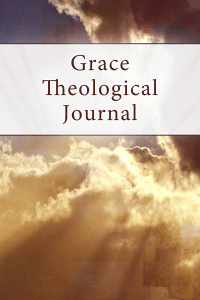 Grace Theological Journal: Volume 02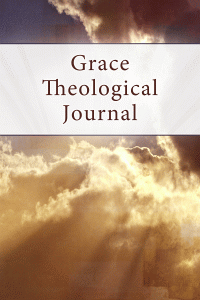 Grace Theological Journal: Volume 03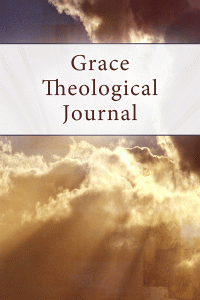 Grace Theological Journal: Volume 04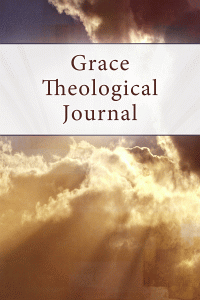 Grace Theological Journal: Volume 05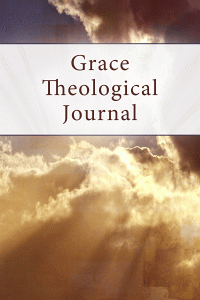 Grace Theological Journal: Volume 06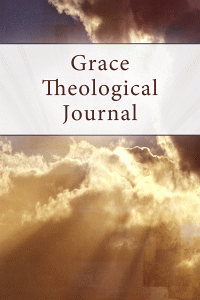 Grace Theological Journal: Volume 07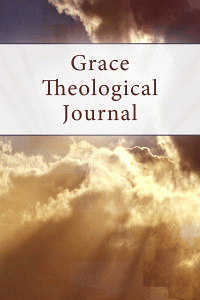 Grace Theological Journal: Volume 08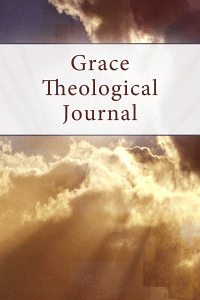 Grace Theological Journal: Volume 09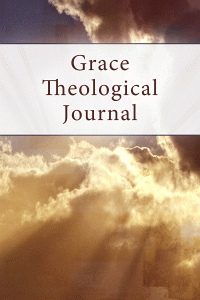 Grace Theological Journal: Volume 10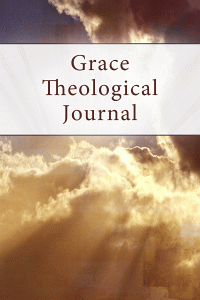 Grace Theological Journal: Volume 11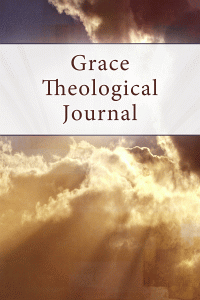 Grace Theological Journal: Volume 12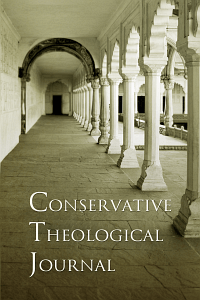 Conservative Theological Journal: Volume 01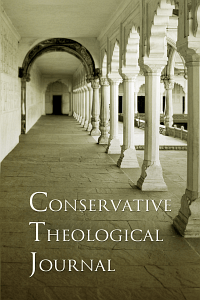 Conservative Theological Journal: Volume 02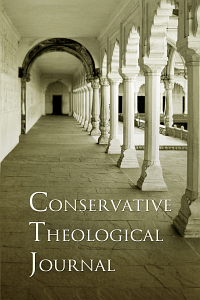 Conservative Theological Journal: Volume 03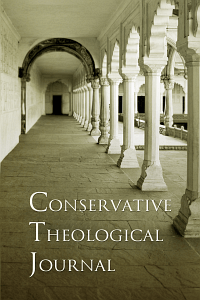 Conservative Theological Journal: Volume 04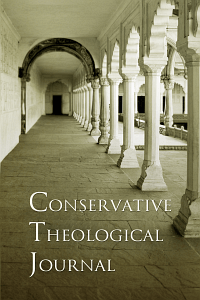 Conservative Theological Journal: Volume 05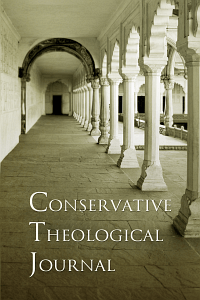 Conservative Theological Journal: Volume 06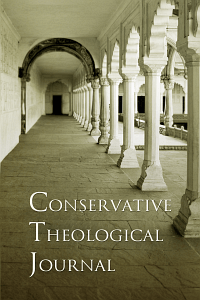 Conservative Theological Journal: Volume 07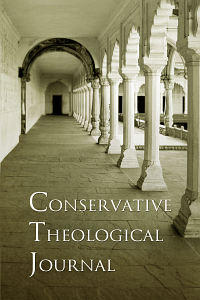 Conservative Theological Journal: Volume 08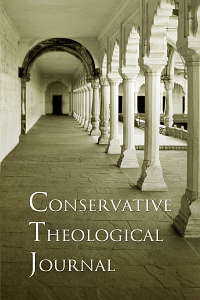 Conservative Theological Journal: Volume 09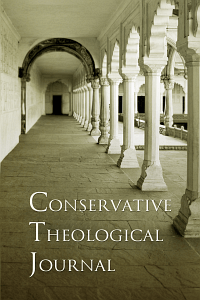 Conservative Theological Journal: Volume 10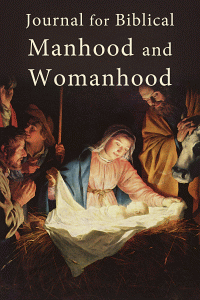 Journal for Biblical Manhood and Womanhood: Volume 01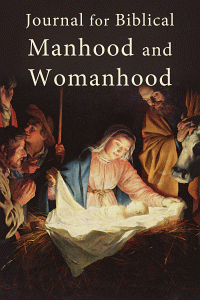 Journal for Biblical Manhood and Womanhood: Volume 02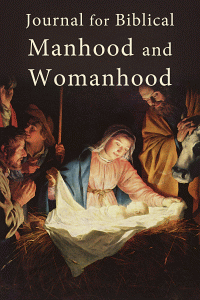 Journal for Biblical Manhood and Womanhood: Volume 03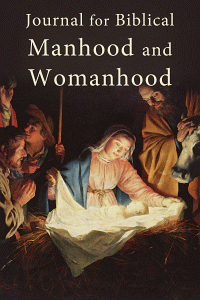 Journal for Biblical Manhood and Womanhood: Volume 04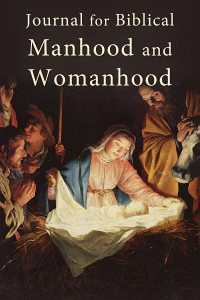 Journal for Biblical Manhood and Womanhood: Volume 05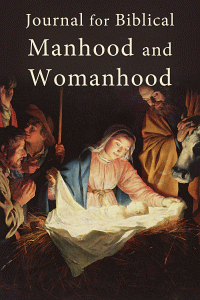 Journal for Biblical Manhood and Womanhood: Volume 06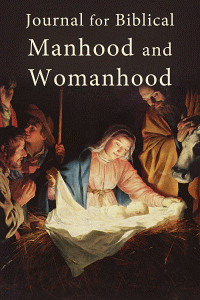 Journal for Biblical Manhood and Womanhood: Volume 07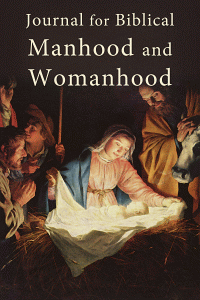 Journal for Biblical Manhood and Womanhood: Volume 08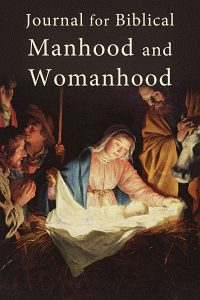 Journal for Biblical Manhood and Womanhood: Volume 09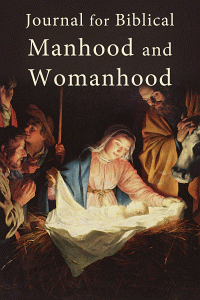 Journal for Biblical Manhood and Womanhood: Volume 10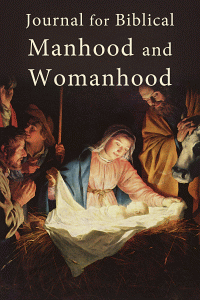 Journal for Biblical Manhood and Womanhood: Volume 11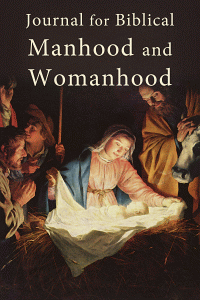 Journal for Biblical Manhood and Womanhood: Volume 12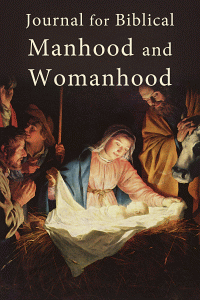 Journal for Biblical Manhood and Womanhood: Volume 13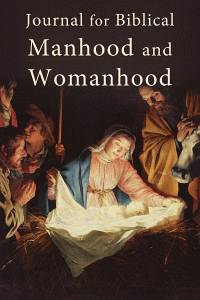 Journal for Biblical Manhood and Womanhood: Volume 14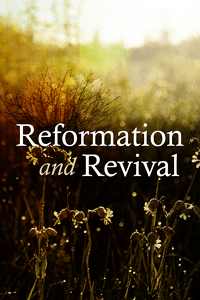 Reformation and Revival: Volume 01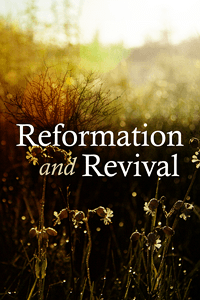 Reformation and Revival: Volume 02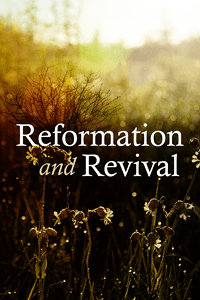 Reformation and Revival: Volume 03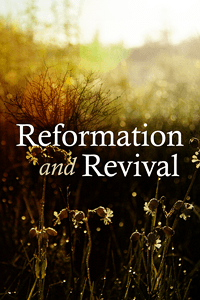 Reformation and Revival: Volume 04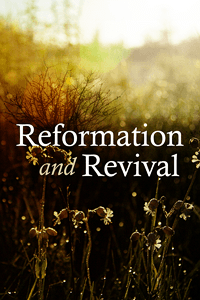 Reformation and Revival: Volume 05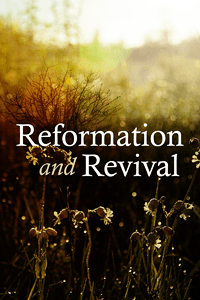 Reformation and Revival: Volume 06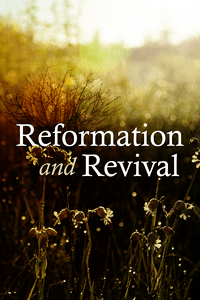 Reformation and Revival: Volume 07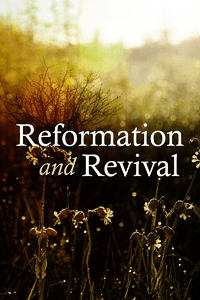 Reformation and Revival: Volume 08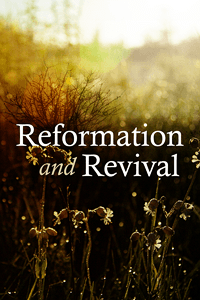 Reformation and Revival: Volume 09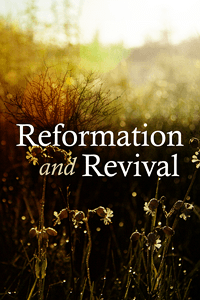 Reformation and Revival: Volume 10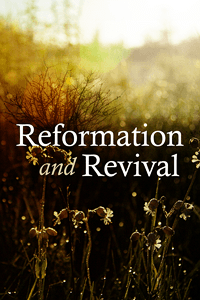 Reformation and Revival: Volume 11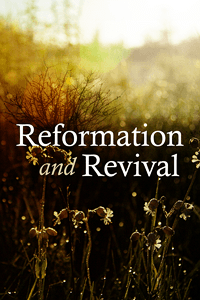 Reformation and Revival: Volume 12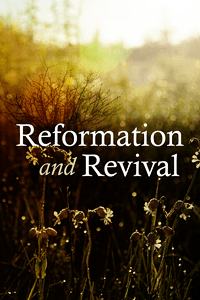 Reformation and Revival: Volume 13
The Master's Seminary Journal: Volume 01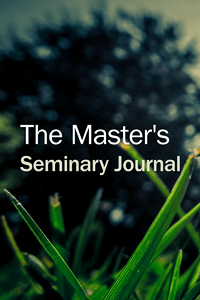 The Master's Seminary Journal: Volume 02
The Master's Seminary Journal: Volume 03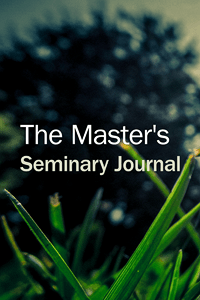 The Master's Seminary Journal: Volume 04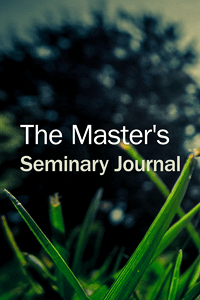 The Master's Seminary Journal: Volume 05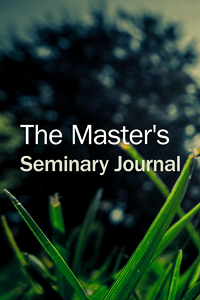 The Master's Seminary Journal: Volume 06
The Master's Seminary Journal: Volume 07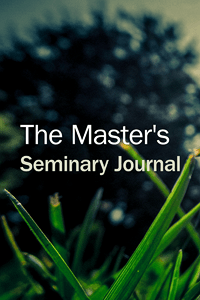 The Master's Seminary Journal: Volume 08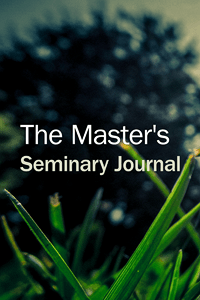 The Master's Seminary Journal: Volume 09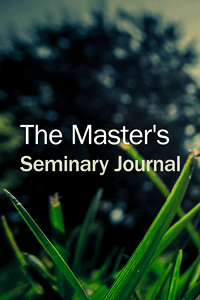 The Master's Seminary Journal: Volume 10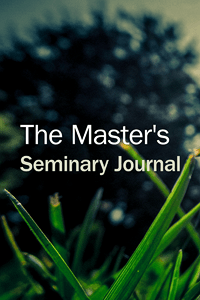 The Master's Seminary Journal: Volume 11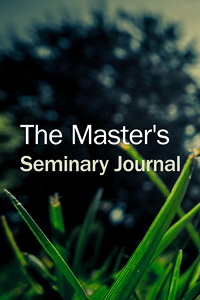 The Master's Seminary Journal: Volume 12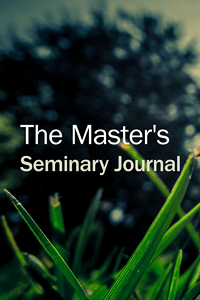 The Master's Seminary Journal: Volume 13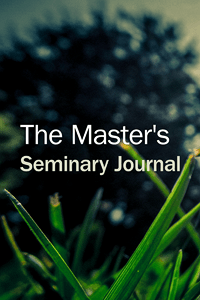 The Master's Seminary Journal: Volume 14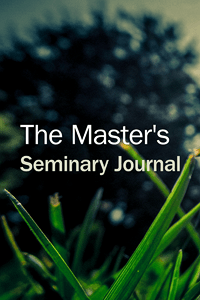 The Master's Seminary Journal: Volume 15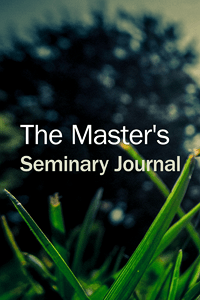 The Master's Seminary Journal: Volume 16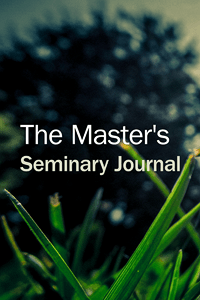 The Master's Seminary Journal: Volume 17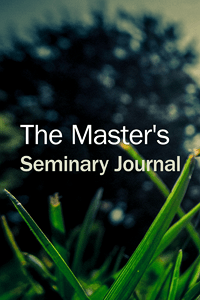 The Master's Seminary Journal: Volume 18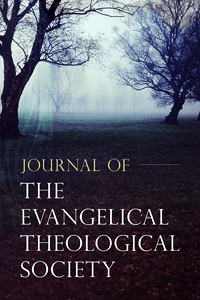 Journal of the Evangelical Theological Society: Volume 01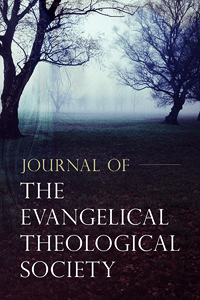 Journal of the Evangelical Theological Society: Volume 02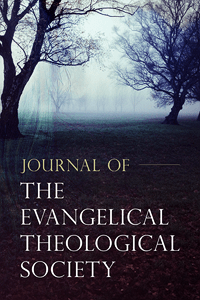 Journal of the Evangelical Theological Society: Volume 03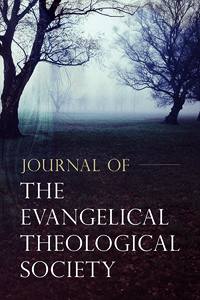 Journal of the Evangelical Theological Society: Volume 04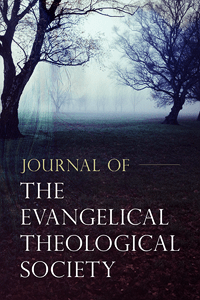 Journal of the Evangelical Theological Society: Volume 05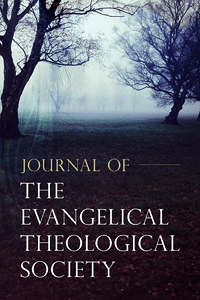 Journal of the Evangelical Theological Society: Volume 06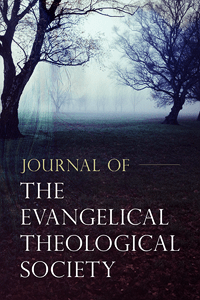 Journal of the Evangelical Theological Society: Volume 07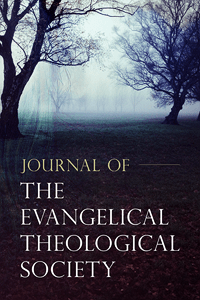 Journal of the Evangelical Theological Society: Volume 08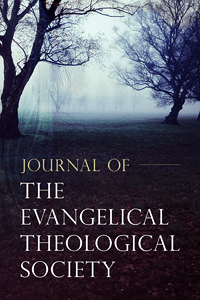 Journal of the Evangelical Theological Society: Volume 09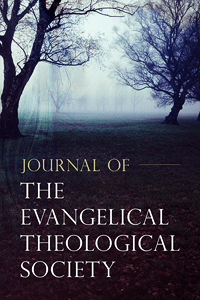 Journal of the Evangelical Theological Society: Volume 10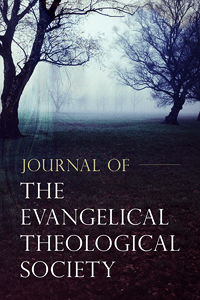 Journal of the Evangelical Theological Society: Volume 11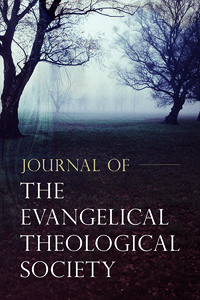 Journal of the Evangelical Theological Society: Volume 12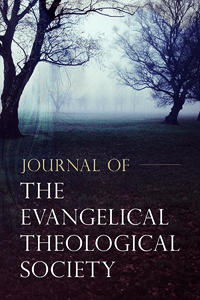 Journal of the Evangelical Theological Society: Volume 13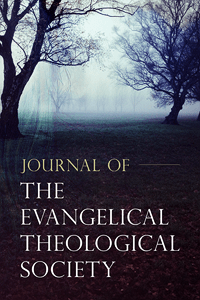 Journal of the Evangelical Theological Society: Volume 14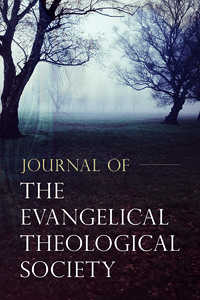 Journal of the Evangelical Theological Society: Volume 15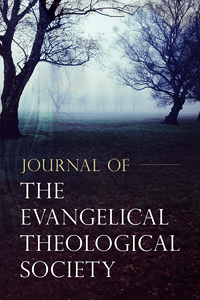 Journal of the Evangelical Theological Society: Volume 16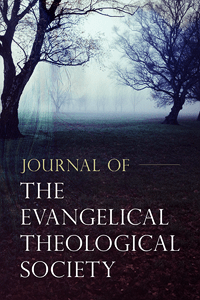 Journal of the Evangelical Theological Society: Volume 17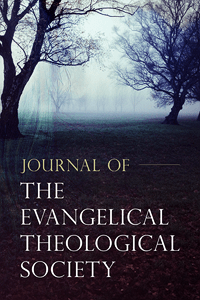 Journal of the Evangelical Theological Society: Volume 18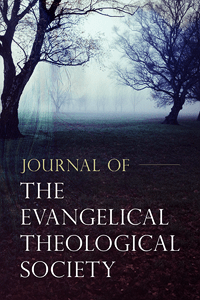 Journal of the Evangelical Theological Society: Volume 19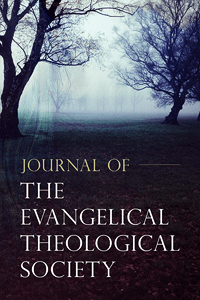 Journal of the Evangelical Theological Society: Volume 20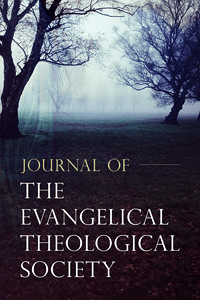 Journal of the Evangelical Theological Society: Volume 21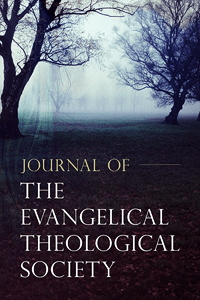 Journal of the Evangelical Theological Society: Volume 22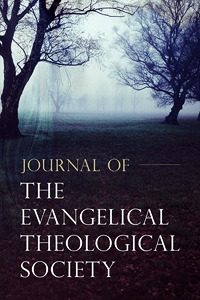 Journal of the Evangelical Theological Society: Volume 23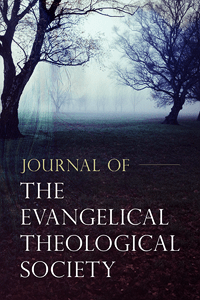 Journal of the Evangelical Theological Society: Volume 24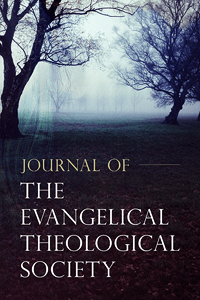 Journal of the Evangelical Theological Society: Volume 25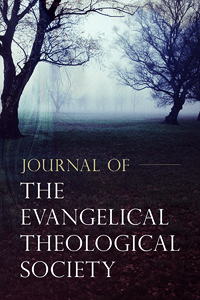 Journal of the Evangelical Theological Society: Volume 26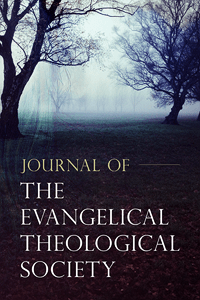 Journal of the Evangelical Theological Society: Volume 27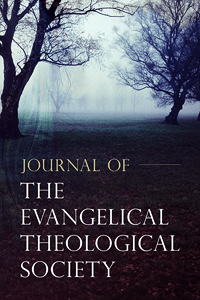 Journal of the Evangelical Theological Society: Volume 28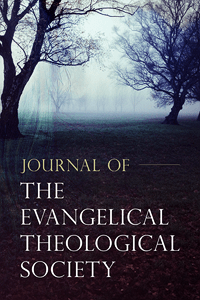 Journal of the Evangelical Theological Society: Volume 29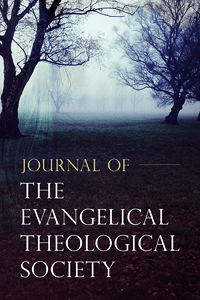 Journal of the Evangelical Theological Society: Volume 30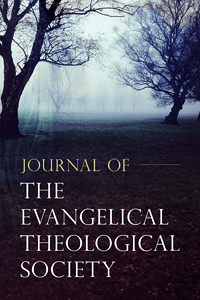 Journal of the Evangelical Theological Society: Volume 31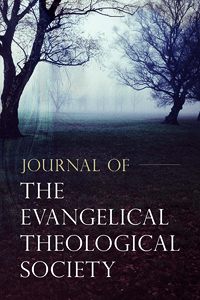 Journal of the Evangelical Theological Society: Volume 32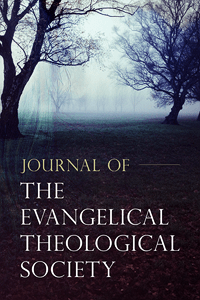 Journal of the Evangelical Theological Society: Volume 33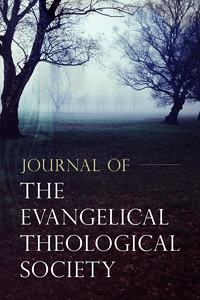 Journal of the Evangelical Theological Society: Volume 34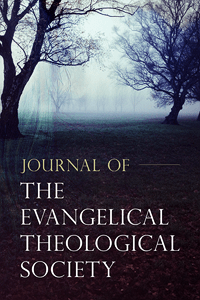 Journal of the Evangelical Theological Society: Volume 35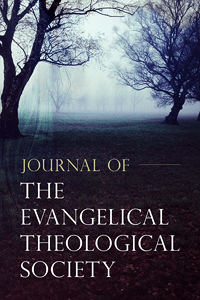 Journal of the Evangelical Theological Society: Volume 37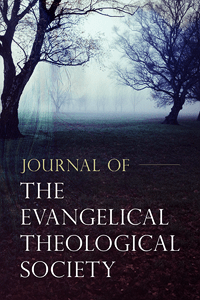 Journal of the Evangelical Theological Society: Volume 36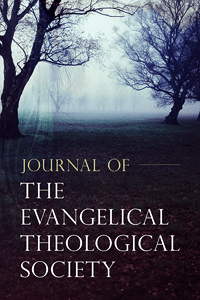 Journal of the Evangelical Theological Society: Volume 38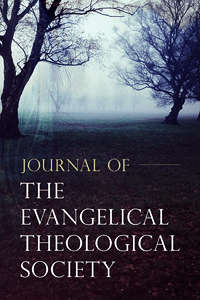 Journal of the Evangelical Theological Society: Volume 39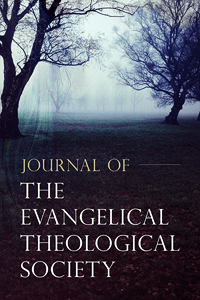 Journal of the Evangelical Theological Society: Volume 40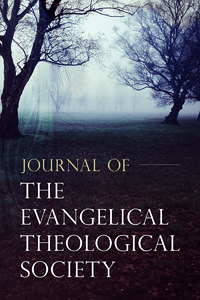 Journal of the Evangelical Theological Society: Volume 41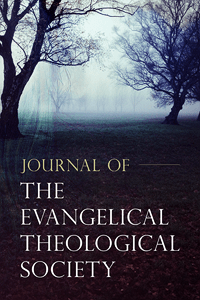 Journal of the Evangelical Theological Society: Volume 42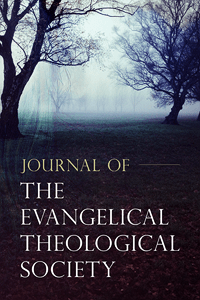 Journal of the Evangelical Theological Society: Volume 43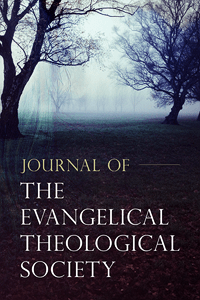 Journal of the Evangelical Theological Society: Volume 44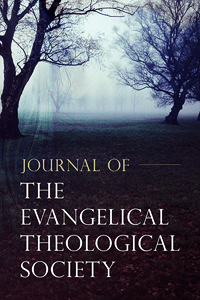 Journal of the Evangelical Theological Society: Volume 45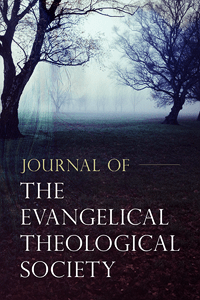 Journal of the Evangelical Theological Society: Volume 46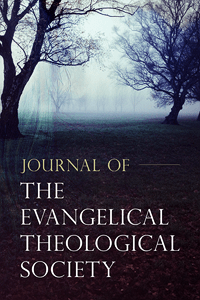 Journal of the Evangelical Theological Society: Volume 47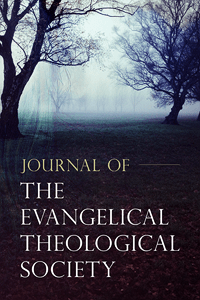 Journal of the Evangelical Theological Society: Volume 48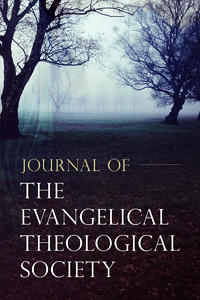 Journal of the Evangelical Theological Society: Volume 49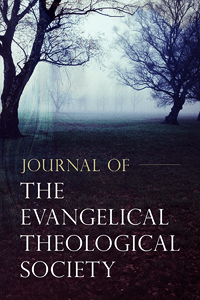 Journal of the Evangelical Theological Society: Volume 50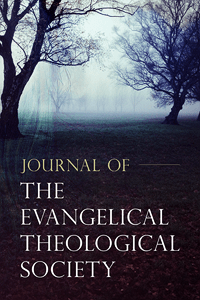 Journal of the Evangelical Theological Society: Volume 51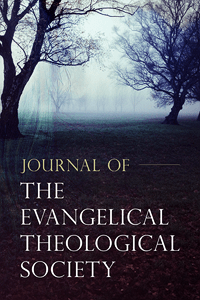 Journal of the Evangelical Theological Society: Volume 52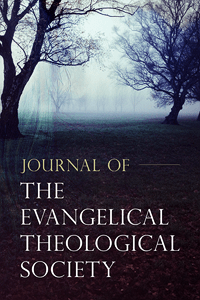 Journal of the Evangelical Theological Society: Volume 53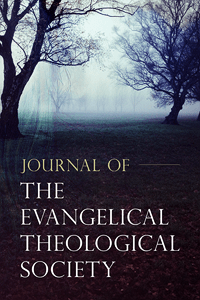 Journal of the Evangelical Theological Society: Volume 54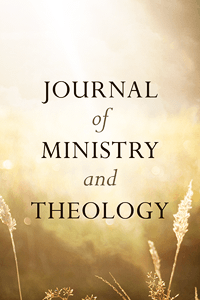 Journal of Ministry and Theology: Volume 01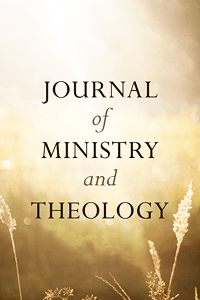 Journal of Ministry and Theology: Volume 02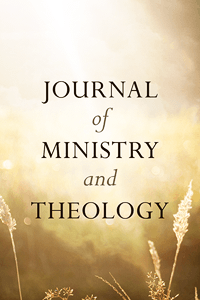 Journal of Ministry and Theology: Volume 03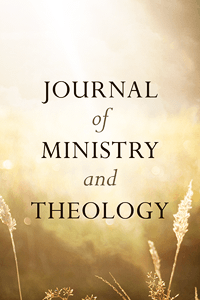 Journal of Ministry and Theology: Volume 04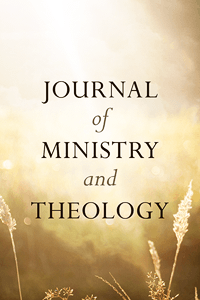 Journal of Ministry and Theology: Volume 05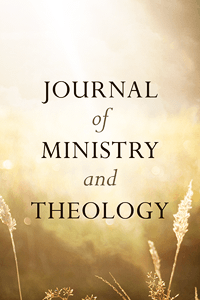 Journal of Ministry and Theology: Volume 06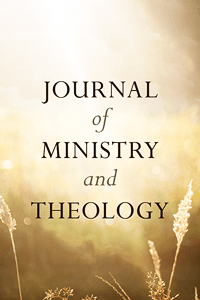 Journal of Ministry and Theology: Volume 07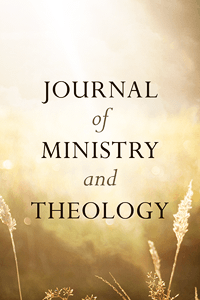 Journal of Ministry and Theology: Volume 08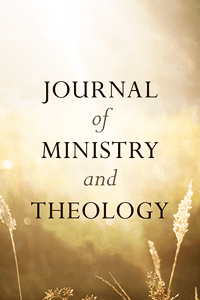 Journal of Ministry and Theology: Volume 09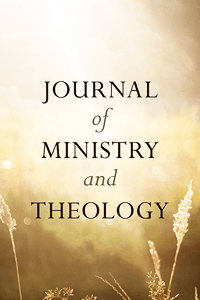 Journal of Ministry and Theology: Volume 10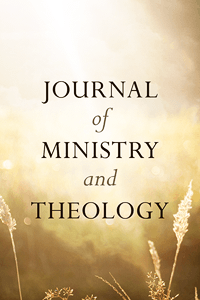 Journal of Ministry and Theology: Volume 11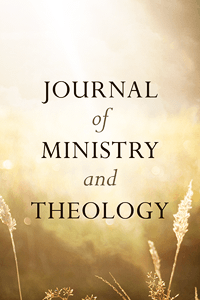 Journal of Ministry and Theology: Volume 12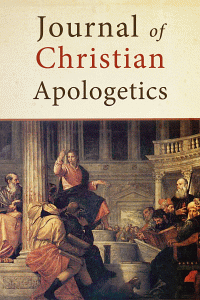 Journal of Christian Apologetics: Volume 01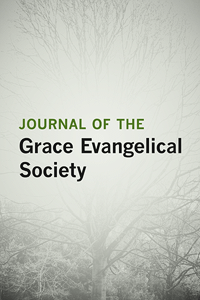 Journal of the Grace Evangelical Society: Volume 02
Journal of the Grace Evangelical Society: Volume 01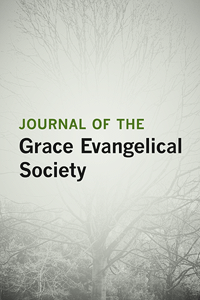 Journal of the Grace Evangelical Society: Volume 03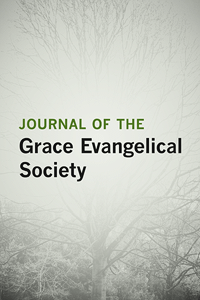 Journal of the Grace Evangelical Society: Volume 04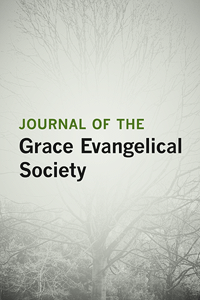 Journal of the Grace Evangelical Society: Volume 05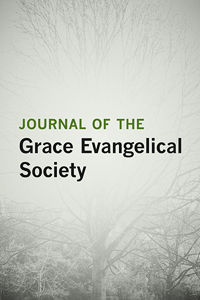 Journal of the Grace Evangelical Society: Volume 06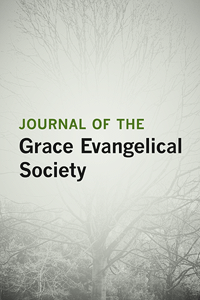 Journal of the Grace Evangelical Society: Volume 07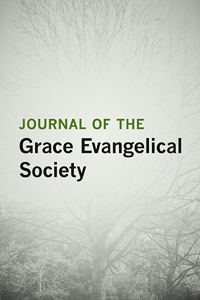 Journal of the Grace Evangelical Society: Volume 08
Journal of the Grace Evangelical Society: Volume 09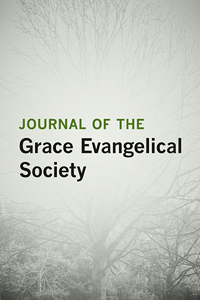 Journal of the Grace Evangelical Society: Volume 10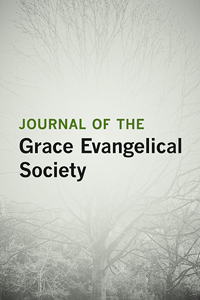 Journal of the Grace Evangelical Society: Volume 11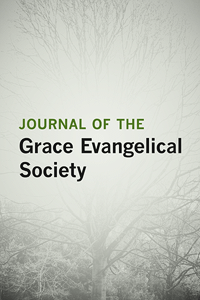 Journal of the Grace Evangelical Society: Volume 12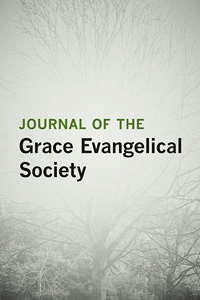 Journal of the Grace Evangelical Society: Volume 13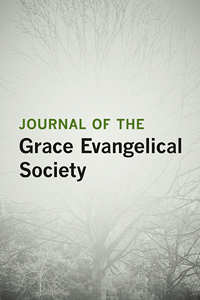 Journal of the Grace Evangelical Society: Volume 14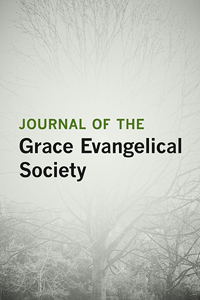 Journal of the Grace Evangelical Society: Volume 15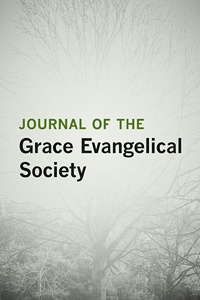 Journal of the Grace Evangelical Society: Volume 16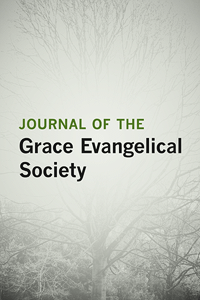 Journal of the Grace Evangelical Society: Volume 17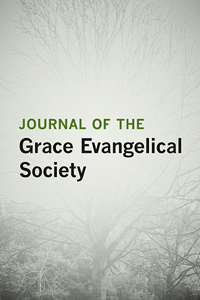 Journal of the Grace Evangelical Society: Volume 18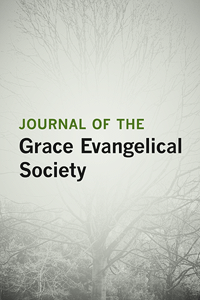 Journal of the Grace Evangelical Society: Volume 20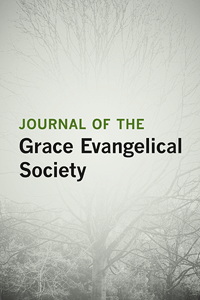 Journal of the Grace Evangelical Society: Volume 19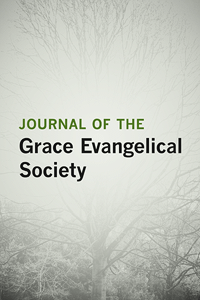 Journal of the Grace Evangelical Society: Volume 21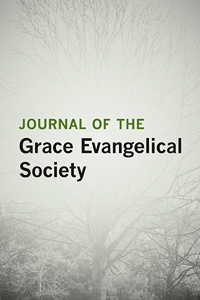 Journal of the Grace Evangelical Society: Volume 22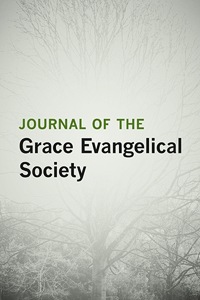 Journal of the Grace Evangelical Society: Volume 23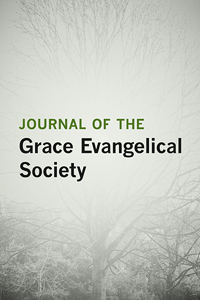 Journal of the Grace Evangelical Society: Volume 24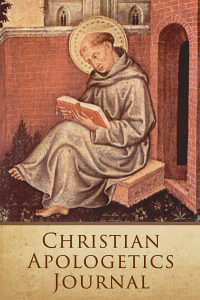 Christian Apologetics Journal: Volume 01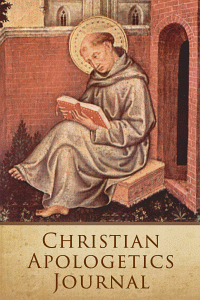 Christian Apologetics Journal: Volume 02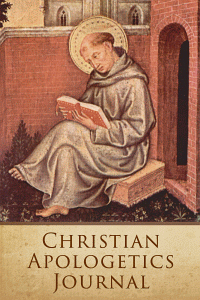 Christian Apologetics Journal: Volume 03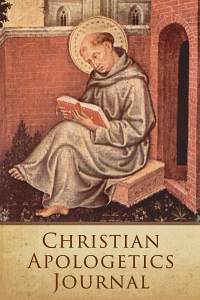 Christian Apologetics Journal: Volume 04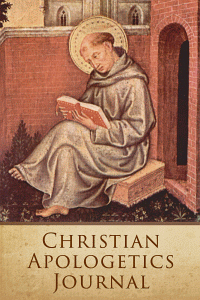 Christian Apologetics Journal: Volume 05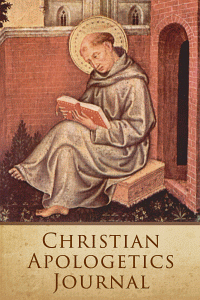 Christian Apologetics Journal: Volume 06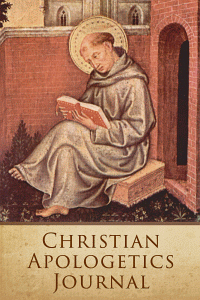 Christian Apologetics Journal: Volume 07
Christian Apologetics Journal: Volume 08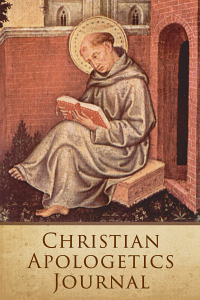 Christian Apologetics Journal: Volume 09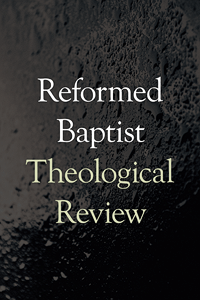 Reformed Baptist Theological Review: Volume 01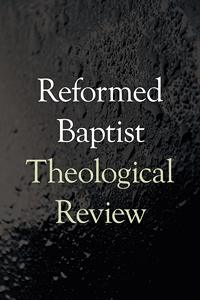 Reformed Baptist Theological Review: Volume 02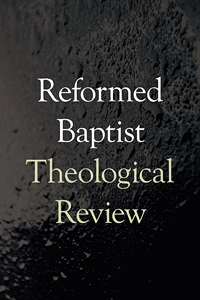 Reformed Baptist Theological Review: Volume 03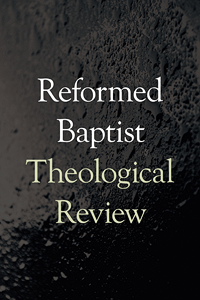 Reformed Baptist Theological Review: Volume 04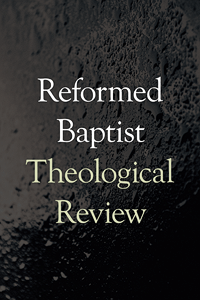 Reformed Baptist Theological Review: Volume 05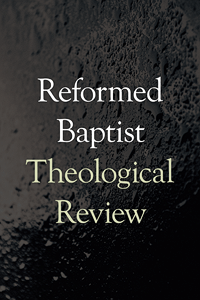 Reformed Baptist Theological Review: Volume 06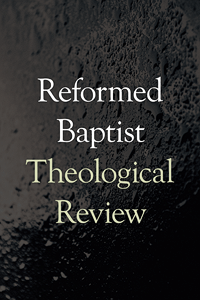 Reformed Baptist Theological Review: Volume 07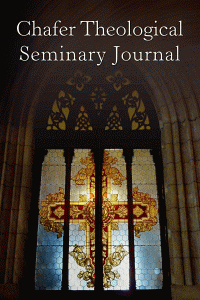 Chafer Theological Seminary Journal: Volume 01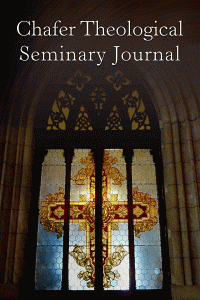 Chafer Theological Seminary Journal: Volume 02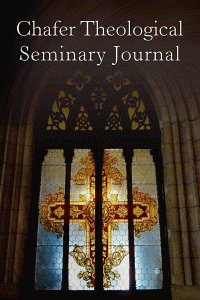 Chafer Theological Seminary Journal: Volume 03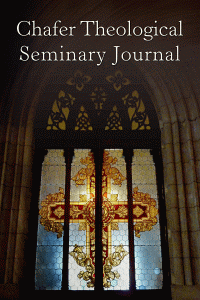 Chafer Theological Seminary Journal: Volume 04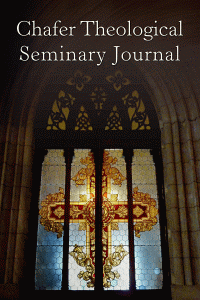 Chafer Theological Seminary Journal: Volume 05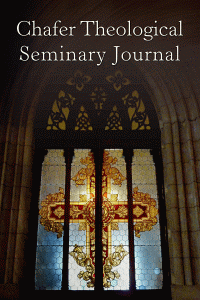 Chafer Theological Seminary Journal: Volume 06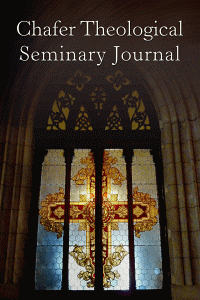 Chafer Theological Seminary Journal: Volume 07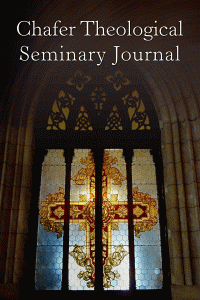 Chafer Theological Seminary Journal: Volume 08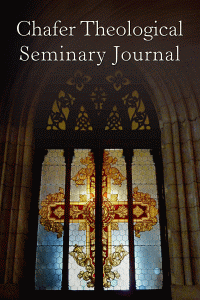 Chafer Theological Seminary Journal: Volume 09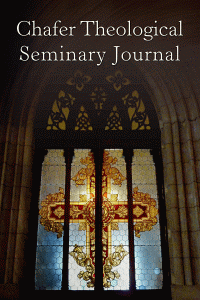 Chafer Theological Seminary Journal: Volume 10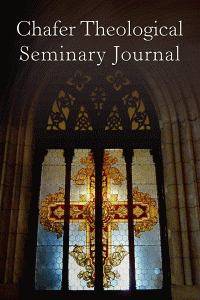 Chafer Theological Seminary Journal: Volume 11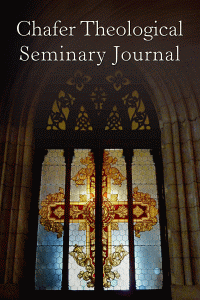 Chafer Theological Seminary Journal: Volume 12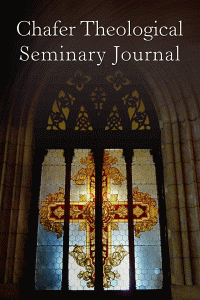 Chafer Theological Seminary Journal: Volume 13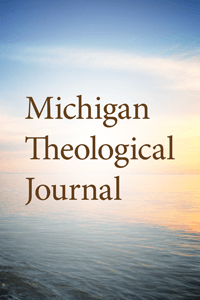 Michigan Theological Journal: Volume 01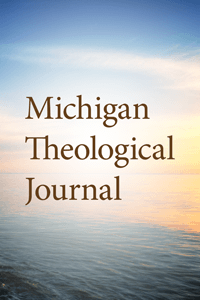 Michigan Theological Journal: Volume 02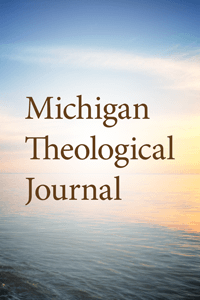 Michigan Theological Journal: Volume 03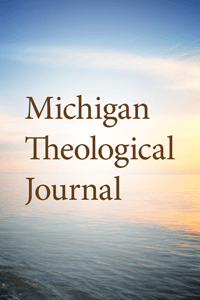 Michigan Theological Journal: Volume 04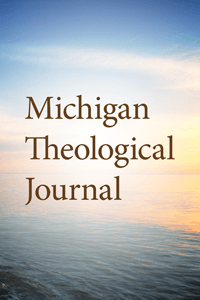 Michigan Theological Journal: Volume 05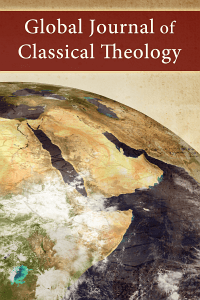 Global Journal of Classical Theology: Volume 01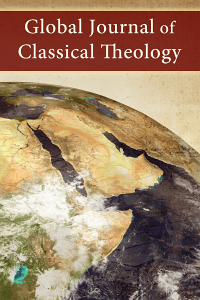 Global Journal of Classical Theology: Volume 02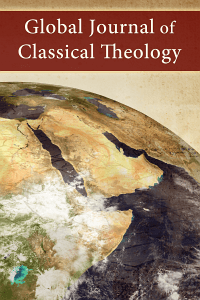 Global Journal of Classical Theology: Volume 03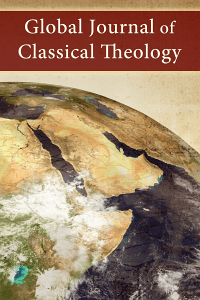 Global Journal of Classical Theology: Volume 04
Global Journal of Classical Theology: Volume 05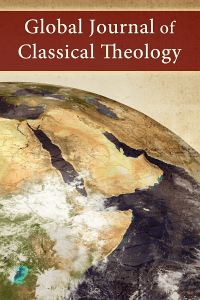 Global Journal of Classical Theology: Volume 06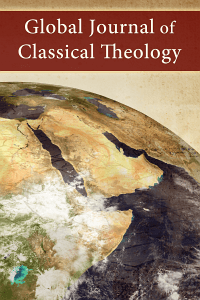 Global Journal of Classical Theology: Volume 07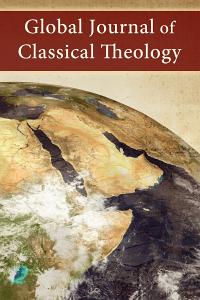 Global Journal of Classical Theology: Volume 08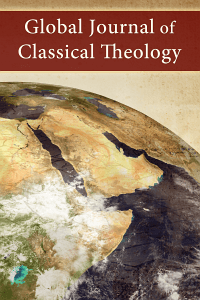 Global Journal of Classical Theology: Volume 09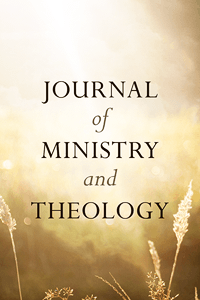 Journal of Ministry and Theology: Volume 13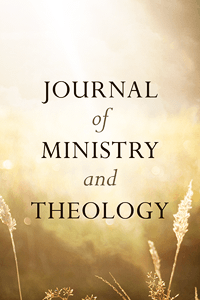 Journal of Ministry and Theology: Volume 14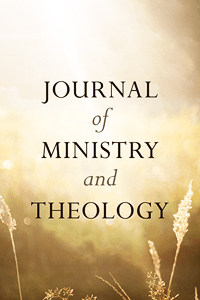 Journal of Ministry and Theology: Volume 15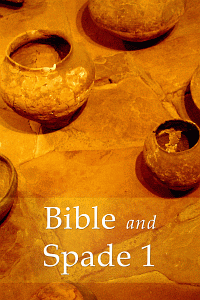 Bible and Spade 1: Volume 01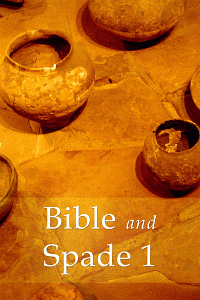 Bible and Spade 1: Volume 02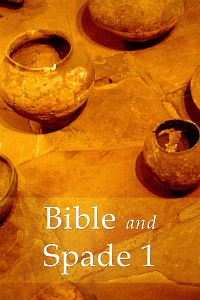 Bible and Spade 1: Volume 03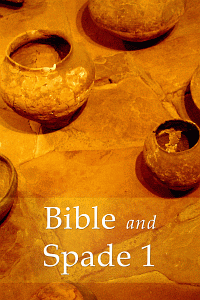 Bible and Spade 1: Volume 04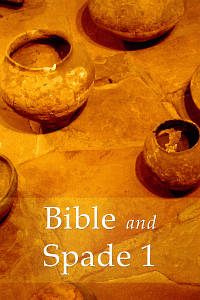 Bible and Spade 1: Volume 05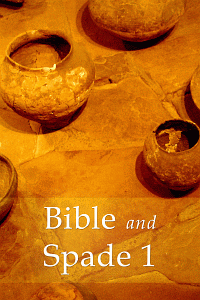 Bible and Spade 1: Volume 06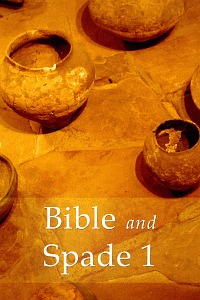 Bible and Spade 1: Volume 07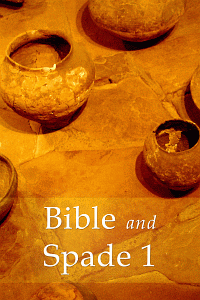 Bible and Spade 1: Volume 08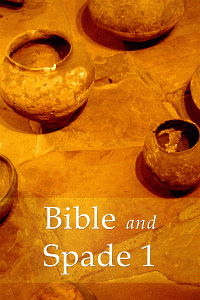 Bible and Spade 1: Volume 09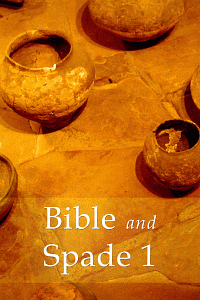 Bible and Spade 1: Volume 10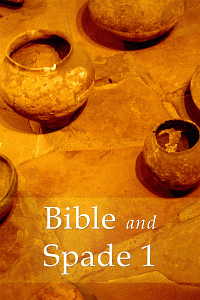 Bible and Spade 1: Volume 11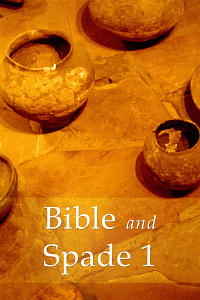 Bible and Spade 1: Volume 12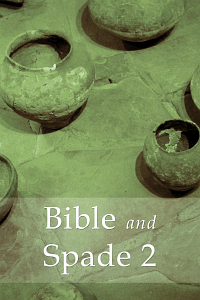 Bible and Spade 2: Volume 00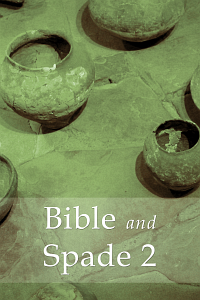 Bible and Spade 2: Volume 01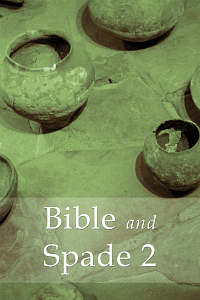 Bible and Spade 2: Volume 02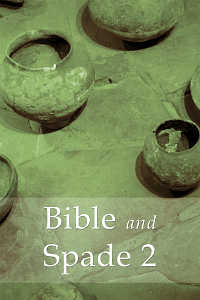 Bible and Spade 2: Volume 03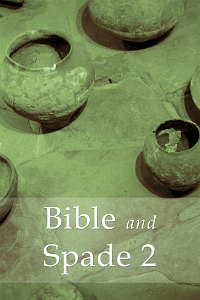 Bible and Spade 2: Volume 04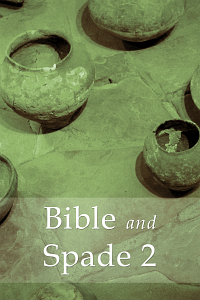 Bible and Spade 2: Volume 05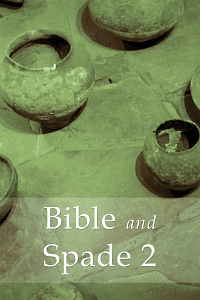 Bible and Spade 2: Volume 06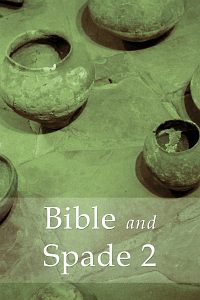 Bible and Spade 2: Volume 07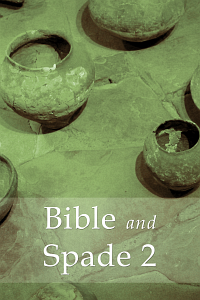 Bible and Spade 2: Volume 08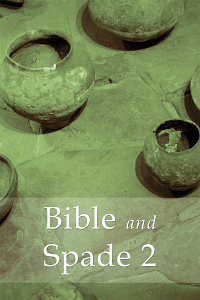 Bible and Spade 2: Volume 09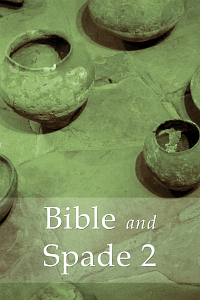 Bible and Spade 2: Volume 10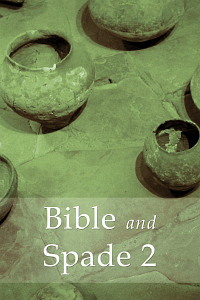 Bible and Spade 2: Volume 11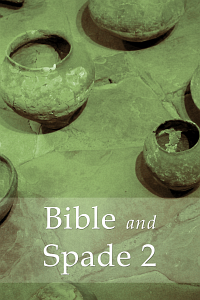 Bible and Spade 2: Volume 12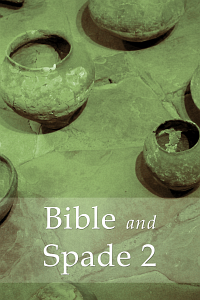 Bible and Spade 2: Volume 13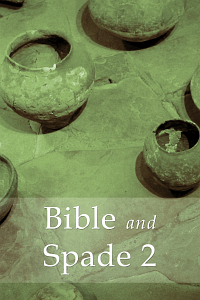 Bible and Spade 2: Volume 14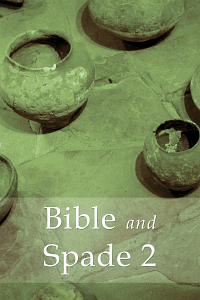 Bible and Spade 2: Volume 15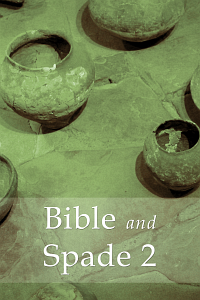 Bible and Spade 2: Volume 16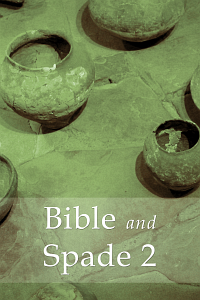 Bible and Spade 2: Volume 17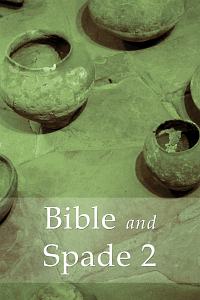 Bible and Spade 2: Volume 18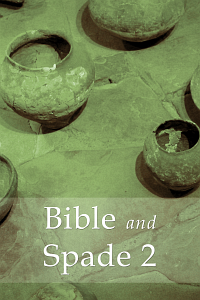 Bible and Spade 2: Volume 19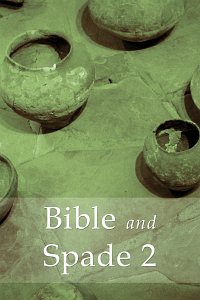 Bible and Spade 2: Volume 20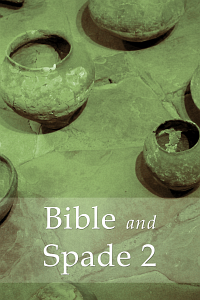 Bible and Spade 2: Volume 21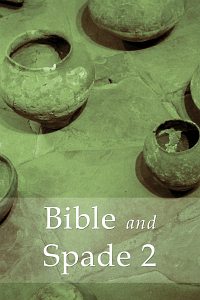 Bible and Spade 2: Volume 22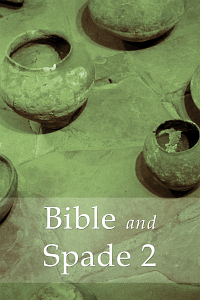 Bible and Spade 2: Volume 23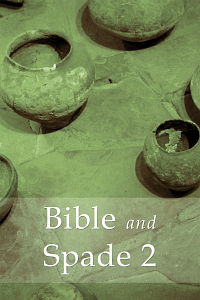 Bible and Spade 2: Volume 24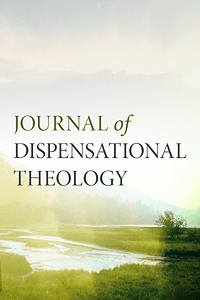 Journal of Dispensational Theology: Volume 10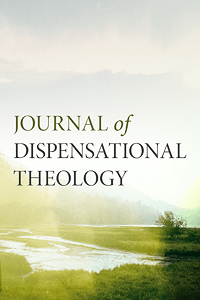 Journal of Dispensational Theology: Volume 11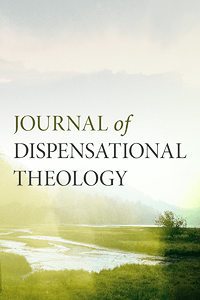 Journal of Dispensational Theology: Volume 12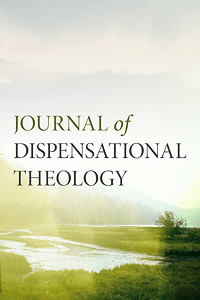 Journal of Dispensational Theology: Volume 13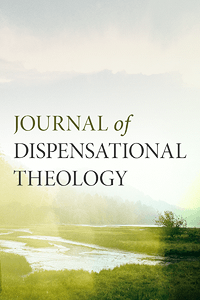 Journal of Dispensational Theology: Volume 14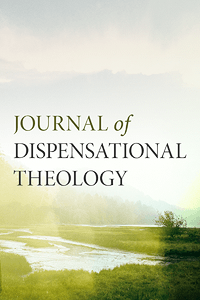 Journal of Dispensational Theology: Volume 15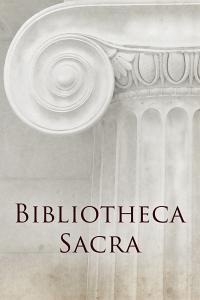 Bibliotheca Sacra: Volume 001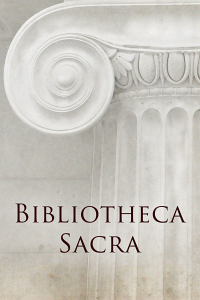 Bibliotheca Sacra: Volume 002
Bibliotheca Sacra: Volume 003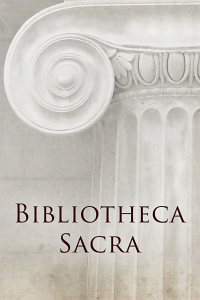 Bibliotheca Sacra: Volume 004
Bibliotheca Sacra: Volume 005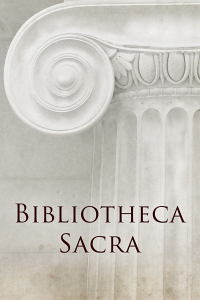 Bibliotheca Sacra: Volume 006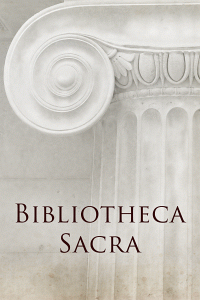 Bibliotheca Sacra: Volume 007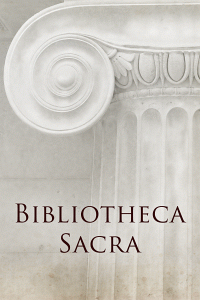 Bibliotheca Sacra: Volume 008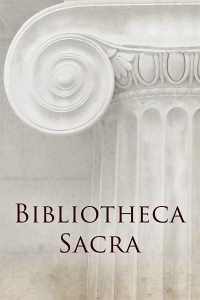 Bibliotheca Sacra: Volume 009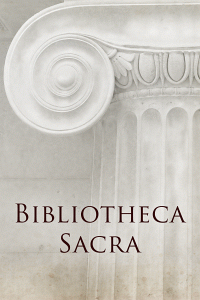 Bibliotheca Sacra: Volume 010
Bibliotheca Sacra: Volume 011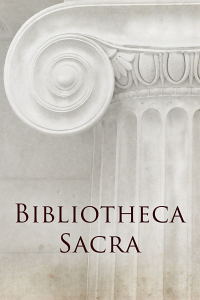 Bibliotheca Sacra: Volume 012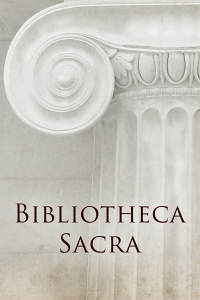 Bibliotheca Sacra: Volume 013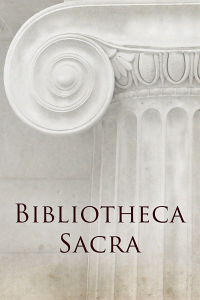 Bibliotheca Sacra: Volume 014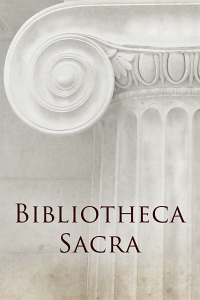 Bibliotheca Sacra: Volume 015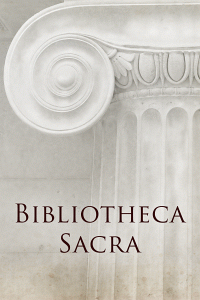 Bibliotheca Sacra: Volume 016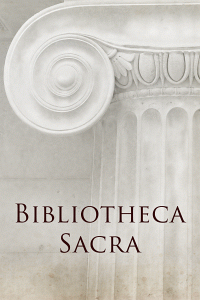 Bibliotheca Sacra: Volume 017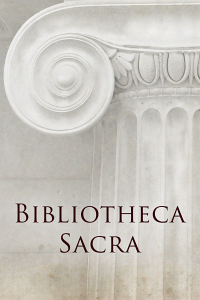 Bibliotheca Sacra: Volume 018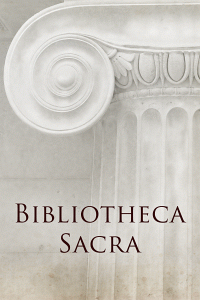 Bibliotheca Sacra: Volume 019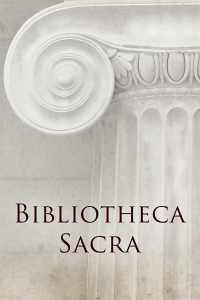 Bibliotheca Sacra: Volume 020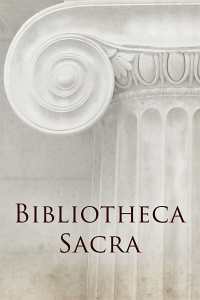 Bibliotheca Sacra: Volume 021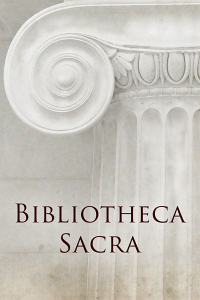 Bibliotheca Sacra: Volume 022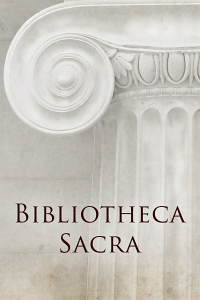 Bibliotheca Sacra: Volume 023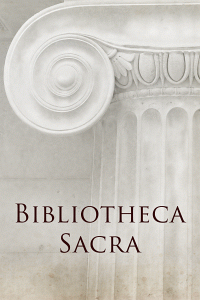 Bibliotheca Sacra: Volume 024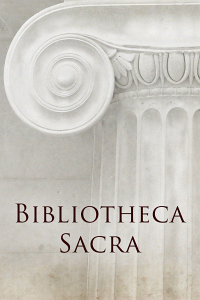 Bibliotheca Sacra: Volume 025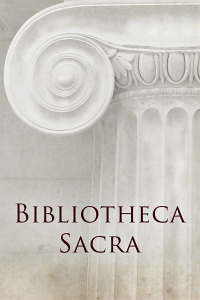 Bibliotheca Sacra: Volume 026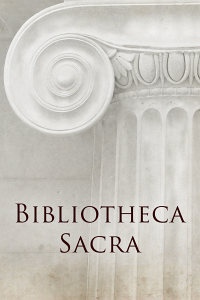 Bibliotheca Sacra: Volume 027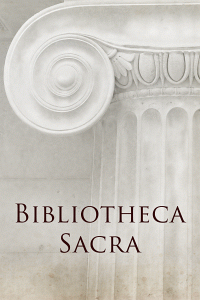 Bibliotheca Sacra: Volume 028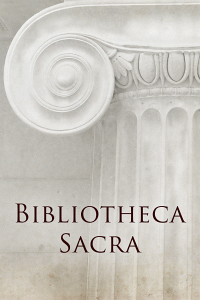 Bibliotheca Sacra: Volume 029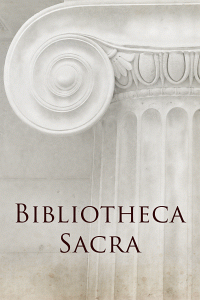 Bibliotheca Sacra: Volume 030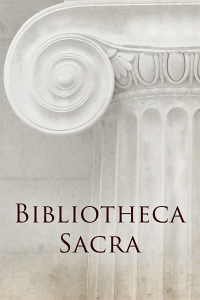 Bibliotheca Sacra: Volume 031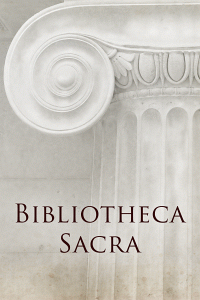 Bibliotheca Sacra: Volume 032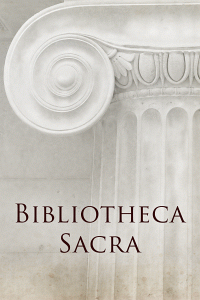 Bibliotheca Sacra: Volume 033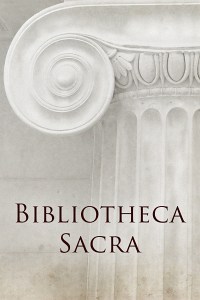 Bibliotheca Sacra: Volume 034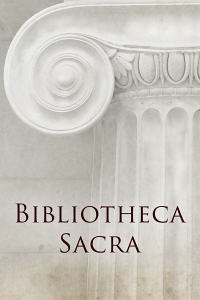 Bibliotheca Sacra: Volume 035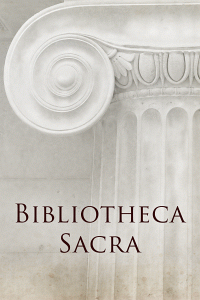 Bibliotheca Sacra: Volume 036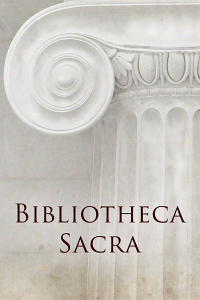 Bibliotheca Sacra: Volume 037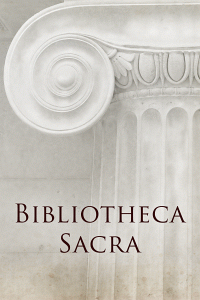 Bibliotheca Sacra: Volume 038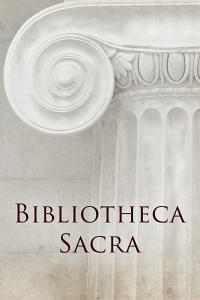 Bibliotheca Sacra: Volume 039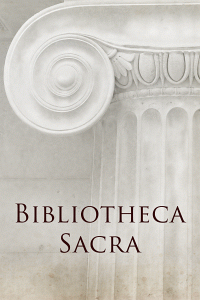 Bibliotheca Sacra: Volume 040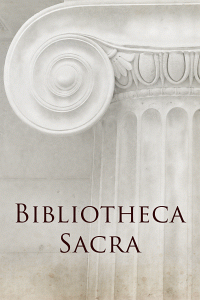 Bibliotheca Sacra: Volume 041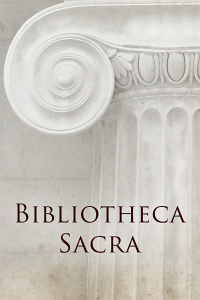 Bibliotheca Sacra: Volume 042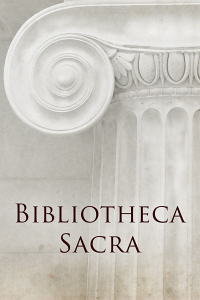 Bibliotheca Sacra: Volume 043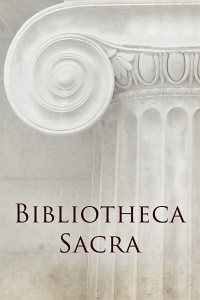 Bibliotheca Sacra: Volume 044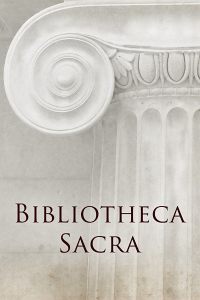 Bibliotheca Sacra: Volume 045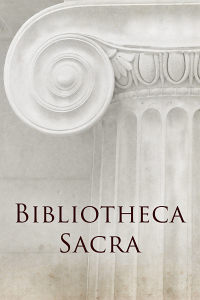 Bibliotheca Sacra: Volume 046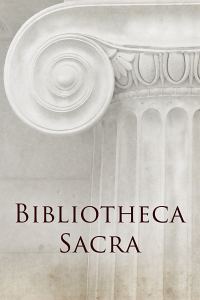 Bibliotheca Sacra: Volume 047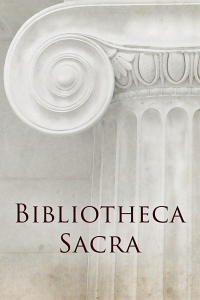 Bibliotheca Sacra: Volume 048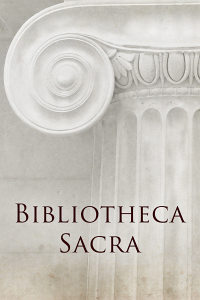 Bibliotheca Sacra: Volume 049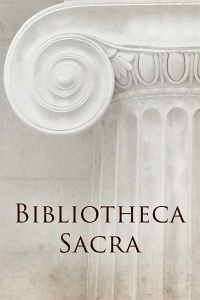 Bibliotheca Sacra: Volume 050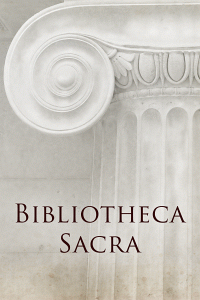 Bibliotheca Sacra: Volume 051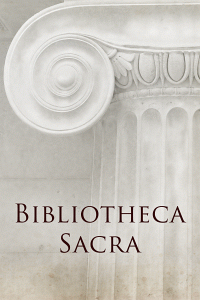 Bibliotheca Sacra: Volume 052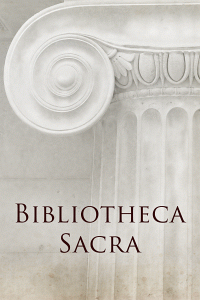 Bibliotheca Sacra: Volume 053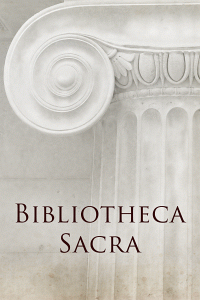 Bibliotheca Sacra: Volume 054
Bibliotheca Sacra: Volume 055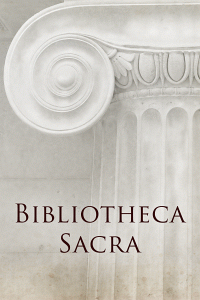 Bibliotheca Sacra: Volume 056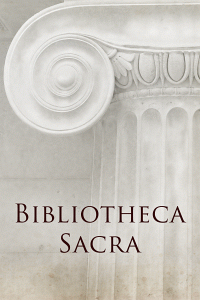 Bibliotheca Sacra: Volume 057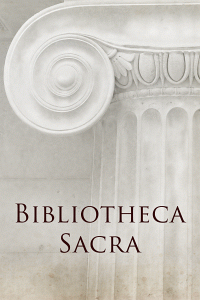 Bibliotheca Sacra: Volume 058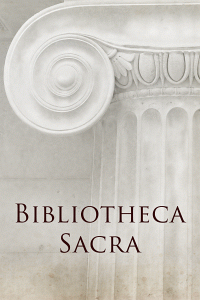 Bibliotheca Sacra: Volume 059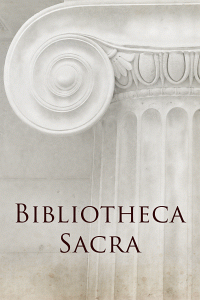 Bibliotheca Sacra: Volume 060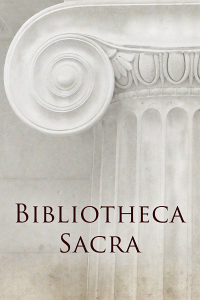 Bibliotheca Sacra: Volume 061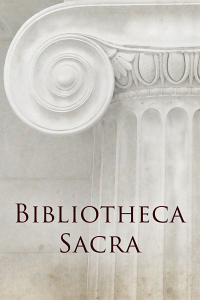 Bibliotheca Sacra: Volume 062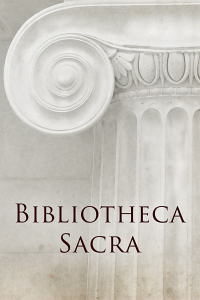 Bibliotheca Sacra: Volume 063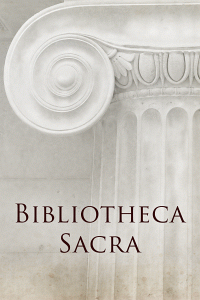 Bibliotheca Sacra: Volume 064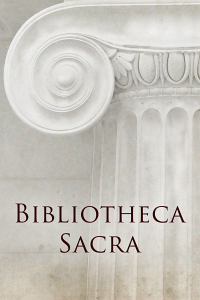 Bibliotheca Sacra: Volume 065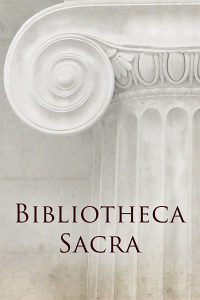 Bibliotheca Sacra: Volume 066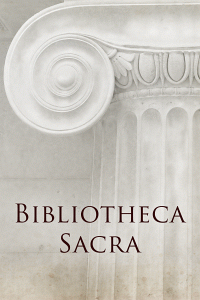 Bibliotheca Sacra: Volume 067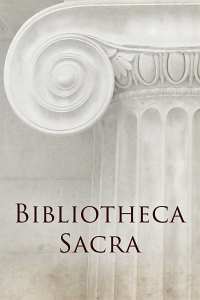 Bibliotheca Sacra: Volume 068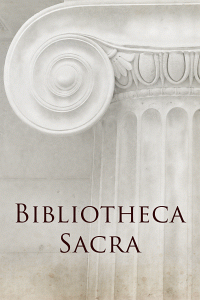 Bibliotheca Sacra: Volume 069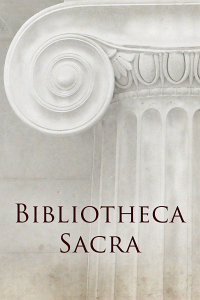 Bibliotheca Sacra: Volume 070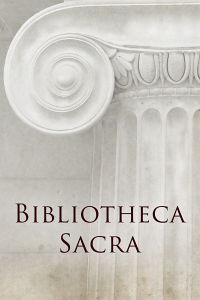 Bibliotheca Sacra: Volume 071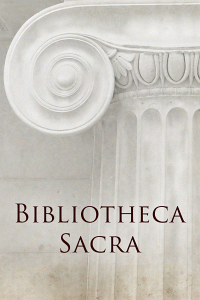 Bibliotheca Sacra: Volume 072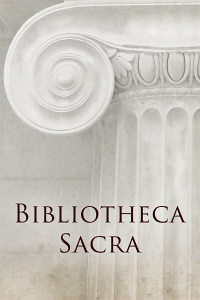 Bibliotheca Sacra: Volume 073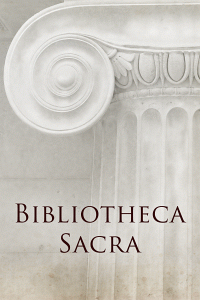 Bibliotheca Sacra: Volume 074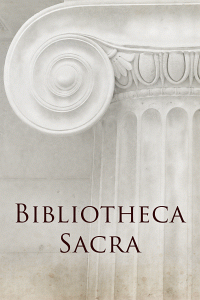 Bibliotheca Sacra: Volume 075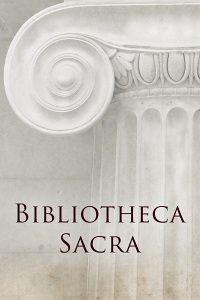 Bibliotheca Sacra: Volume 076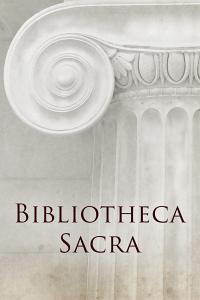 Bibliotheca Sacra: Volume 077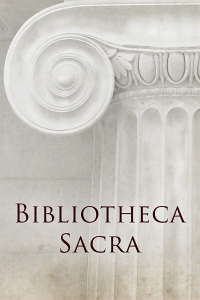 Bibliotheca Sacra: Volume 078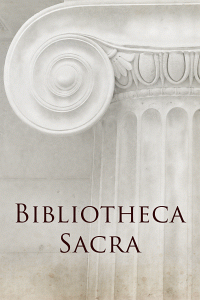 Bibliotheca Sacra: Volume 079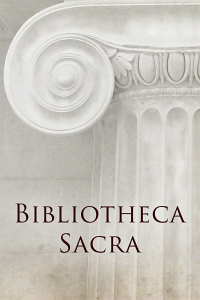 Bibliotheca Sacra: Volume 080
Bibliotheca Sacra: Volume 081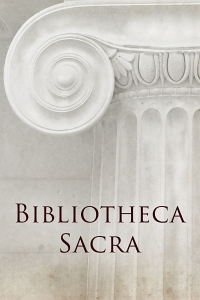 Bibliotheca Sacra: Volume 082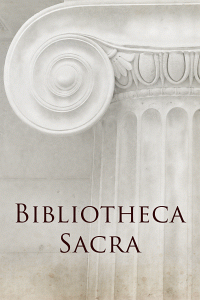 Bibliotheca Sacra: Volume 083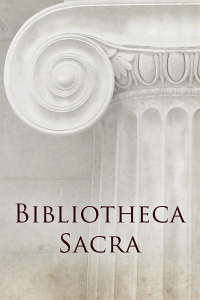 Bibliotheca Sacra: Volume 084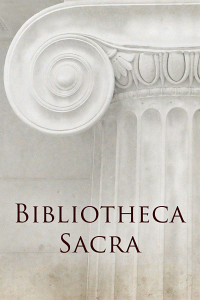 Bibliotheca Sacra: Volume 085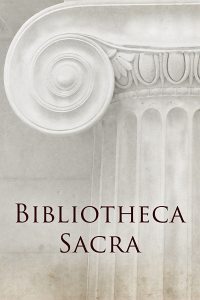 Bibliotheca Sacra: Volume 086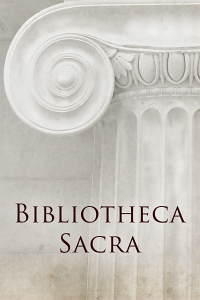 Bibliotheca Sacra: Volume 087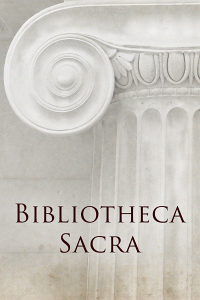 Bibliotheca Sacra: Volume 088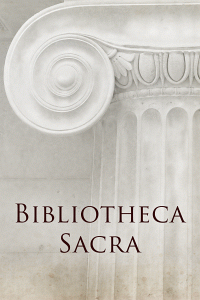 Bibliotheca Sacra: Volume 089
Bibliotheca Sacra: Volume 090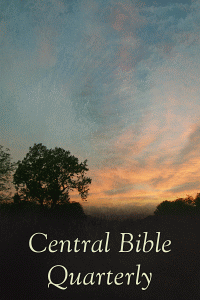 Central Bible Quarterly: Volume 01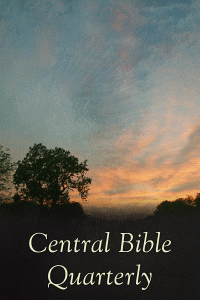 Central Bible Quarterly: Volume 02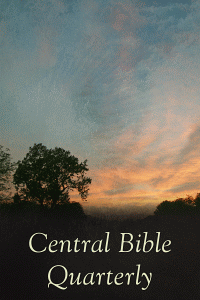 Central Bible Quarterly: Volume 03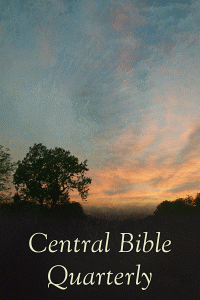 Central Bible Quarterly: Volume 04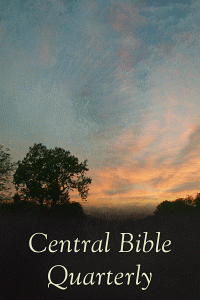 Central Bible Quarterly: Volume 05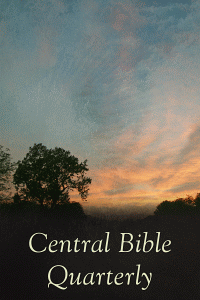 Central Bible Quarterly: Volume 06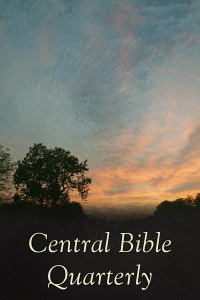 Central Bible Quarterly: Volume 07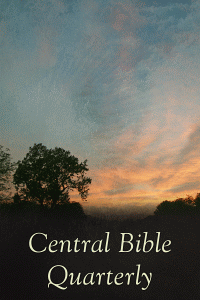 Central Bible Quarterly: Volume 08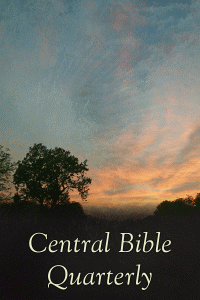 Central Bible Quarterly: Volume 09
Central Bible Quarterly: Volume 10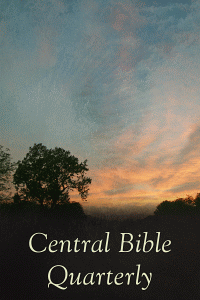 Central Bible Quarterly: Volume 11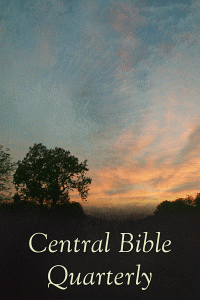 Central Bible Quarterly: Volume 12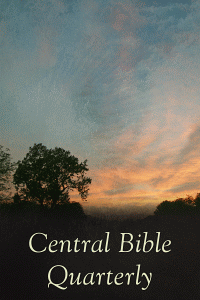 Central Bible Quarterly: Volume 13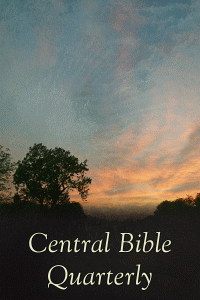 Central Bible Quarterly: Volume 14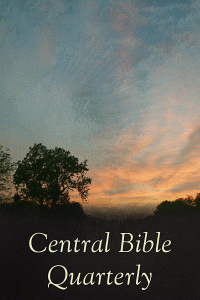 Central Bible Quarterly: Volume 15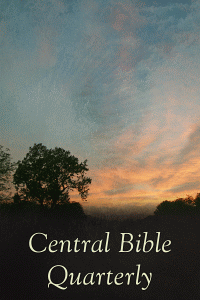 Central Bible Quarterly: Volume 16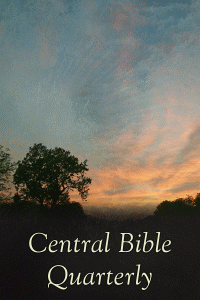 Central Bible Quarterly: Volume 17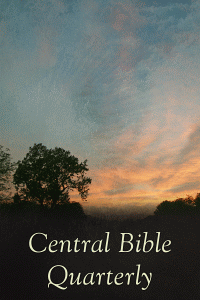 Central Bible Quarterly: Volume 18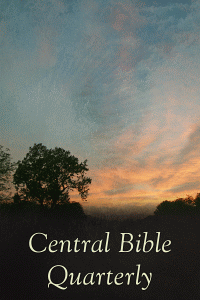 Central Bible Quarterly: Volume 19
Central Bible Quarterly: Volume 20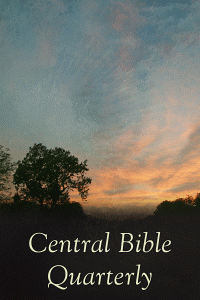 Central Bible Quarterly: Volume 21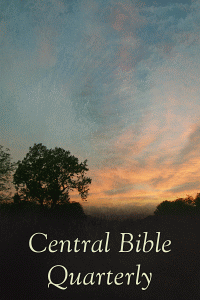 Central Bible Quarterly: Volume 22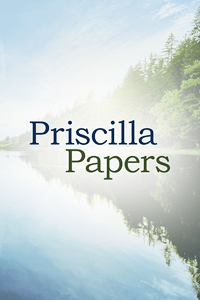 Priscilla Papers: Volume 01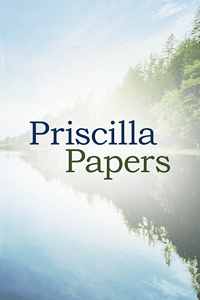 Priscilla Papers: Volume 02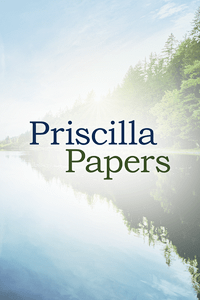 Priscilla Papers: Volume 03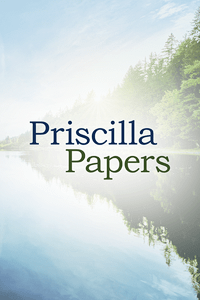 Priscilla Papers: Volume 04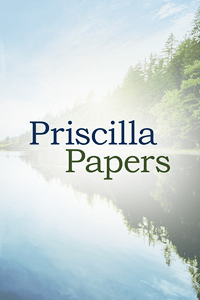 Priscilla Papers: Volume 05
Priscilla Papers: Volume 06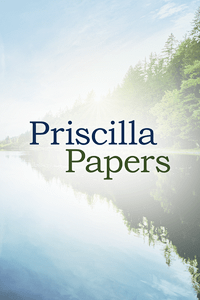 Priscilla Papers: Volume 07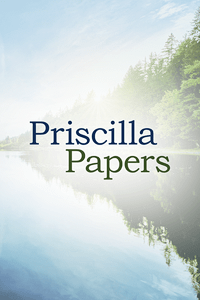 Priscilla Papers: Volume 08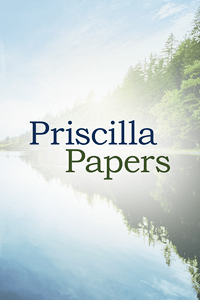 Priscilla Papers: Volume 09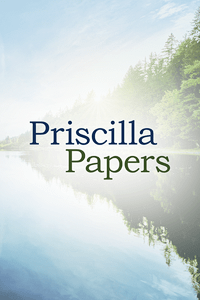 Priscilla Papers: Volume 10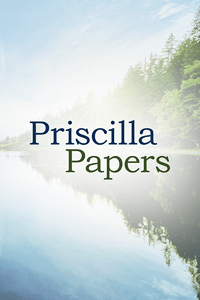 Priscilla Papers: Volume 11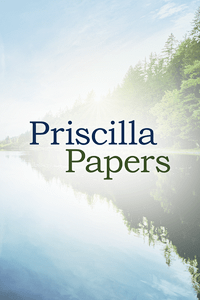 Priscilla Papers: Volume 12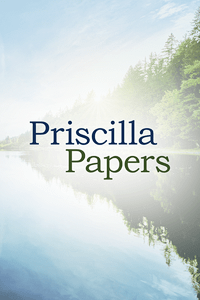 Priscilla Papers: Volume 13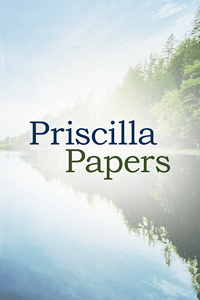 Priscilla Papers: Volume 14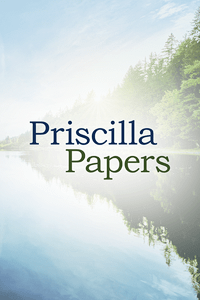 Priscilla Papers: Volume 15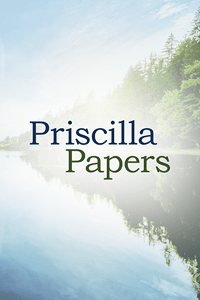 Priscilla Papers: Volume 16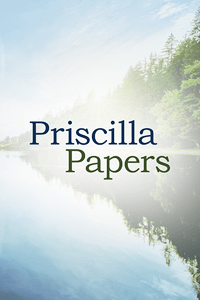 Priscilla Papers: Volume 17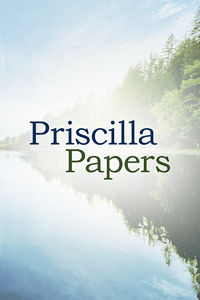 Priscilla Papers: Volume 18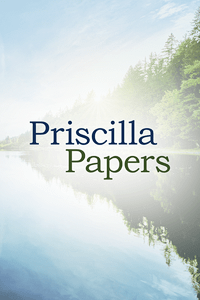 Priscilla Papers: Volume 19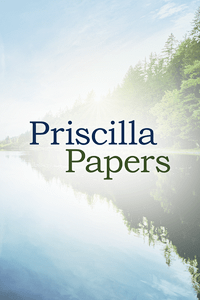 Priscilla Papers: Volume 20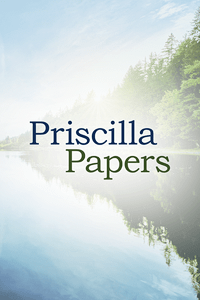 Priscilla Papers: Volume 21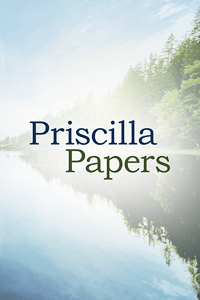 Priscilla Papers: Volume 22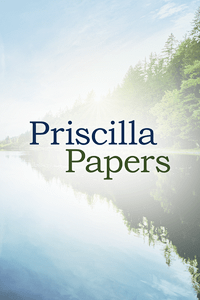 Priscilla Papers: Volume 23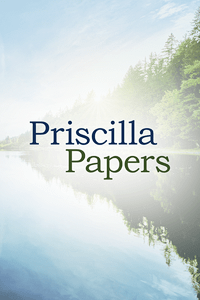 Priscilla Papers: Volume 24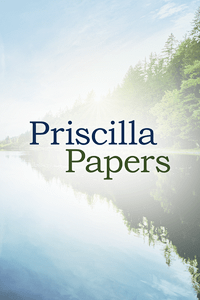 Priscilla Papers: Volume 25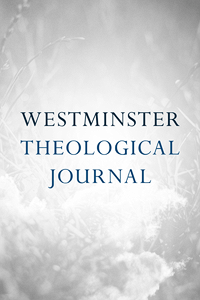 Westminster Theological Journal: Volume 71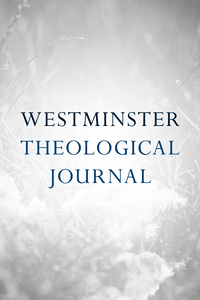 Westminster Theological Journal: Volume 72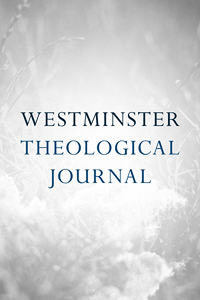 Westminster Theological Journal: Volume 73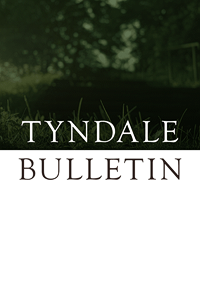 Tyndale Bulletin: Volume 01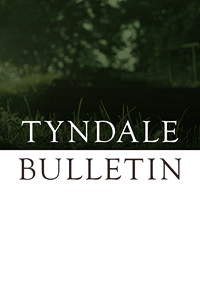 Tyndale Bulletin: Volume 02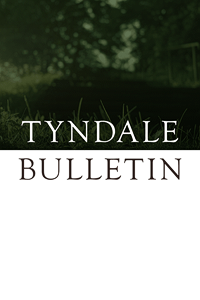 Tyndale Bulletin: Volume 03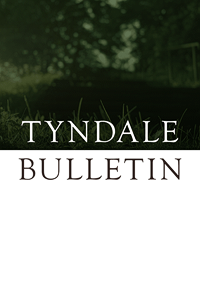 Tyndale Bulletin: Volume 04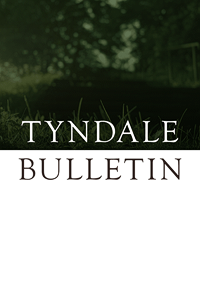 Tyndale Bulletin: Volume 06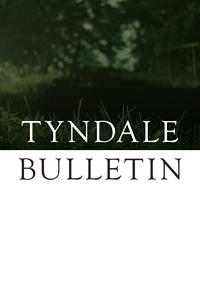 Tyndale Bulletin: Volume 07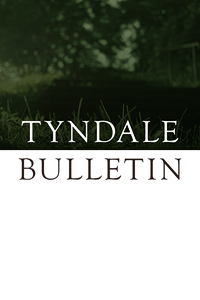 Tyndale Bulletin: Volume 09
Tyndale Bulletin: Volume 10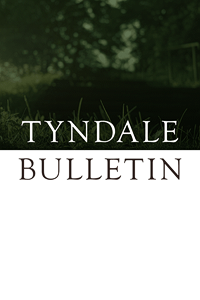 Tyndale Bulletin: Volume 11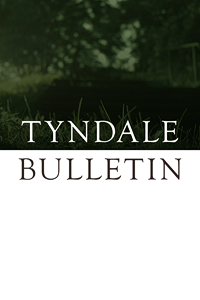 Tyndale Bulletin: Volume 12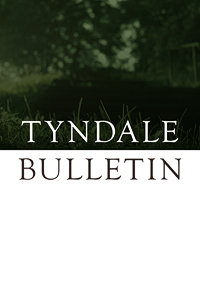 Tyndale Bulletin: Volume 13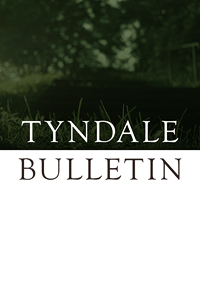 Tyndale Bulletin: Volume 14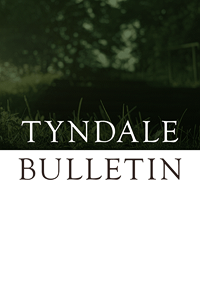 Tyndale Bulletin: Volume 15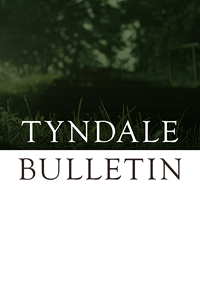 Tyndale Bulletin: Volume 16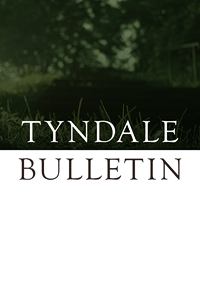 Tyndale Bulletin: Volume 17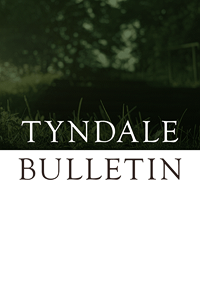 Tyndale Bulletin: Volume 18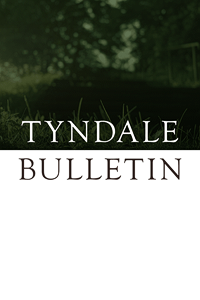 Tyndale Bulletin: Volume 19
Tyndale Bulletin: Volume 20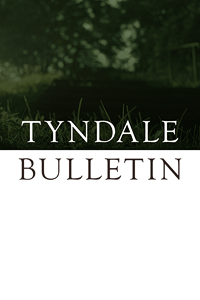 Tyndale Bulletin: Volume 21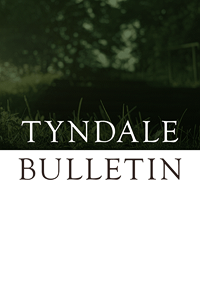 Tyndale Bulletin: Volume 22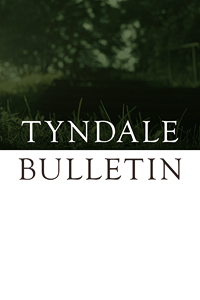 Tyndale Bulletin: Volume 23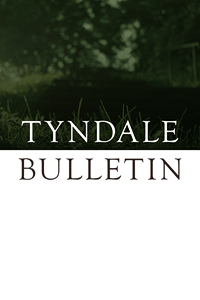 Tyndale Bulletin: Volume 24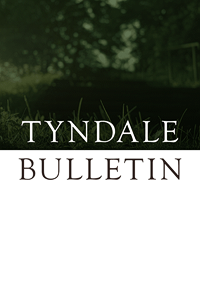 Tyndale Bulletin: Volume 25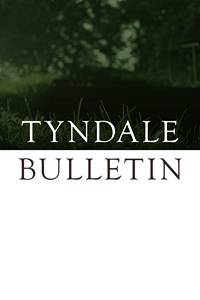 Tyndale Bulletin: Volume 26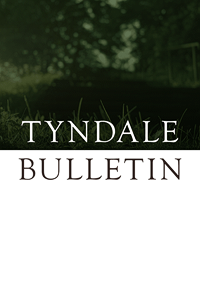 Tyndale Bulletin: Volume 27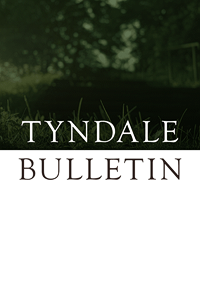 Tyndale Bulletin: Volume 28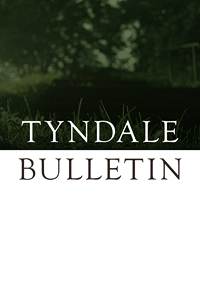 Tyndale Bulletin: Volume 29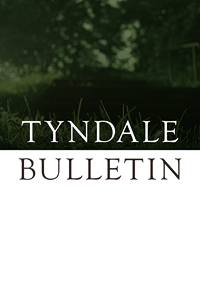 Tyndale Bulletin: Volume 30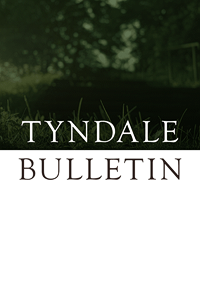 Tyndale Bulletin: Volume 31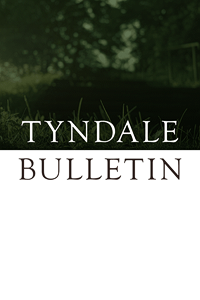 Tyndale Bulletin: Volume 32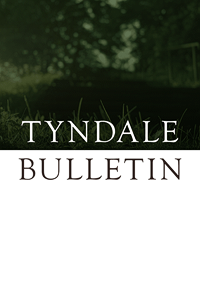 Tyndale Bulletin: Volume 33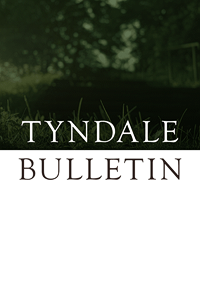 Tyndale Bulletin: Volume 34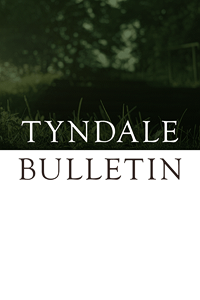 Tyndale Bulletin: Volume 35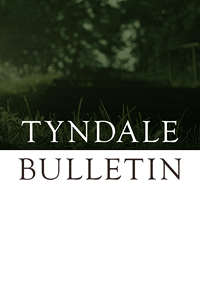 Tyndale Bulletin: Volume 36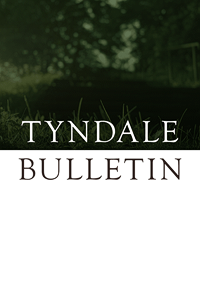 Tyndale Bulletin: Volume 37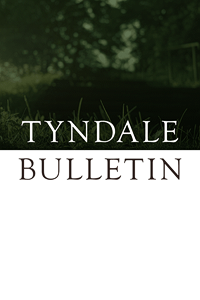 Tyndale Bulletin: Volume 38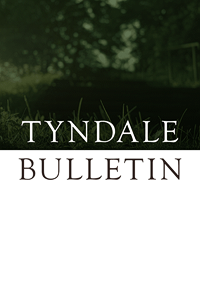 Tyndale Bulletin: Volume 39
Tyndale Bulletin: Volume 40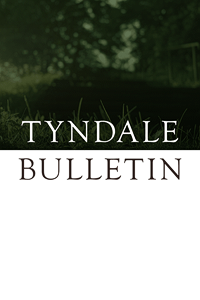 Tyndale Bulletin: Volume 41
Tyndale Bulletin: Volume 42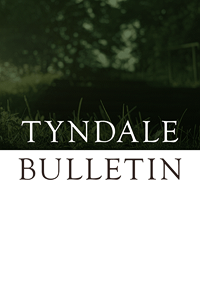 Tyndale Bulletin: Volume 43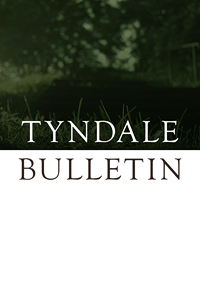 Tyndale Bulletin: Volume 44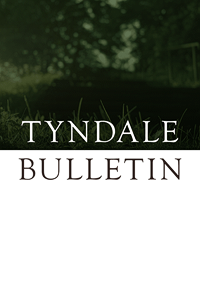 Tyndale Bulletin: Volume 45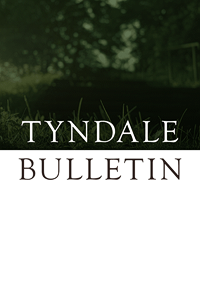 Tyndale Bulletin: Volume 46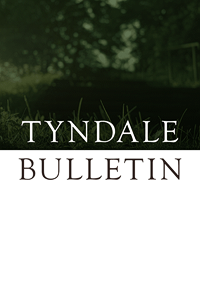 Tyndale Bulletin: Volume 47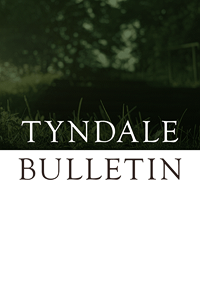 Tyndale Bulletin: Volume 48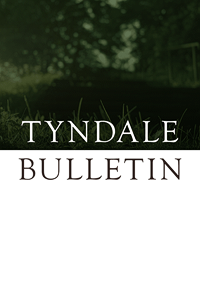 Tyndale Bulletin: Volume 49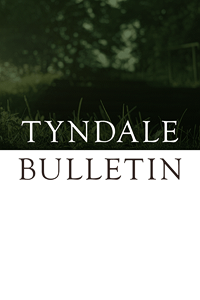 Tyndale Bulletin: Volume 50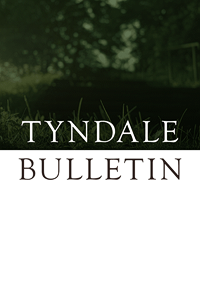 Tyndale Bulletin: Volume 51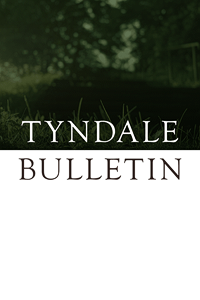 Tyndale Bulletin: Volume 52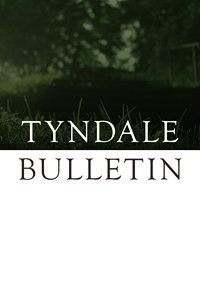 Tyndale Bulletin: Volume 53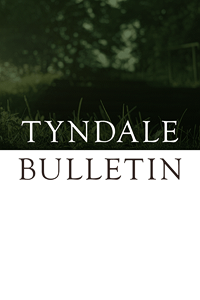 Tyndale Bulletin: Volume 54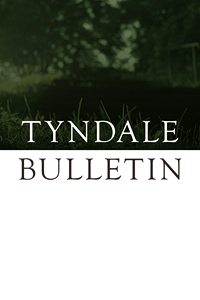 Tyndale Bulletin: Volume 55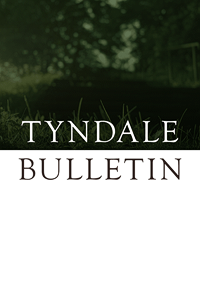 Tyndale Bulletin: Volume 56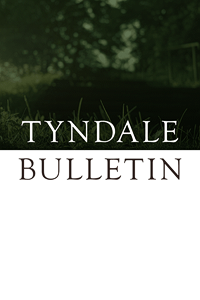 Tyndale Bulletin: Volume 57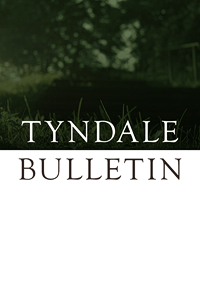 Tyndale Bulletin: Volume 58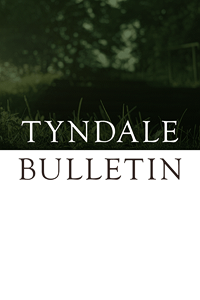 Tyndale Bulletin: Volume 59
Tyndale Bulletin: Volume 60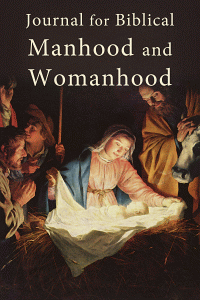 Journal for Biblical Manhood and Womanhood: Volume 15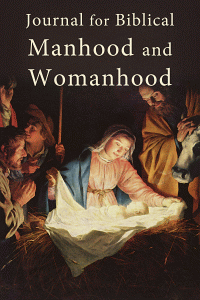 Journal for Biblical Manhood and Womanhood: Volume 16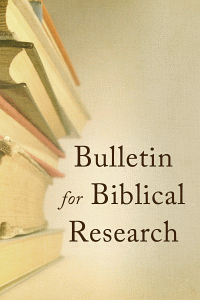 Bulletin for Biblical Research: Volume 01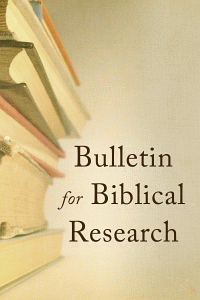 Bulletin for Biblical Research: Volume 02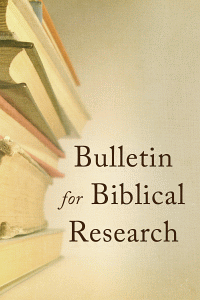 Bulletin for Biblical Research: Volume 03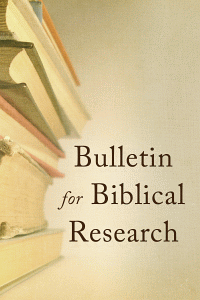 Bulletin for Biblical Research: Volume 04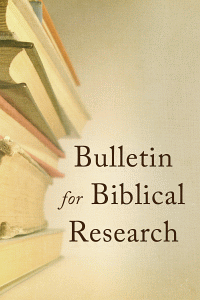 Bulletin for Biblical Research: Volume 05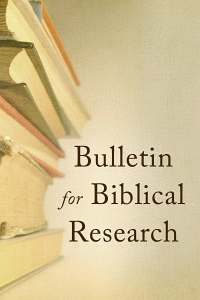 Bulletin for Biblical Research: Volume 06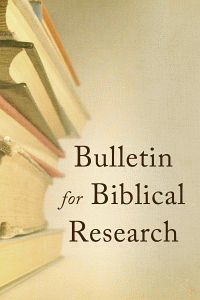 Bulletin for Biblical Research: Volume 07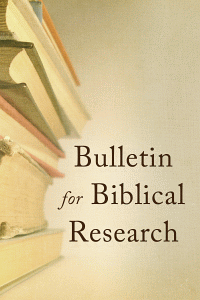 Bulletin for Biblical Research: Volume 08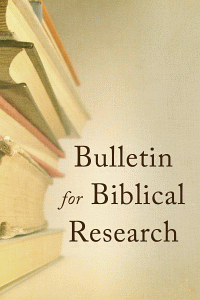 Bulletin for Biblical Research: Volume 09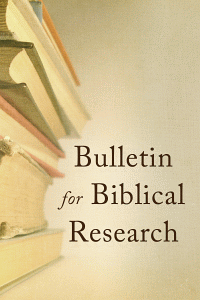 Bulletin for Biblical Research: Volume 10
Bulletin for Biblical Research: Volume 11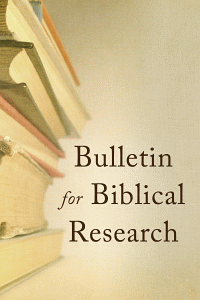 Bulletin for Biblical Research: Volume 12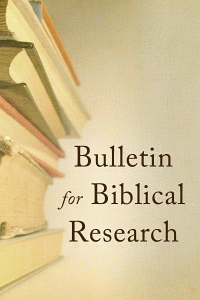 Bulletin for Biblical Research: Volume 13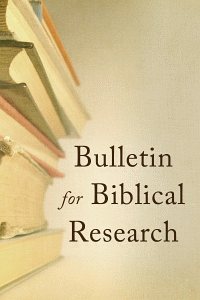 Bulletin for Biblical Research: Volume 14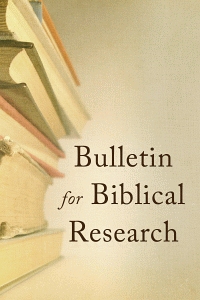 Bulletin for Biblical Research: Volume 15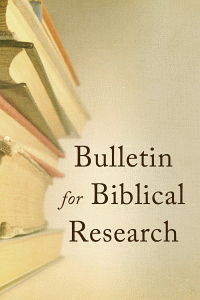 Bulletin for Biblical Research: Volume 16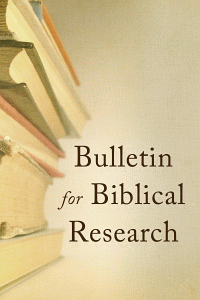 Bulletin for Biblical Research: Volume 17
Bulletin for Biblical Research: Volume 18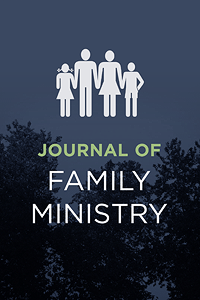 Journal of Family Ministry: Volume 01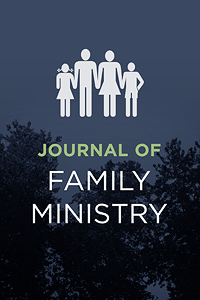 Journal of Family Ministry: Volume 02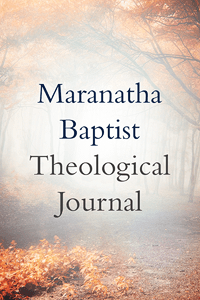 Maranatha Baptist Theological Journal: Volume 01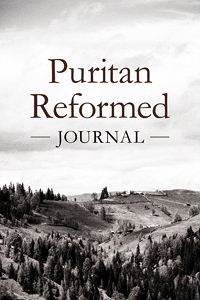 Puritan Reformed Journal: Volume 01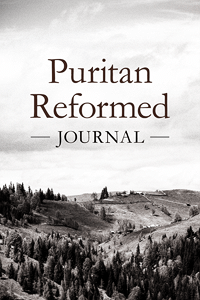 Puritan Reformed Journal: Volume 02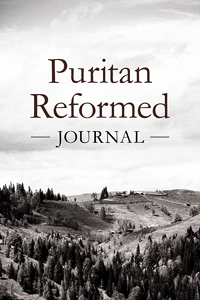 Puritan Reformed Journal: Volume 03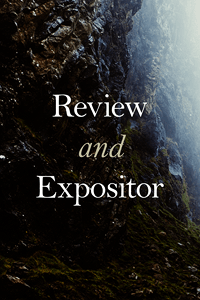 Review and Expositor: Volume 059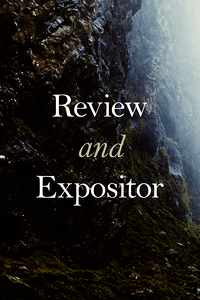 Review and Expositor: Volume 060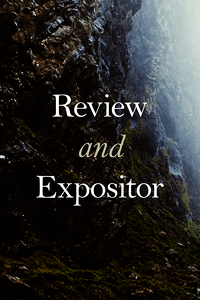 Review and Expositor: Volume 061
Review and Expositor: Volume 062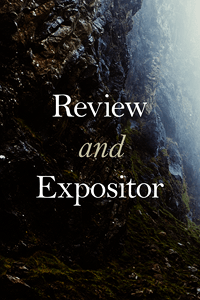 Review and Expositor: Volume 063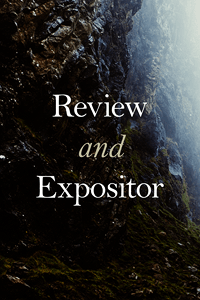 Review and Expositor: Volume 064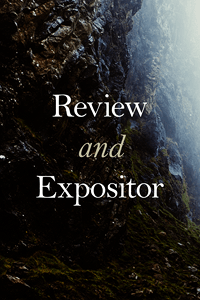 Review and Expositor: Volume 065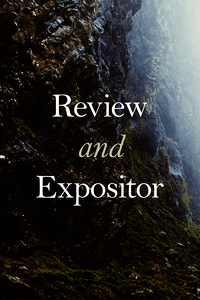 Review and Expositor: Volume 066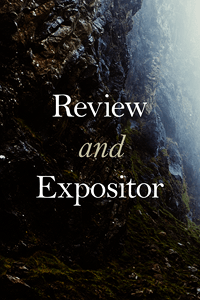 Review and Expositor: Volume 067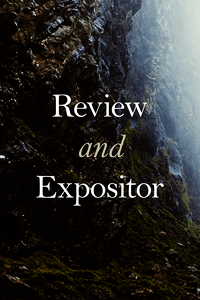 Review and Expositor: Volume 068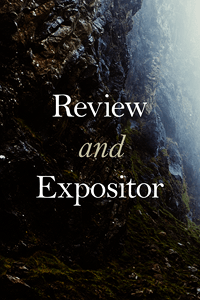 Review and Expositor: Volume 069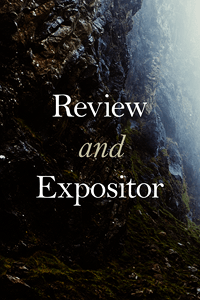 Review and Expositor: Volume 070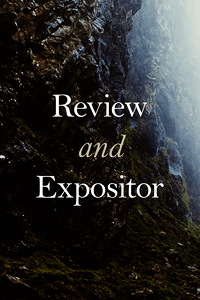 Review and Expositor: Volume 071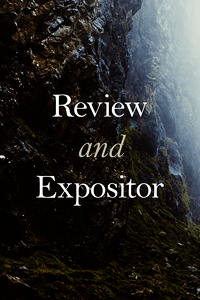 Review and Expositor: Volume 072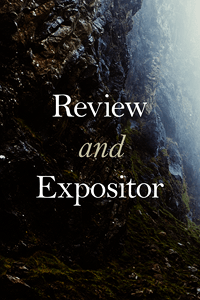 Review and Expositor: Volume 073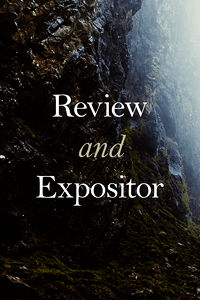 Review and Expositor: Volume 074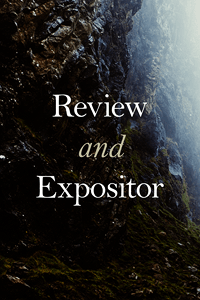 Review and Expositor: Volume 075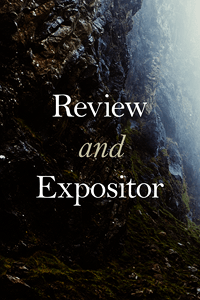 Review and Expositor: Volume 076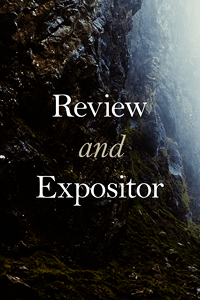 Review and Expositor: Volume 077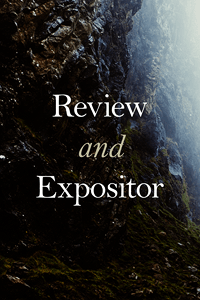 Review and Expositor: Volume 078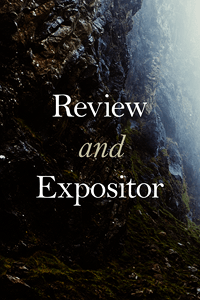 Review and Expositor: Volume 079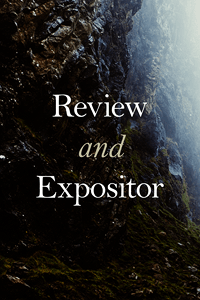 Review and Expositor: Volume 080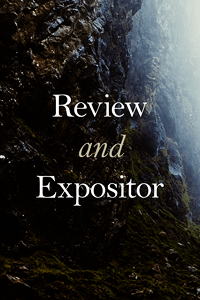 Review and Expositor: Volume 081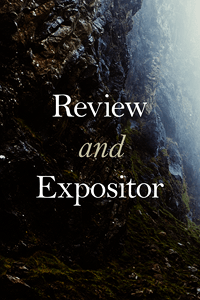 Review and Expositor: Volume 082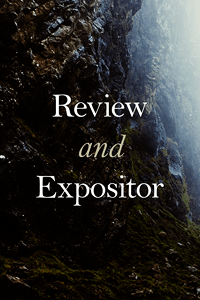 Review and Expositor: Volume 083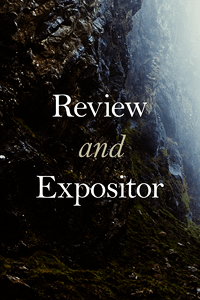 Review and Expositor: Volume 084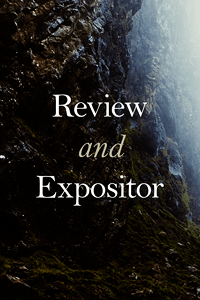 Review and Expositor: Volume 085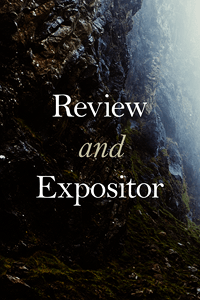 Review and Expositor: Volume 086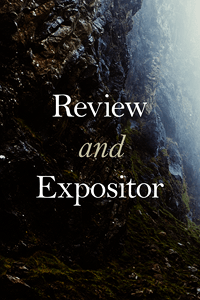 Review and Expositor: Volume 087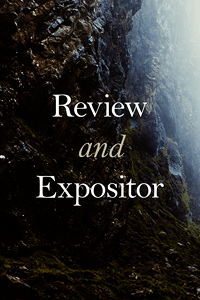 Review and Expositor: Volume 088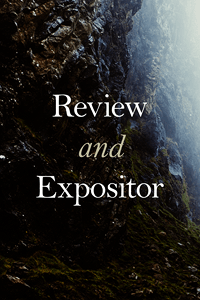 Review and Expositor: Volume 089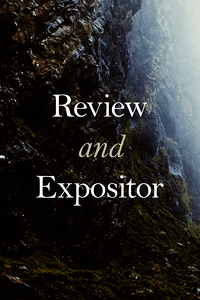 Review and Expositor: Volume 090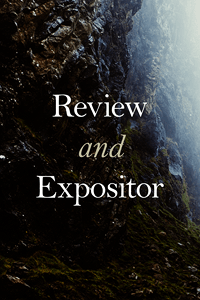 Review and Expositor: Volume 091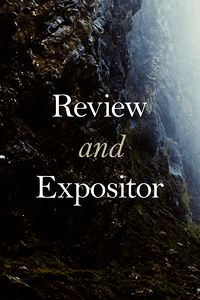 Review and Expositor: Volume 092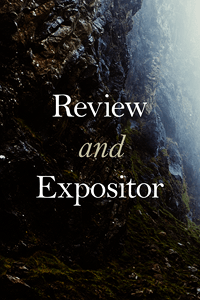 Review and Expositor: Volume 093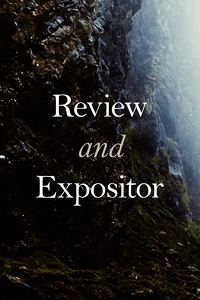 Review and Expositor: Volume 094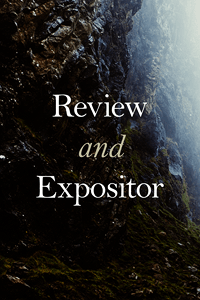 Review and Expositor: Volume 095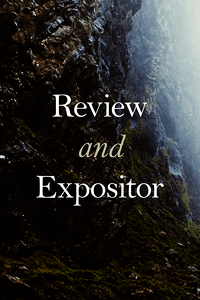 Review and Expositor: Volume 096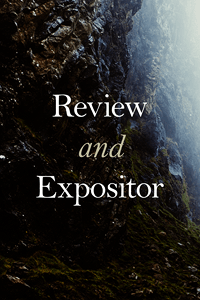 Review and Expositor: Volume 097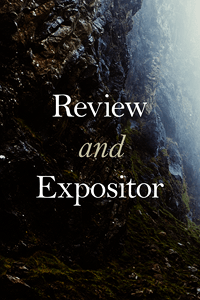 Review and Expositor: Volume 098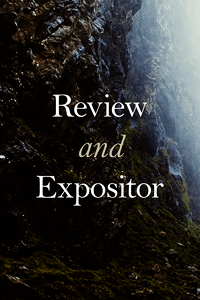 Review and Expositor: Volume 099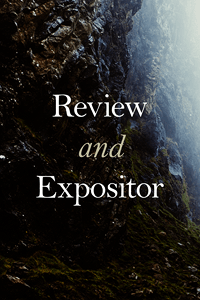 Review and Expositor: Volume 100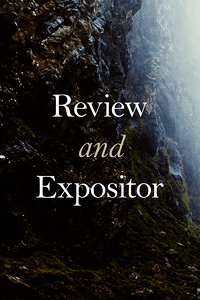 Review and Expositor: Volume 101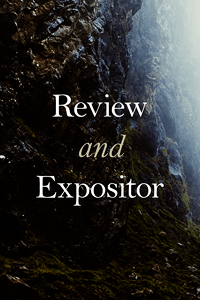 Review and Expositor: Volume 102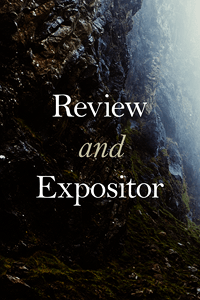 Review and Expositor: Volume 103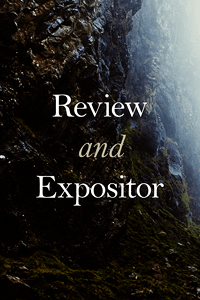 Review and Expositor: Volume 104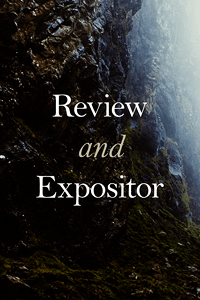 Review and Expositor: Volume 105
Review and Expositor: Volume 106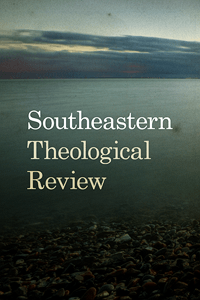 Southeastern Theological Review: Volume 01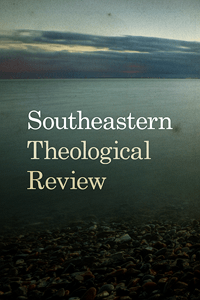 Southeastern Theological Review: Volume 02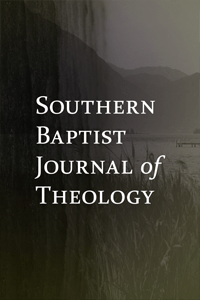 Southern Baptist Journal of Theology: Volume 15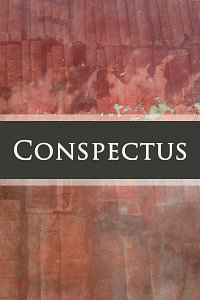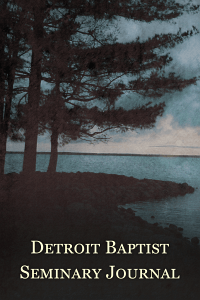 Detroit Baptist Seminary Journal: Volume 16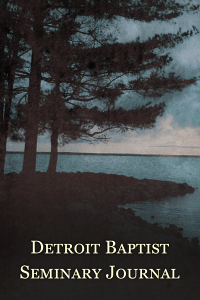 Detroit Baptist Seminary Journal: Volume 17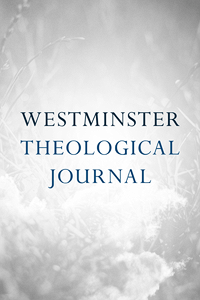 Westminster Theological Journal: Volume 74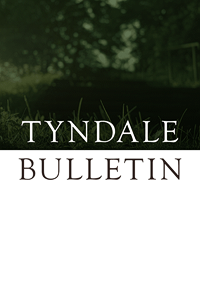 Tyndale Bulletin: Volume 61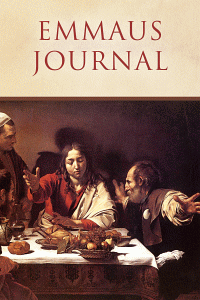 Emmaus Journal: Volume 20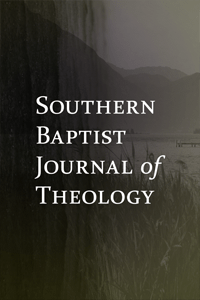 Southern Baptist Journal of Theology: Volume 16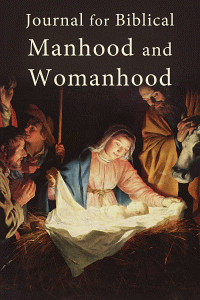 Journal for Biblical Manhood and Womanhood: Volume 17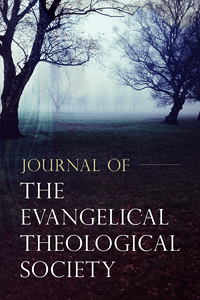 Journal of the Evangelical Theological Society: Volume 55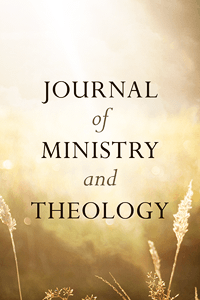 Journal of Ministry and Theology: Volume 16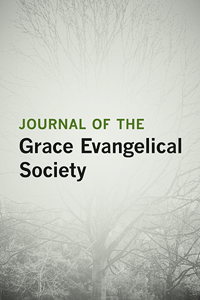 Journal of the Grace Evangelical Society: Volume 25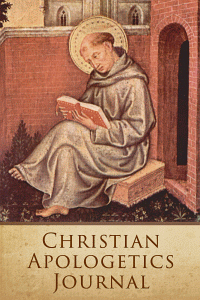 Christian Apologetics Journal: Volume 10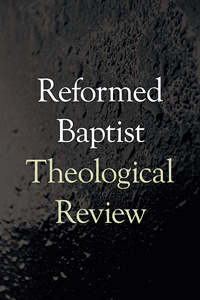 Reformed Baptist Theological Review: Volume 08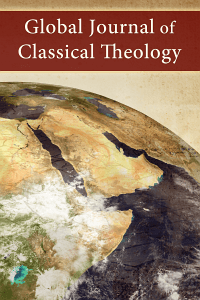 Global Journal of Classical Theology: Volume 10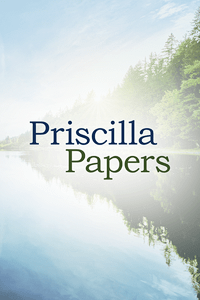 Priscilla Papers: Volume 26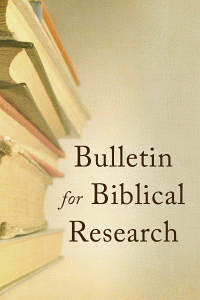 Bulletin for Biblical Research: Volume 19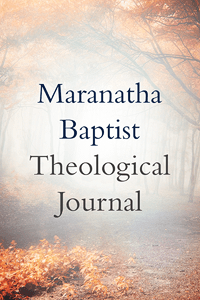 Maranatha Baptist Theological Journal: Volume 02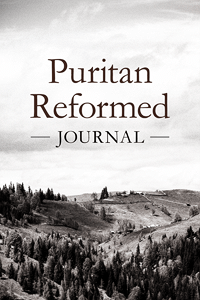 Puritan Reformed Journal: Volume 04
Southeastern Theological Review: Volume 03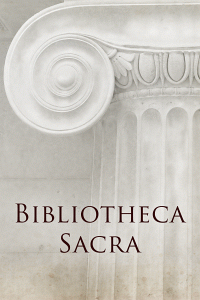 Bibliotheca Sacra: Volume 169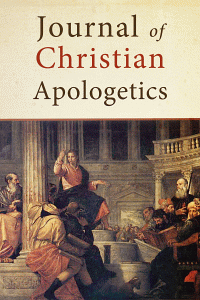 Journal of Christian Apologetics: Volume 02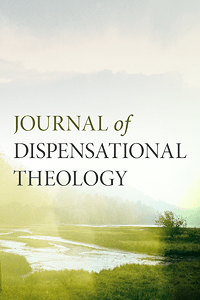 Journal of Dispensational Theology: Volume 16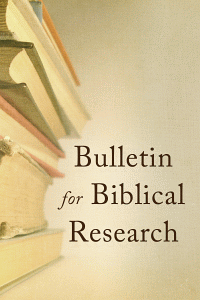 Bulletin for Biblical Research: Volume 20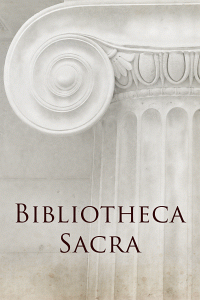 Bibliotheca Sacra: Volume 170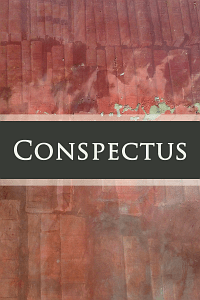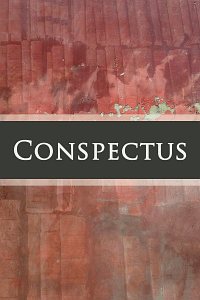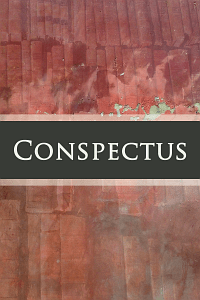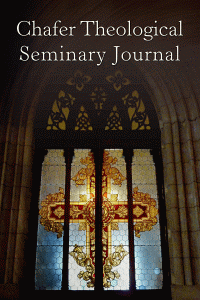 Chafer Theological Seminary Journal: Volume 14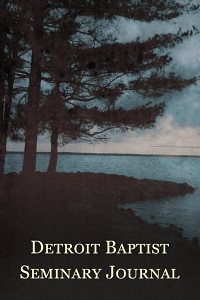 Detroit Baptist Seminary Journal: Volume 18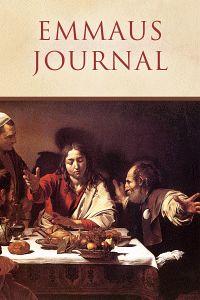 Emmaus Journal: Volume 21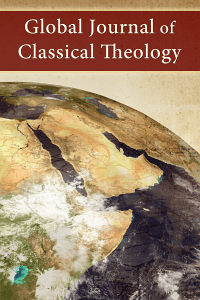 Global Journal of Classical Theology: Volume 11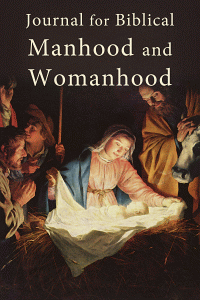 Journal for Biblical Manhood and Womanhood: Volume 18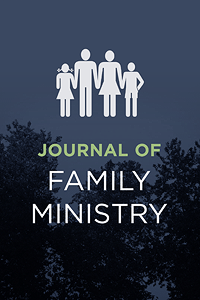 Journal of Family Ministry: Volume 03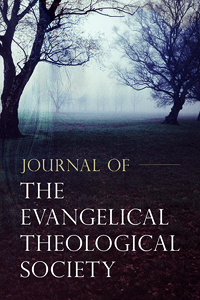 Journal of the Evangelical Theological Society: Volume 56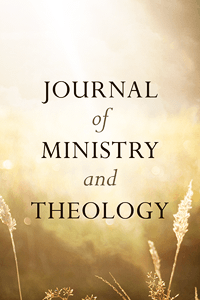 Journal of Ministry and Theology: Volume 17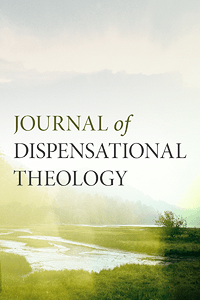 Journal of Dispensational Theology: Volume 17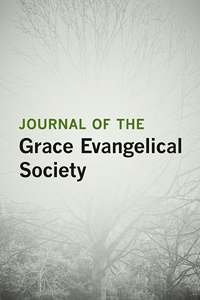 Journal of the Grace Evangelical Society: Volume 26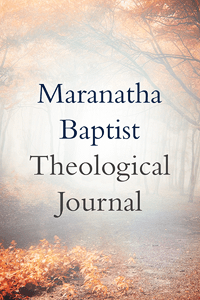 Maranatha Baptist Theological Journal: Volume 03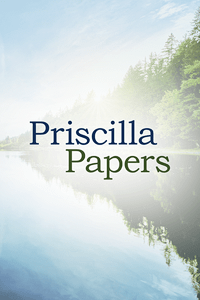 Priscilla Papers: Volume 27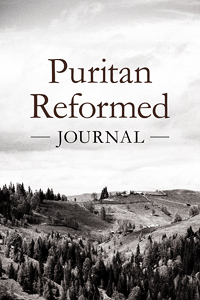 Puritan Reformed Journal: Volume 05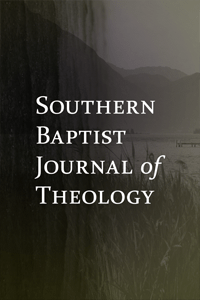 Southern Baptist Journal of Theology: Volume 17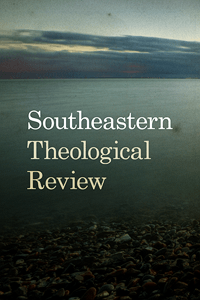 Southeastern Theological Review: Volume 04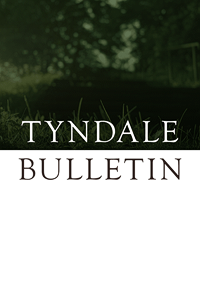 Tyndale Bulletin: Volume 62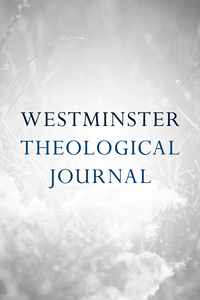 Westminster Theological Journal: Volume 75
Journal of the Institute of Reformed Baptist Studies: Volume 1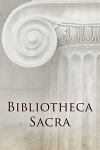 Bibliotheca Sacra: Volume 172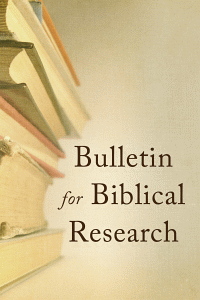 Bulletin for Biblical Research: Volume 23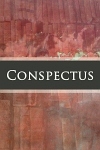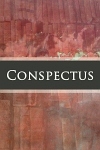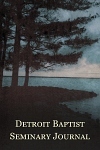 Detroit Baptist Seminary: Volume 20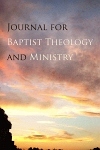 Journal for Baptist Theology and Ministry: Volume 1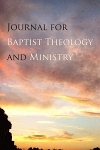 Journal for Baptist Theology and Ministry: Volume 2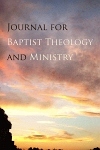 Journal for Baptist Theology and Ministry: Volume 3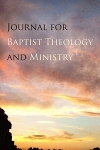 Journal for Baptist Theology and Ministry: Volume 4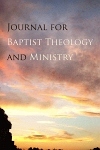 Journal for Baptist Theology and Ministry: Volume 5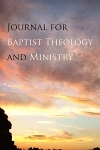 Journal for Baptist Theology and Ministry: Volume 6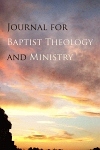 Journal for Baptist Theology and Ministry: Volume 7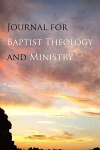 Journal for Baptist Theology and Ministry: Volume 8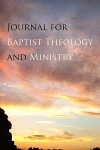 Journal for Baptist Theology and Ministry: Volume 9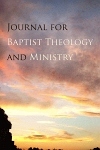 Journal for Baptist Theology and Ministry: Volume 10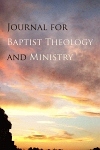 Journal for Baptist Theology and Ministry: Volume 11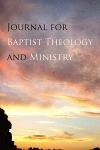 Journal for Baptist Theology and Ministry: Volume 12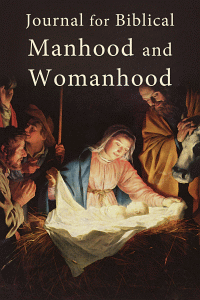 Journal for Biblical Manhood and Womanhood: Volume 20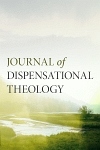 Journal of Dispensational Theology: Volume 19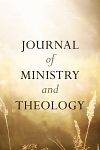 Journal of Ministry and Theology: Volume 19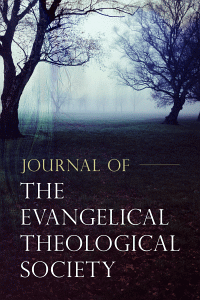 Journal of the Evangelical Theological Society: Volume 58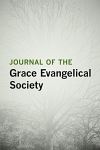 Journal of the Grace Evangelical Society: Volume 28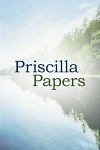 Priscilla Papers: Volume 29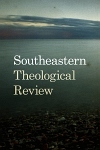 Southeastern Theological Review: Volume 6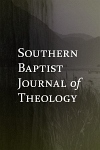 Southern Baptist Journal of Theology: Volume 19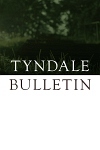 Tyndale Bulletin: Volume 64
Westminster Theological Journal: Volume 77
Christian Apologetics Journal: Volume 11
Christian Apologetics Journal: Volume 12
Journal of the Institute of Reformed Baptist Studies: Volume 2
Maranatha Baptist Theological Journal: Volume 4
Puritan Reformed Journal: Volume 6
Journal of Discipleship and Family Ministry: Volume 4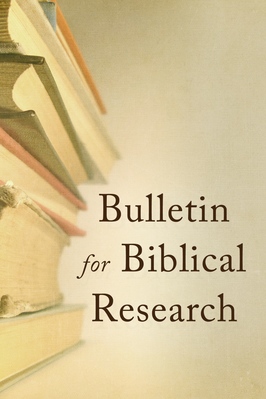 Bulletin for Biblical Research: Volume 25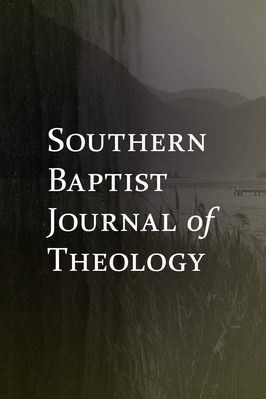 Southern Baptist Journal of Theology: Volume 21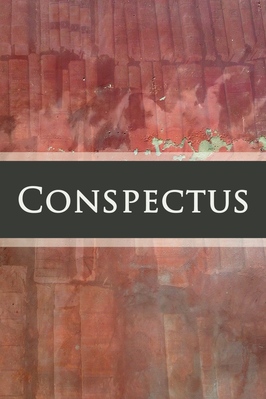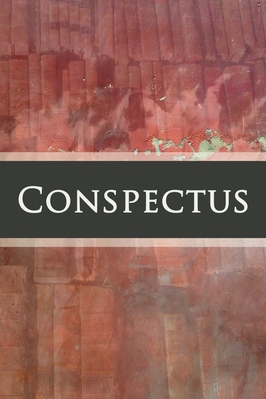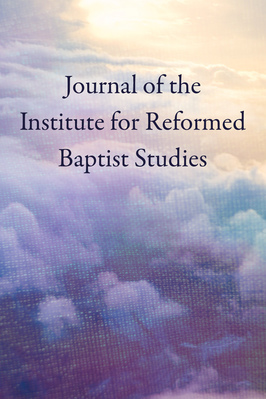 Journal of the Institute for Reformed Baptist Studies: Volume 4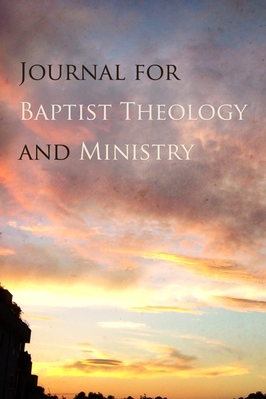 Journal for Baptist Theology and Ministry: Volume 14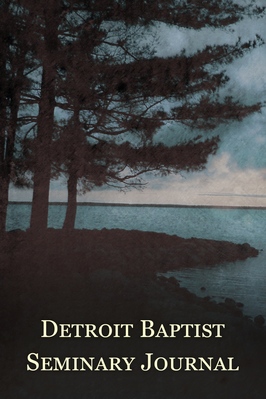 Detroit Baptist Seminary: Volume 22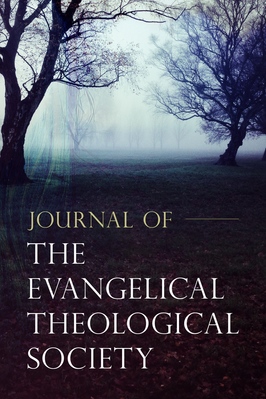 Journal of the Evangelical Theological Society: Volume 60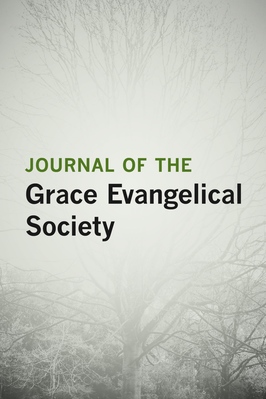 Journal of the Grace Evangelical Society: Volume 30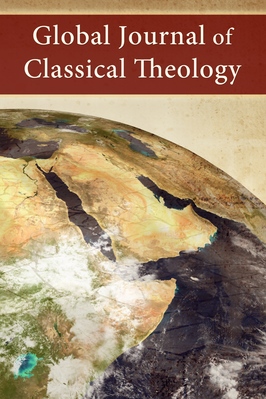 Global Journal of Classical Theology: Volume 14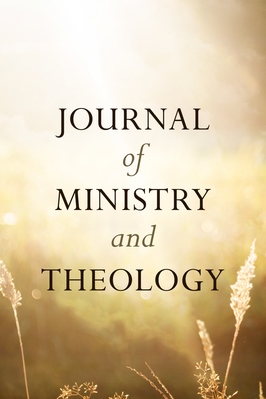 Journal of Ministry and Theology: Volume 21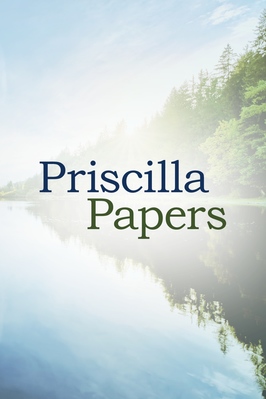 Priscilla Papers: Volume 31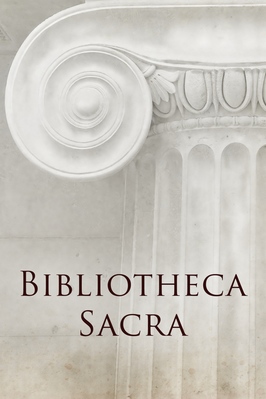 Bibliotheca Sacra: Volume 174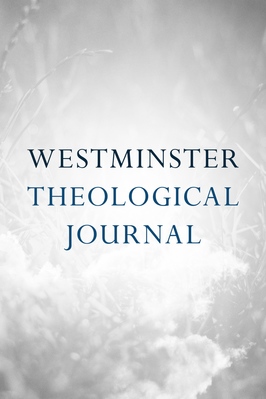 Westminster Theological Journal: Volume 79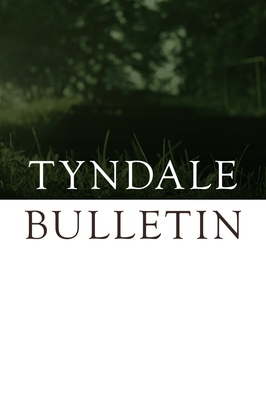 Tyndale Bulletin: Volume 66
Journal of Dispensational Theology: Volume 21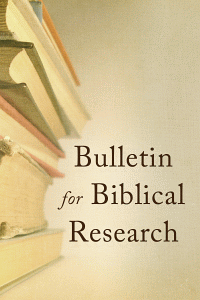 Bulletin for Biblical Research: Volume 24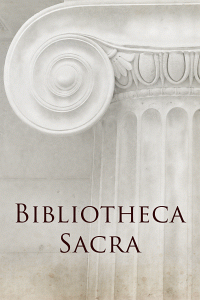 Bibliotheca Sacra: Volume 173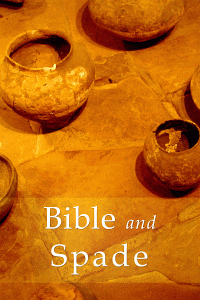 Bible and Spade 2: Volume 25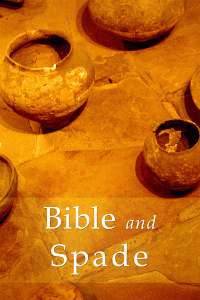 Bible and Spade 2: Volume 26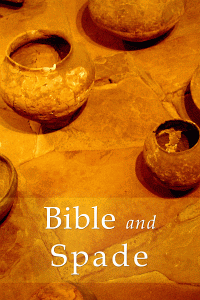 Bible and Spade 2: Volume 27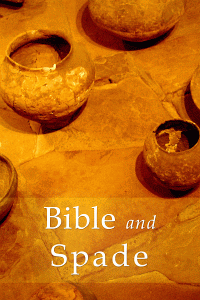 Bible and Spade 2: Volume 28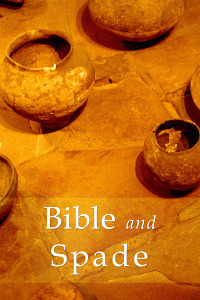 Bible and Spade 2: Volume 29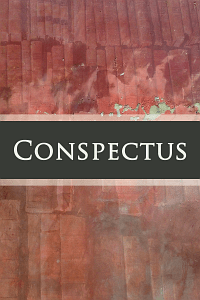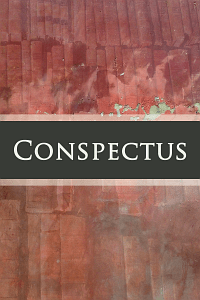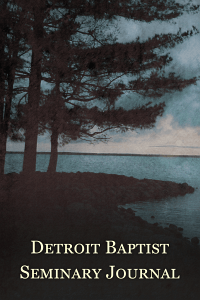 Detroit Baptist Seminary Journal: Volume 21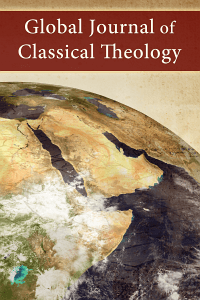 Global Journal of Classical Theology: Volume 12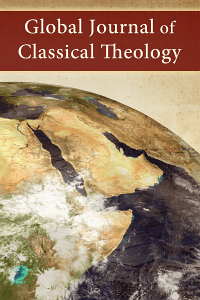 Global Journal of Classical Theology: Volume 13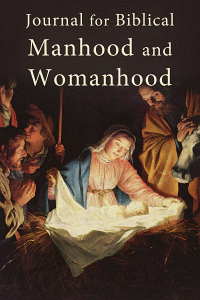 Journal for Biblical Manhood and Womanhood: Volume 21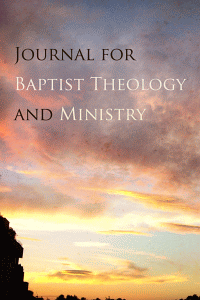 Journal for Baptist Theology and Ministry: Volume 13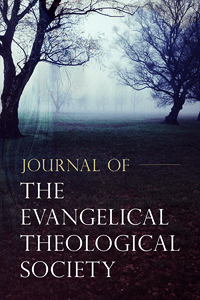 Journal of the Evangelical Theological Society: Volume 59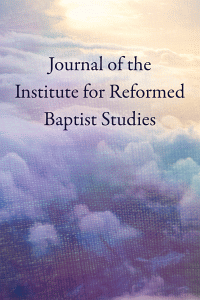 Journal of the Institute for Reformed Baptist Studies: Volume 3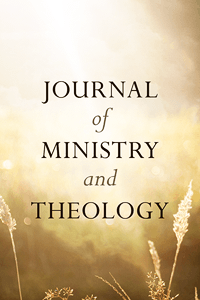 Journal of Ministry and Theology: Volume 20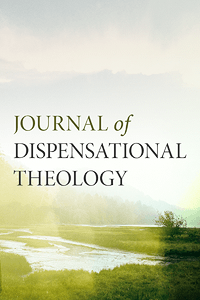 Journal of Dispensational Theology: Volume 20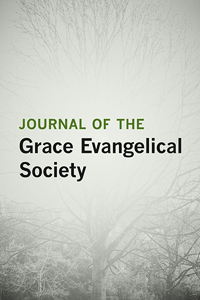 Journal of the Grace Evangelical Society: Volume 29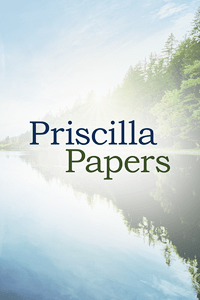 Priscilla Papers: Volume 30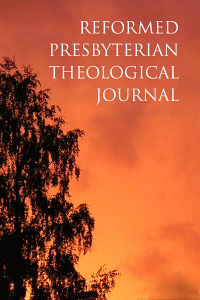 Reformed Presbyterian Theological Journal: Volume 1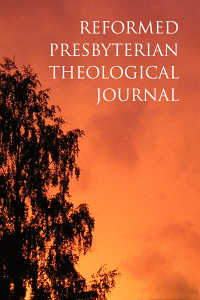 Reformed Presbyterian Theological Journal: Volume 2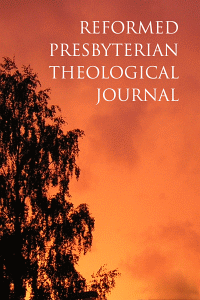 Reformed Presbyterian Theological Journal: Volume 3
Southern Baptist Journal of Theology: Volume 20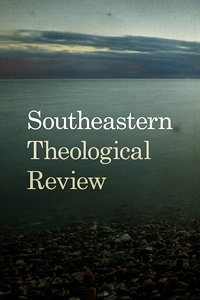 Southeastern Theological Review: Volume 7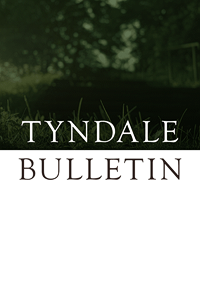 Tyndale Bulletin: Volume 65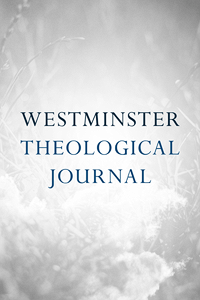 Westminster Theological Journal: Volume 78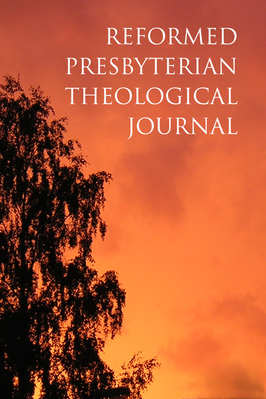 Reformed Presbyterian Theological Journal: Volume 4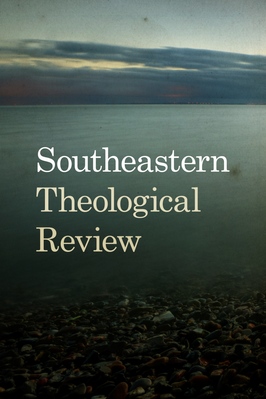 Southeastern Theological Review: Volume 8