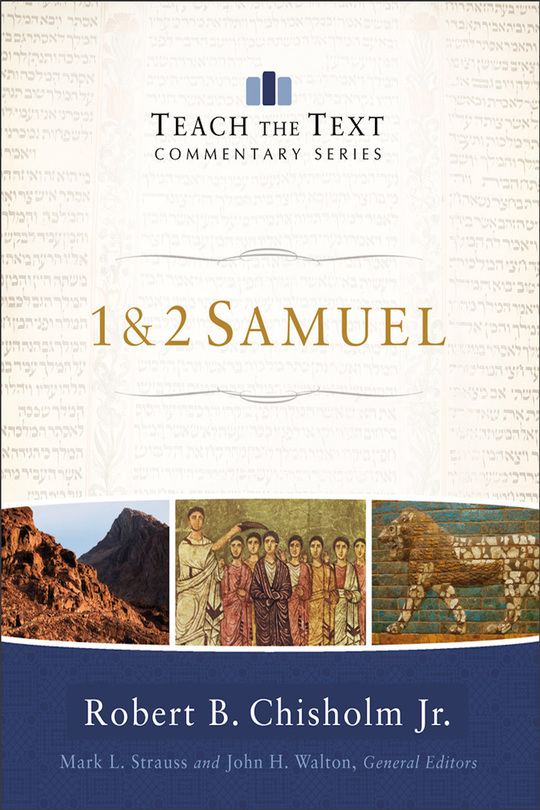 Teach the Text Commentary Series: 1 & 2 Samuel
Product Details
The Teach the Text Commentary Series gives pastors the best of biblical scholarship and presents the information needed to move seamlessly from the meaning of the text to its effective communication. By keeping the discussion in each carefully selected preaching unit to six pages of focused commentary, the volumes allow pastors to quickly grasp the most important information. Each unit of the commentary includes the big idea and key themes of the passage; sections dedicated to understanding, teaching, and illustrating the text; and full-color illustrations, maps, and photos.

Robert B. Chisholm Jr.'s volume on the books of 1–2 Samuel provides carefully organized guidance for interpreting, teaching, and illustrating these important historical books.

About the Author:

Robert B. Chisholm Jr. (ThD, Dallas Theological Seminary) is senior professor of Old Testament studies at Dallas Theological Seminary. He is the author of several books, including Handbook on the Prophets and Interpreting the Historical Books.

Endorsements
Teach the Text is the kind of commentary I have wanted for a long time. It deals with the kinds of questions that busy pastors have to ask and answer in order to preach the Scriptures every week. I commend it to those of you who are in that kind of ministry.
Pastors, communicators, and fellow Bible teachers, shove some books over and make room on your shelves. The Teach the Text Commentary Series was specifically envisioned with us in the lens and emphasizes precisely what matters most: communicating the heart of the authoritative text itself. Here is the best of biblical scholarship made accessible, applicable, and relevant to life right here on the hot pavement where we need it most.