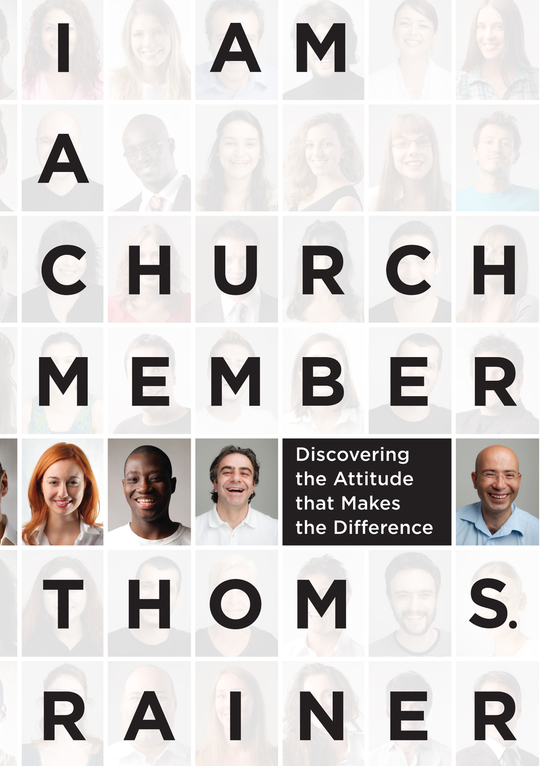 I Am a Church Member: Discovering the Attitude That Makes the Difference
Product Details
Bestselling author and ministry leader Thom S. Rainer drew an exceptional response when he posted a 500-word declaration about church membership to his daily blog. "I Am a Church Member" started a conversation about the attitudes and responsibilities of church members—rather than the functional and theological issues—that previous new member primers all but ignored.
Thoughtfully expanded to book form,
I Am a Church Member
begins to remedy the outbreak of inactive or barely committed church members, addressing without apology what is expected of those who join a body of believers. When a person's attitude is consistently biblical and healthy, matters of giving, serving, and so forth will fall into place more naturally.
Six intentional chapters with study questions guide this rising discussion:
I Will Be a Unifying Church Member
I Will Not Let the Church Be About My Preferences and Desires
I Will Pray for My Church Leaders
I Will Lead My Family to Be Healthy Church Members
I Will Be a Functioning Member
I Will Treasure Church Membership as a Gift
About the Author:
Thom S. Rainer is the president and CEO of LifeWay Christian Resources, one of the largest Christian resource companies in the world. Also a respected pastor and researcher, he has written more than twenty books and coauthored the No. 1 best seller
Simple Church
. Rainer and his wife, Nellie Jo, have three grown sons, several grandchildren, and live in Nashville, Tennessee.
Endorsements
One of the great privileges of my life is to pastor a local congregation of saints. Over the last decade I have seen first hand the fruits of those who understand the content of this book and don't just go to a church but belong to one. Dr. Rainer has served us all well in this book. He has wrung from the scriptures God's commands concerning the fullness of life found in Christ among his people in covenant faithfulness. If you love your church, are frustrated with your church, or don't understand why membership matters, I encourage you to pick this book up and read it.
I am a Church Member is a great resource for both church leaders and church members. In a world obsessed with consumerism Dr. Rainer shows that, as a biblical church member, I am called to a greater commitment. I recommend that any church that takes belonging seriously consider giving a copy to every member.
As a church member I have the privilege to unite with the body of Christ in making an eternal difference through my giftedness in His service. Church membership is an honor, privilege, and joy. Where would I be without the fellowship, encouragement, and edifying of the church? I am so thankful to Thom Rainer for making that reality come alive in this book!
So much ink has been spilled to critique the church that it has almost become sport. Yet, I am confident that you cannot love Jesus and despise His wife, the Bride of Christ. Here, Thom Rainer offers a positive vision of healthy church membership and deep value for the Bride of Christ. There's a deficit of books like the one in your hands, a rare treasure for a generation deeply in need of a compelling vision for this community called church.
Church membership is the shape of Christian discipleship. Wise, simple and sweet, practical and even piercing--this brief volume, if read and digested, helps us to follow Christ. It comes complete with questions to be considered and pledges to be made. Thom Rainer has written a book to instruct new members and to remind long-time members that true discipleship may sometimes be heroic; it must always be humble.