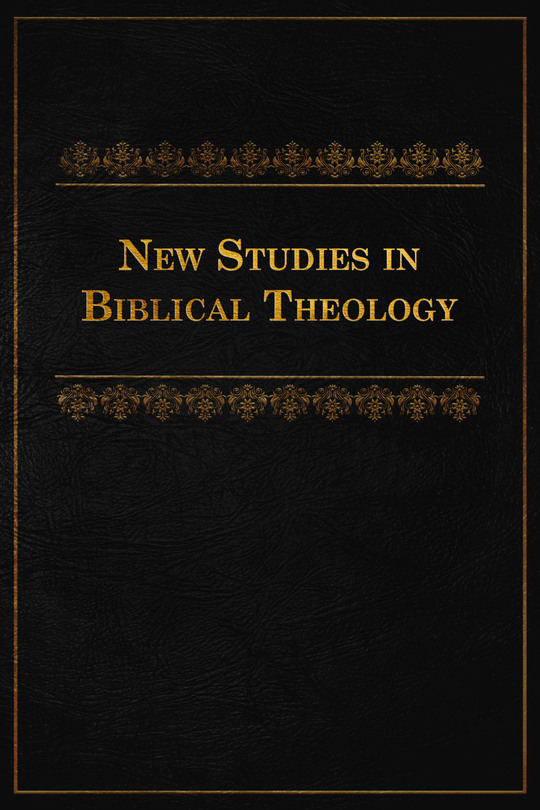 New Studies in Biblical Theology Series
45 Volumes
Product Details
New Studies in Biblical Theology is an (ongoing) set of 45 volumes that addresses key issues in the discipline of biblical theology.
Accessible and practical, the volumes were created to help you understand your Bible better. Edited by D. A. Carson, they aim to simultaneously instruct and to edify, to interact with current scholarship and to point the way ahead.
Each Volume Focuses on One or More of Three Areas:
The nature and status of biblical theology, including its relations with other disciplines (e.g., historical theology, exegesis, systematic theology, historical criticism, narrative theology);
The articulation and exposition of the structure of thought of a particular biblical writer or corpus; and
The delineation of a biblical theme across all or part of the biblical corpora.
Well Written and Easy-to-Understand
While the end notes interact with the best of the scholarly literature, the text is uncluttered with untransliterated Greek and Hebrew and tries to avoid too much technical jargon. The volumes are written within the framework of confessional evangelicalism, but there is always an attempt at thoughtful engagement with the sweep of the relevant literature.
Some of the topics include a Biblical Theology on Material Possessions, Race, the Dwelling Place of God, Pastoral Traditions and Leadership, Covenant in God's Unfolding Purpose, and Preaching in the New Testament.
A Biblical Theology of Preaching
The New Studies in Biblical Theology will help you think critically about each of the covered topics, and provide content for sermons and lessons.
For example, the Preaching in the New Testament volume asks, "Is there such a thing as 'preaching' that is mandated in the post-apostolic context―and, if there is, how is it defined and characterized? Second, how does post-apostolic 'preaching' relate to the preaching of the Old Testament prophets and of Jesus and his apostles?"
Instead of focusing on the how-to of preaching, this volume looks at the importance of preaching in the church. In the intro, Carson puts it plainly, "Considering how much preaching is done week by week around the world, it is good to have a study that requires us to reflect on what we are doing."
The New Studies in Biblical Theology will help deepen your understanding of Scripture while you are creating sermons or lessons or in your personal study. You'll be edified by this solid biblical theology.
About the Author:
D. A. Carson is research professor of New Testament at Trinity Evangelical Divinity School in Deerfield, Illinois.
Endorsements
This series in InterVarsity Press, New Studies in Biblical Theology, edited by D.A. Carson, offers a wealth of serious theological engagement and biblical faithfulness, and displays some of the best biblical theology in this generation. I secure and seek quickly to read every volume that comes out in this series.
Products Included In This Bundle