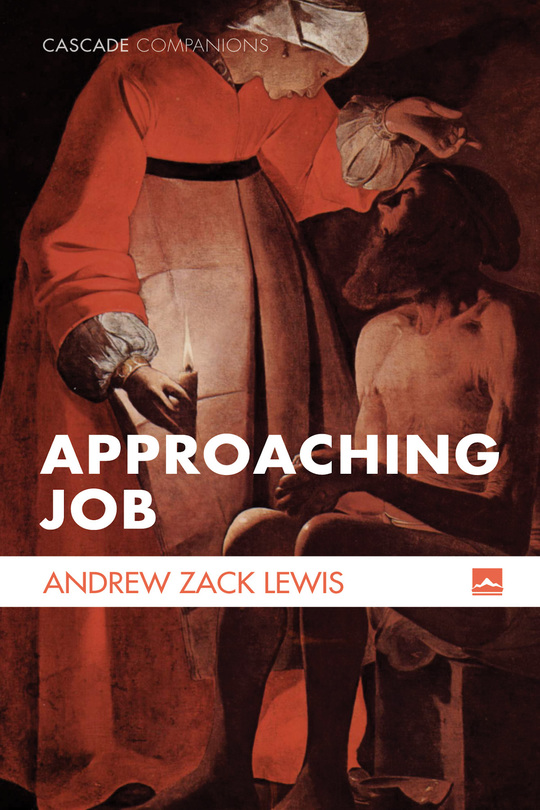 Cascade Companions: Approaching Job
Product Details
The book of Job has captivated readers for centuries, yet its sprawling dialogues set beside its seemingly simple narrative have also puzzled those who have attempted to understand the ancient book. In this accessible companion, Approaching Job guides pastors, seminarians, and other students of Job through the characters, themes, critical issues, and key passages of one of the greatest pieces of ancient literature. Approaching Job concludes with theological and ethical implications of the biblical book of Job that should generate plenty of discussion in college courses, Bible studies, and even among laypersons attracted to a story of an innocent man who lost everything and struggled to understand why.

About the Author:

Andrew Zack Lewis is sessional lecturer at Regent College in Vancouver, British Columbia. He is the author of Read Him Again and Again (2014).
Endorsements
A stimulating and moving companion to the book of Job that does not so much 'explain' it as draw its readers deeply into it and provoke our constant re-engagement with it. I highly recommend this book.
Dr. Lewis has studied the book of Job for many years in a number of different contexts and is thus well positioned to offer this guide. Readers will appreciate both his personal wrestling with the biblical text and his professional expertise on the numerous issues that confront the contemporary interpreter.
I come at the book of Job both as believer seeking to understand and preacher seeking to find a way to speak the text in our complex world. Drew Lewis is just the companion I need! Taking into consideration many of the approaches careful readers have taken over the years, he helps make sense of the whole, suggests how the drama is structured (brilliant insights!), introduces the cast of characters (so helpful!), and clarifies major themes. After reading Drew, I am now ready to make my own fresh approach as believer and preacher. Thank you, faithful servant of the Word!