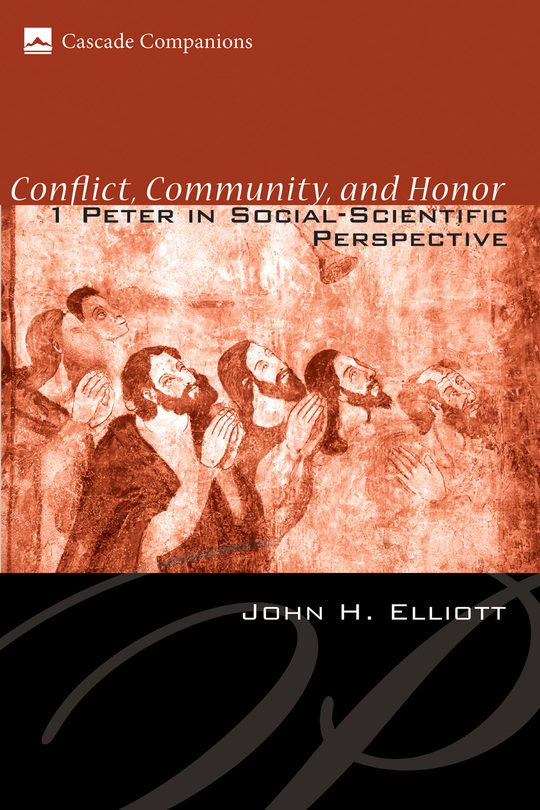 Cascade Companions: Conflict, Community, and Honor
1 Peter in Social-Scientific Perspective
Product Details
The Christian theological tradition provides an embarrassment of riches: from Scripture to modern scholarship, we are blessed with a vast and complex theological inheritance. And yet this feast of traditional riches is too frequently inaccessible to the general reader.

The Cascade Companions series addresses the challenge by publishing books that combine academic rigor with broad appeal and readability. They aim to introduce nonspecialist readers to that vital storehouse of authors, documents, themes, histories, arguments, and movements that comprise this heritage with brief yet compelling volumes.

About the Author:

John H. Elliott is Professor of New Testament Emeritus at the University of San Francisco. Among his numerous publications are A Home for the Homeless, The Elect and Holy, What Is Social-Scientific Criticism? and 1 Peter (Anchor Bible).
Endorsements
At a time when the market-driven church is tempted to settle for being little more than an interest group, anxiously chasing its market share, this little book on 1 Peter offers nothing less than a new vision for the church, that of a quiet leaven, grounded with pride and confidence in its wronged and risen Lord, to whom it leaves the issue of all things. Elliott has fire in his belly; cut his words and they bleed. Elliott writes with the clarity of urgency. The heat is in the light. A memorable book.
Affirming that 1 Peter represents from beginning to end a coherent and integrated line of thought, Prof. Elliott seeks to show in these two essays how this pastoral letter, forged to respond to the alienated situation of its readers, employs the conceptuality of the moral discourse and pivotal values of honor and shame that reigned in its contemporary world. The book is an excellent introduction to Prof. Elliott's seminal work in applying social-scientific analysis of this New Testament writing, and will richly reward its careful reader.
Elliott, already well known for his work on 1 Peter and on social-scientific criticism, here brings together two essays that open for the reader the message and the world of 1 Peter. This simple, straightforward reading reveals the letter in its own context, in such a way that we can appropriate its message and values into our own.
These classic studies by one of the foremost interpreters of 1 Peter can serve both to