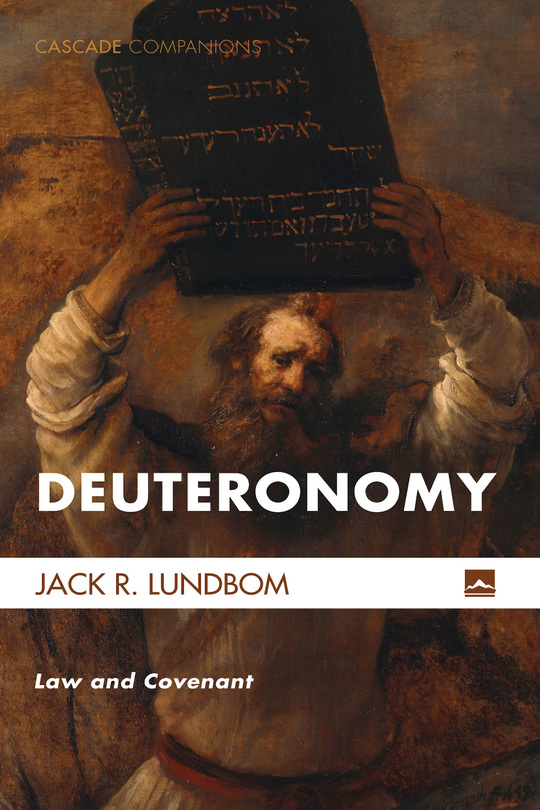 Cascade Companions: Deuteronomy
Law and Covenant
Product Details
This book on Deuteronomy seeks to place before a broad audience of students and lay readers one of the important books among the first five books (together called the Pentateuch) in the Hebrew Bible or Old Testament. It lifts up major themes in the book, one of the most prominent being Moses as prophet par excellence. Deuteronomy is the Old Testament's major book on law and covenant, re-presenting the Ten Commandments given to Israel at Mount Horeb (also known as Sinai). But the book is more concerned to present the Deuteronomic Code (in chapters 12-26) taught to Israel in the plains of Moab, just before Moses dies and Israel is to cross the Jordan River into Canaan. The writer of Deuteronomy is not Moses, as stated in the Jewish Talmud, but most likely a Levitical priest in the late eighth or early seventh century BC who assumes the persona of Moses in Judahite worship. Two old poems, the Song of Moses (32:1-43) and the Blessing of Moses (chapter 33), appear in a final supplement to the book, which then closes with an account of Moses's death and burial in Moab.

About the Author:

Jack R. Lundbom is a member of Clare Hall, University of Cambridge, and is currently Scholar in Residence at the Albright Institute of Archaeological Research in Jerusalem. He has written the three-volume Jeremiah for the Anchor Bible commentary series (1999, 2004), a commentary on Deuteronomy (2013), and most recently for the Cascade Companions series, Jeremiah (2015).
Endorsements
Lundbom has written a thick but accessible introduction to Deuteronomy that will make an excellent resource for beginning students and general readers. Condensing the technical matters in his previous commentary to chapters on specific thematic issues, he demonstrates how and why Deuteronomy's 'preached law' has shaped the Judeo-Christian tradition for over two millennia.
Like a skilled surgeon, Dr. Lundbom uses his vast knowledge of Deuteronomy to slice into a book that is obscure for many modern readers but that is a key witness to God's covenant faithfulness to Israel. Delving into the background of Deuteronomy's thought as well as its later use, especially in the Gospel of John, in nontechnical and clear language he enables the reader to see how Deuteronomy can inform the lives of believers today.