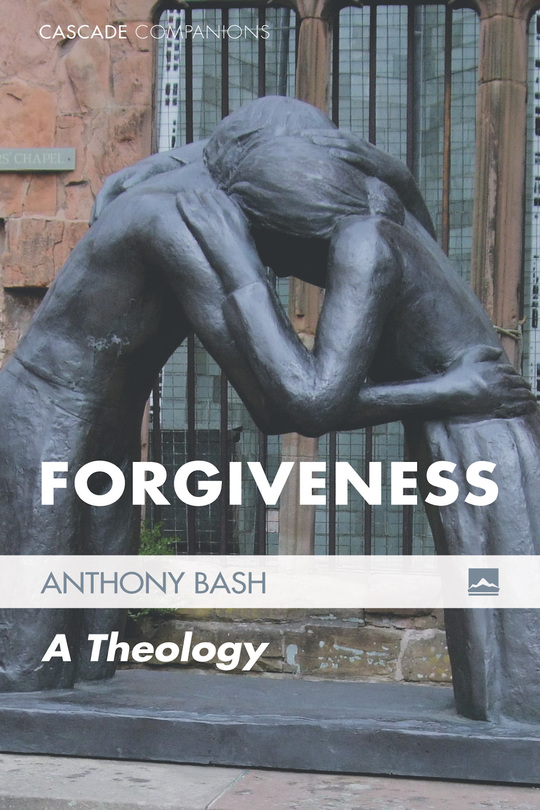 Cascade Companions: Forgiveness
A Theology
Product Details
Many endorse the idea of personal forgiveness without fully understanding its complexity and subtlety. This book is a careful and detailed theological exploration of personal forgiveness. It sets forgiveness in its ancient and biblical context, as well as drawing on contemporary debates among philosophers, psychological therapists, and international relations theorists. Forgiveness is written in a clear, accessible style for both the specialist and the non-specialist, and even the most difficult issues are clearly explained and their significance explored. Anthony Bash seeks to restore forgiveness to the center of Christian doctrine and practice, and to defend its place in personal and public life.

About the Author:

Anthony Bash teaches New Testament at Durham University. He is also Vice-Master of Hatfield College, Durham University. Anthony is author of Forgiveness and Christian Ethics (2007) and Just Forgiveness (2011).
Endorsements
Those already familiar with Bash's earlier books and articles know that he has done more than others to deepen and enrich our understanding of forgiveness in Christian ethics and pastoral theology. . . . In this new book he extends this exploration into more distinctly theological territory. The result is deeply impressive and thought-provoking.
For too long theologians have failed to give the subject of interpersonal forgiveness sustained or rigorous attention. . . . In Forgiveness, Bash offers the fruits of his determined and diligent study in a succinct and accessible form. This short book should have a big impact on the many who now recognize that it is important to know what the Bible says about forgiveness between people.
Bash's book goes beyond the sentimental cliches and platitudes that often count as Christian comments on forgiveness and has provided us with a serious study that draws on important work in philosophy and theology and also involves illuminating discussions of scripture. It advances the conversation on the topic of forgiveness and will be valuable reading for Christians and non-Christians as well.
This is a rigorous yet highly readable study of the Christian theology of forgiveness which throws light into many previously under-explored corners. It should appeal greatly to teachers and students of theology and philosophy, and also to the general reader who wishes to know more in depth about the theory and practice of Christian forgiveness.
Forgiveness is a complex business--both in practice and in concept. Anthony Bash guides us skillfully through these complexities and put his expertise in the New Testament to particularly good effect. This is a very welcome and highly accessible analysis of a hotly debated topic.