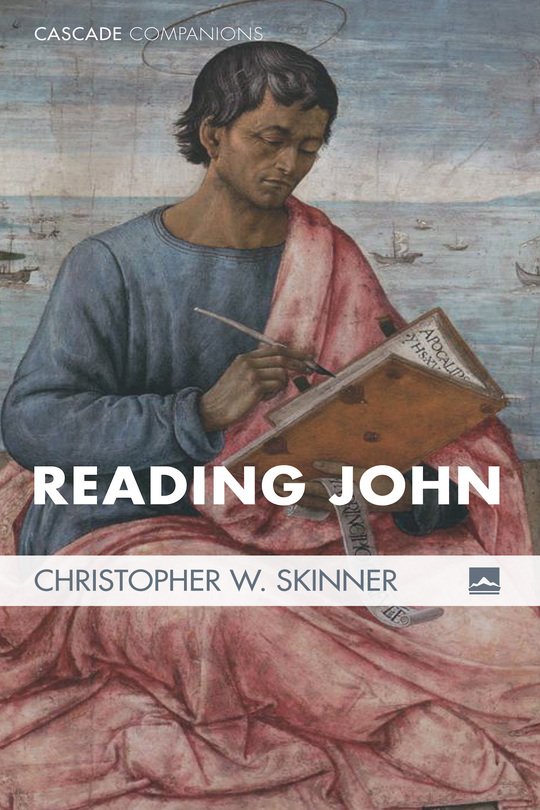 Cascade Companions: Reading John
Product Details
The Gospel of John is often found at the center of discussions about the Bible and its relation to Christian theology. It is difficult to quantify the impact John's Gospel has had on both the historical development of Christian doctrine and the various expressions of Christian devotion. All too often, however, readers have failed to understand the Gospel as an autonomous text with its own unique story to tell. More often than not, the Gospel of John is swept into a reading approach that either conflates or attempts to harmonize with other accounts of Jesus' life. This book emphasizes the uniqueness of John's story of Jesus and attempts to provide readers with a road map for appreciating the historical context and literary features of the text. The aim of this book is to help others become better, more perceptive readers of the Gospel of John, with an ability to trace the rhetoric of the narrative from beginning to end.

About the Author:

Christopher W. Skinner is Associate Professor of Religion at the University of Mount Olive and Teaching Assistant Professor in the Department of Philosophy and Religious Studies at East Carolina University. His previous books include John and Thomas: Gospels in Conflict? Johannine Characterization and the Thomas Question (2009), What Are They Saying about the Gospel of Thomas? (2011), and Character Studies and the Gospel of Mark (2014).
Endorsements
Studying or teaching John? Reading John takes anyone interested in learning to read the Gospel of John and leads them step by step on a delightful journey into its strange and wonderful landscape, with the result that each chapter builds reading competence. Skinner is impressive as a teacher and guide, equally at home in the ancient world, the Gospel of John, and twenty-first-century culture, and he has a keen ear for the nuances of each. This guide is ideal for Bible study groups and college classes.
In this fresh introduction to John, Christopher Skinner treats readers of John to some of the most valuable of recent approaches to the Fourth Gospel clearly and succinctly. Embracing the narrative through the lens of the Prologue, appreciating the sketching of characters, understanding misunderstandings, and seeing John as a two-level drama afford new insights that would otherwise be lost. Here we see John's theological, historical, and literary riddles addressed in helpful and compelling ways; Skinner's readers will not be disappointed!