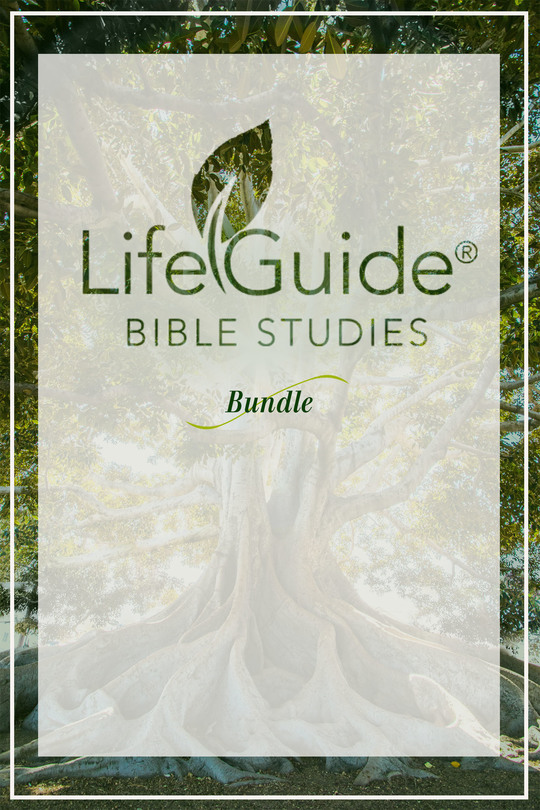 LifeGuide Bible Studies Bundle
Old and New Testament + Topical Study Guides
Highlights
Over five million LifeGuides in print - one of the most popular Bible study series ever!
134 volumes
Inductive study approach - the type of in-depth study you expect from InterVarsity Press
Leader's notes included- everything you need to lead a small group
Approach questions - help to get you thinking and inspire group discussion
Application questions - encourage you and your group to act on what you have learned
Product Details
Since 1985, LifeGuide® Bible Studies have provided solid biblical content and raised thought-provoking issues—making for a one-of-a-kind Bible study experience for individuals and groups. One of Wordsearch's most popular sets, over five million of these studies have been sold in print. Taking the inductive study approach, these studies give you everything you need to lead a small group, including leader's notes and application questions.
LifeGuides guide you and your study group to be transformed by what you read in the Bible. These guides help you discover for yourself what the Bible says and how to apply these truths to your life today. They can be used for group studies on nearly any Scripture and many important topics. Yet they can also be used to craft sermons and Bible lessons.
The LifeGuide Series in Wordsearch now contains 134 studies, which is more than 1,000 Bible study lessons. This is enough material to do weekly Bible studies for more than 24 years.
About LifeGuide Old and New Testament
Covering every book of the New Testament, and most of the Old Testament, each of these volumes contains 12 weekly studies. This makes them ideal for quarterly studies that sync with Sunday school or small group schedules. Each study begins with an introduction that challenges you to think about the Bible text being studied. This is followed by a dozen or more thought-provoking questions that will help dig deeper into the Word.
About LifeGuide Topical Studies
The Topical Bible Study Guides follow the same study format, but deal with important topics and Bible characters of great interest to believers.
Read an excerpt of a topical study on justice.
Products Included In This Bundle