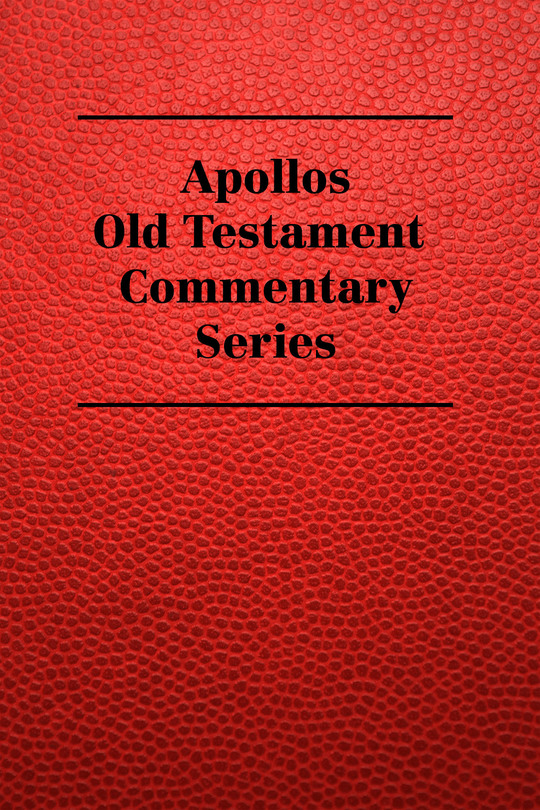 Apollos Old Testament Commentary Bundle
11 Volumes
Product Details
The Apollos Old Testament Commentary takes the books of the Old Testament in a scholarly manner accessible to non-experts, and it shows the relevance of the Old Testament to modern readers. These commentaries serve those who preach from the Old Testament, as well as scholars and serious students.
The series delves into the Old Testament and addresses how it applies to us this day in age compared to the time period of when it was written. Each commentary starts with an introduction followed by an overview of the issues of date, authorship, sources, and outlines the theology of the book. It also provides applicable tools. Also included is an annotation translation of the Hebrew text.
The "Form" and "Structure" sections examine the context, rhetorical devices, and source and form-critical issues of each passage. The "Comment" sections go through the historical and theological meaning of each passage, and the "Explanation" sections give a full analysis of the theological message. Each volume within The Apollos Old Testament Commentary maintain their commitment to the inspiration and authority of the Old Testament.
This series is currently 11 volumes and will continue to be expanded on in the coming years. It is written by an international team of scholars and edited by David W. Baker and Gordon J. Wenham.
Endorsements
"What every preacher and student needs is a commentary that makes positive use of the results of scholarly research while at the same time integrating them sympathetically into a contemporary Christian theological worldview. Many series have set out to achieve this, but few have succeeded. Now at last the Apollos series looks set to do so: the names of the editors and potential contributors, together with the evidence of these early volumes, all inspire confidence."

- H. G. M. Williamson, FBA, Regius Professor of Hebrew, University of Oxford
Products Included In This Bundle