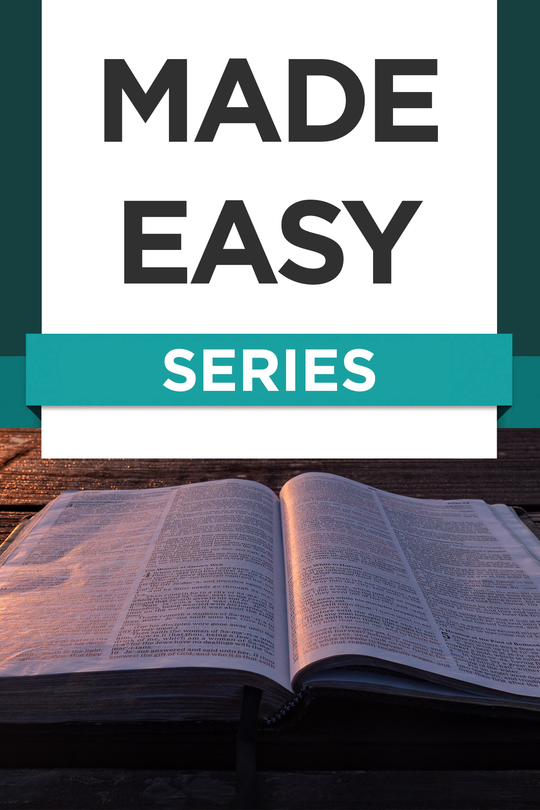 Made Easy Series (4 Vol. Bundle)
Product Details
How can you dig deeper into the Bible? Enjoy a solid, easy-to-understand overview of inductive Bible study with Rose's Bible Study Made Easy. Featuring charts, simple summaries, and practical tips, this quick guide is a great introduction, going step-by-step through the basic principles of Bible study. Discover how to use concordances to easily navigate through the Bible, find out how to dig deeper with Bible dictionaries, and learn how to apply God's word to your life through inductive Bible studies. It covers:
7 "first steps" to take when beginning a Bible study
8 basic principles of Bible study
Dozens of study tips and recommendations, including which key Bible verses, passages, and books of the Bible to explore
3 keys to inductive Bible study and the S.O.I.L. four-step approach that explains how to dig deeper into the Bible Perfect for individual study, 1-on-1 discipleship, small groups, adult Sunday school classes, youth groups, and new believers' classes!
Want a quick overview of the Bible? From Genesis through Revelation, get a handle on all 66 books of the Bible with The Books of the Bible Made Easy! Find information fast with its simple summaries, outlines, and charts! See what you need to know about all 66 books of the Bible at a glance! For each book of the Bible, it shows the name of the book, the author, topic, when it was written, purpose, and the key verse. Perfect for individual use, group Bible study, or adult Sunday school classes. Enjoy having these features at your fingertips:
Easy-to-understand overview on ALL 66 books of the Bible, answering key questions:

Who wrote the book?
When was it written?
Why was it written?
How is Jesus present?

Brief summaries
Basic outlines
Key Scripture verses
Introductions to each section of the Bible—Pentateuch, historical books, poetry & wisdom books, prophetic books, Gospels & Acts, and Epistles & Revelation—that allow you to see which books are grouped together and why.
See key information about the person and work of the Holy Spirit at a glance with Rose's Understanding the Holy Spirit Made Easy! The Holy Spirit is mentioned 264 times in the New Testament alone, yet many believers are often confused about the role of the Third Person of the Trinity. Featuring charts, short summaries, overviews, and dozens of Scriptures, this quick guide addresses questions on the Holy Spirit in an easy-to-understand way. This pocket guide is filled with fascinating facts and insights about the Spirit's role in your life. Covers:
Who is the Holy Spirit, and what is the Spirit's role?
Names, symbols, and attributes of the Holy Spirit
Fruit of the Spirit
Gifts of the Spirit
And more!
From Islam and Judaism to Jehovah's Witnesses and Mormonism, quickly get a handle on 30 different belief systems and how they compare to Christianity with World Religions Made Easy! In addition to covering world religions such as Christianity, Hinduism, Buddhism, and Islam, World Religions Made Easy also explains the relationships between these religions and other groups, including Mormons, Sikhs, and the Nation of Islam. Features:
Each religion's origin
Key writings
Key beliefs and practices
Perspective on salvation, the Trinity, and the afterlife
Religions included:

Scientology
Taoism
Sikhism
Neopaganism & Wicca
New Spirituality
World Mission Society of God
And many more
Products Included In This Bundle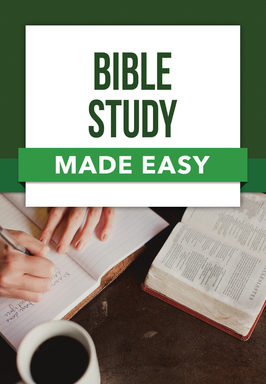 Made Easy Series: Bible Study Made Easy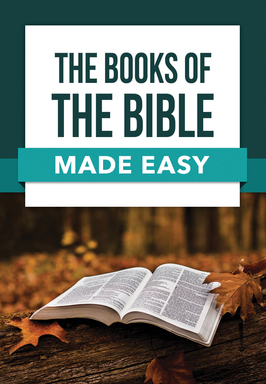 Made Easy Series: The Books of the Bible Made Easy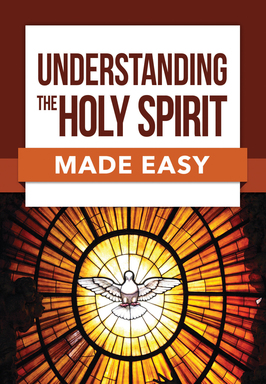 Made Easy Series: Understanding the Holy Spirit Made Easy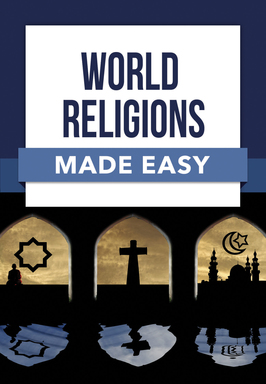 Made Easy Series: World Religions Made Easy