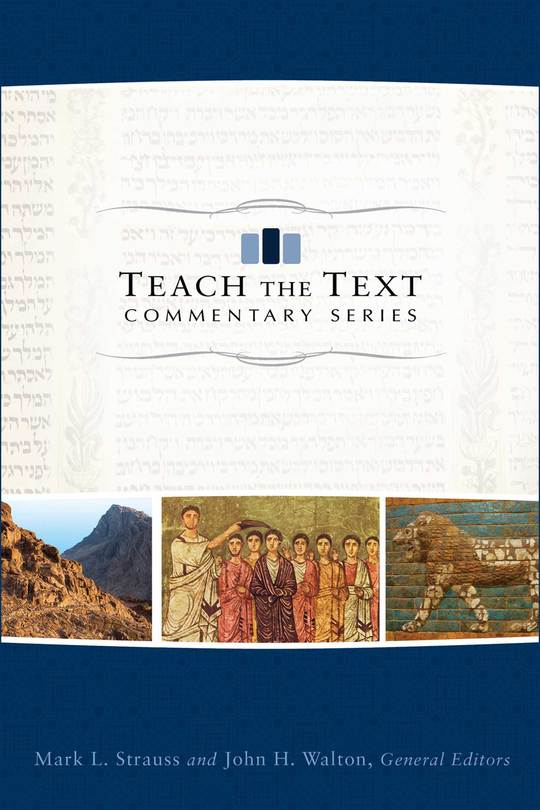 Teach the Text Commentary Series
21 Volumes
Highlights
Focused biblical scholarship to teach the text effectively
Designed for pastors and Bible teachers
Provides easy access to information that a pastor needs to preach
Product Details
After carefully researching the needs of pastors who teach the Bible on a weekly basis, the creators of Teach the Text Commentary Series realized the need for a commentary that utilizes the best of biblical scholarship but also presents the material in a clear, concise, attractive, and user-friendly format.
Teach the Text Commentary Series meets that need by providing pastors and teachers with easy access to the information you need to preach or teach effectively. The biblical text is broken out into "preaching units" that include three different sections: Understanding the Text, Teaching the Text, and Illustrating the Text. In Wordsearch, you can easily navigate to each of these sections from the Table of Contents.
The teaching and illustrating sections are unique and especially helpful. Few commentaries today help the pastor/teacher move from the meaning of the text to its effective communication, and that's what these sections do.
The teaching section points to the key theological themes of the passage and ways to communicate these themes to today's audiences. The illustration section provides ideas and examples for retaining the interest of hearers and connecting the message to daily life.
In the commentary, each passage also begins with a concise summary of the central message, or "Big Idea," of the passage and a list of its main themes that could be used as an outline for a sermon or lesson. This is followed by a more detailed interpretation of the text, including the literary context of the passage, historical background material, and interpretive insights.
Teach the Text Commentary Series presents material that is clear, concise, and to the point. This 21-volume set covers 18 Old Testament books and 12 New Testament books.
Endorsements
Few commentaries help the reader move beyond study to thoughtful application, and fewer still move beyond application to teaching. That's why I am thrilled with the Teach the Text Commentary Series from Baker. Pastors and teachers are going to love this series. I highly recommend it.
​Teach the Text is the kind of commentary I have wanted for a long time. It deals with the kinds of questions that busy pastors have to ask and answer in order to preach the Scriptures every week. I commend it to those of you who are in that kind of ministry.
Pastors, communicators, and fellow Bible teachers, shove some books over and make room on your shelves. The Teach the Text Commentary Series was specifically envisioned with us in the lens and emphasizes precisely what matters most: communicating the heart of the authoritative text itself. Here is the best of biblical scholarship made accessible, applicable, and relevant to life right here on the hot pavement where we need it most.
Products Included In This Bundle