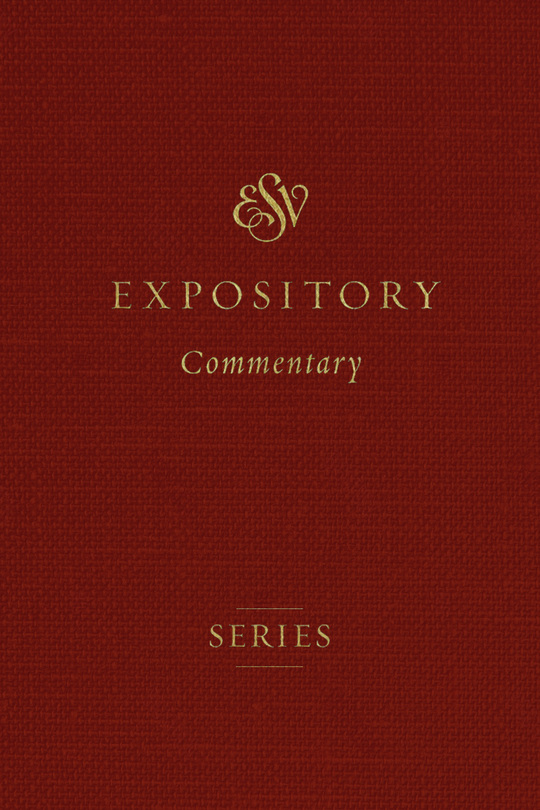 ESV Expository Commentary
5 Volumes
Highlights
Designed to strengthen the global church with a widely accessible, theologically sound, and pastorally wise resource
Product Details
The ESV Expository Commentary will be a useful and trustworthy addition to your Wordsearch library for understanding and applying the overarching storyline of the Bible.
Featuring crisp and theologically rich exposition and application, the five available volumes (the series will eventually have 12 volumes) also feature the full text of the ESV Bible passage by passage. In Wordsearch, you can also compare the text to any other of your favorite translations.
Written by a Team of Experienced Pastor-Theologians
Each volume is:
exegetically sound
robustly biblical-theological
globally aware
broadly Reformed
doctrinally conversant
pastorally useful—transparently and reverently "sitting under the text"; avoiding lengthy grammatical/syntactical discussions
application-minded—building brief but consistent bridges into contemporary living in both Western and non-Western contexts
efficient in expression—economical in its use of words; not a word-by-word analysis but a crisply moving exposition
Each volume also includes introductions to each book of the Bible, featuring an outline, key themes, author and date information, literary features, relationship to the rest of the Bible, and interpretive challenges. Each passage is organized by section overview, section outline, comment, table(s), and response. The response is a great place to get ideas for sermons and lessons based on the commentary and Scripture text.
The ESV Expository Commentary's accessible scholarship is especially helpful for preaching and teaching. The series provides clear, crisp, and Christ-centered explanation of the biblical text that will grow your faith as you minister to others. Learn more about this set by watching the video from the publisher below.
ESV Expository Commentary Series from Crossway on Vimeo.
About the Series Editors:
Iain M. Duguid (PhD, University of Cambridge) is professor of Old Testament at Westminster Theological Seminary and the pastor of Christ Presbyterian Church in Glenside, Pennsylvania. He has also served as a missionary in Liberia, taught at Westminster Seminary California and Grove City College, and planted churches in Pennsylvania, California, and England.
James M. Hamilton Jr. (PhD, The Southern Baptist Theological Seminary) is professor of biblical theology at the Southern Baptist Theological Seminary and preaching pastor at Kenwood Baptist Church. He is the author of God's Glory in Salvation through Judgment and the Revelation volume in the Preaching the Word commentary series.
Jay Sklar (PhD, University of Gloucestershire) is professor of Old Testament at Covenant Theological Seminary.
Endorsements
The ESV Expository Commentary will be a welcome addition to the toolbox of those who are committed to expounding the inerrant and infallible Word of God. It is biblically sound, theologically faithful, and practically helpful. I look forward to using it in my own preaching and teaching ministry.
"Sheer exposition! Based on top-level scholarship which has been distilled into a form that is helpful to all students of the Bible, the easy-to-access format of the material is ideal for quick reference. This is a commentary I will refer to often in my study and preparation."
"From eternity to eternity, God's Word reveals his eternal and global plan to bless the nations with the knowledge of his Son. It warms my heart to know this series is being provided to the church, with the intention to bless the nations with access to faithful, solid exposition of the Scriptures. May God use this to fill the earth with the knowledge of his glory as the waters cover the sea."
Products Included In This Bundle